FREE CHEAT SHEET
100 Social Media Post Ideas
Never stress about what to post on social media again!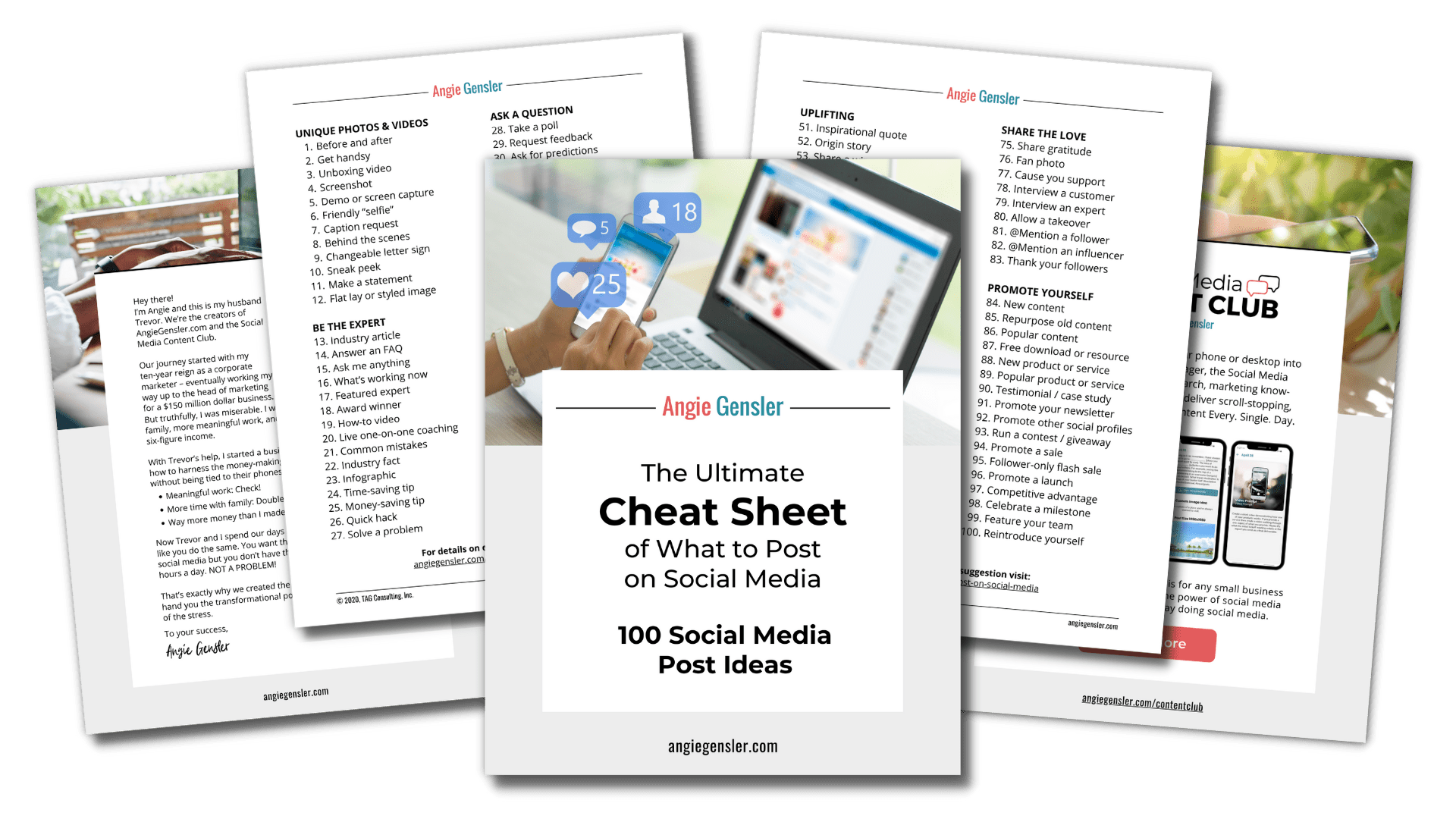 You provide so much value!

"I have become a Gensler Super Fan! Seriously, you provide so much value and I like the way you present things so much! I even look forward to your emails and YouTube videos, because they are not just fluff, they always have some tidbit of info I can use."
-Beryl Westby
Amazed with Angie's customer service!

"I am thankful and amazed with Angie's customer service. She went above and beyond helping me with my requests, which were out of the scope of my purchase. I knew by watching her videos, that she was a person of integrity."
-Sheri Curran
Such an amazing coach and inspiration!

"When I went to your website and downloaded your free resources I was soooo inspired. We have posted more content within the last few months than we have ever in the history of our business. Thank you for being such an amazing coach and inspiration."
-Glenn Bradley