The
Ultimate

Social Content Bundle
5,758+ Content Ideas for Social Media
It's time to stop stressing about what to post and start making money online!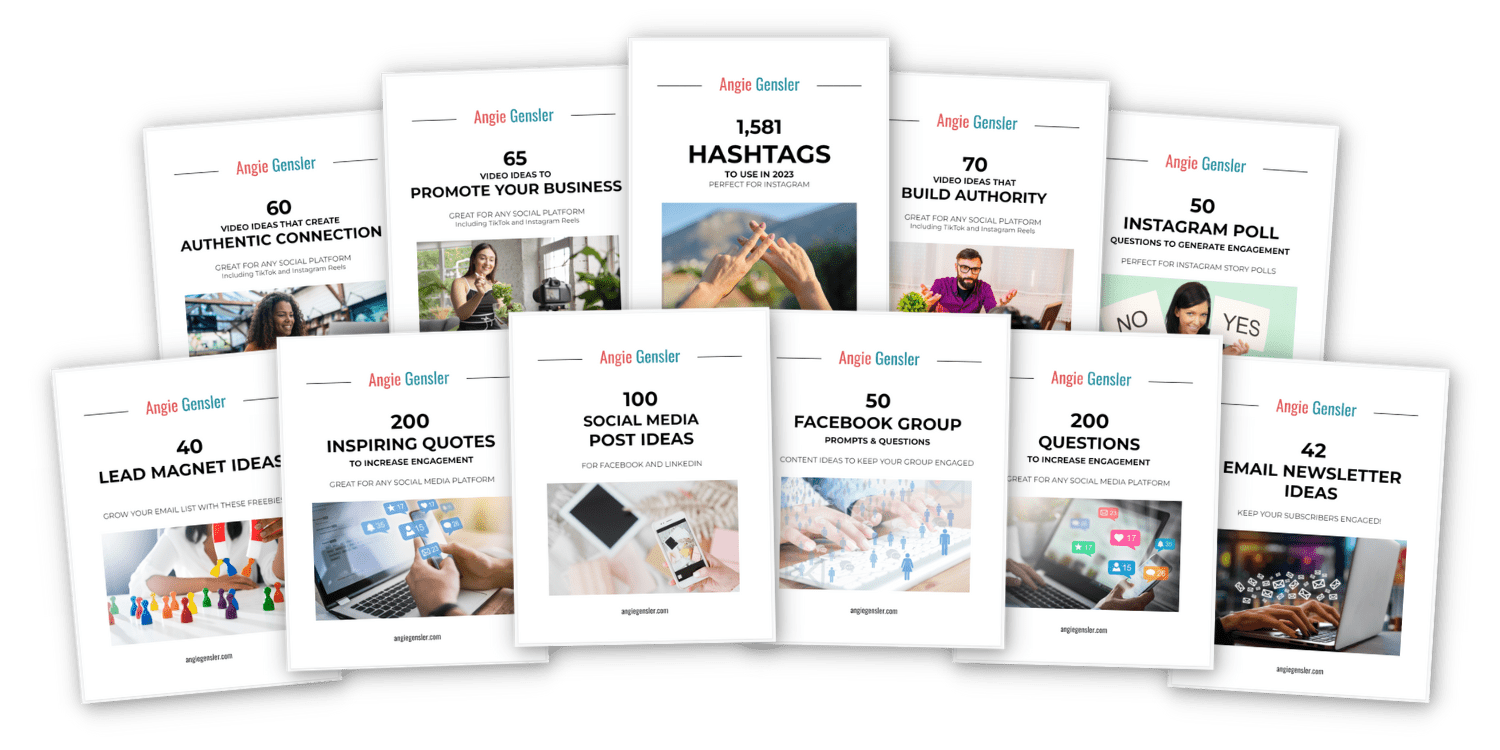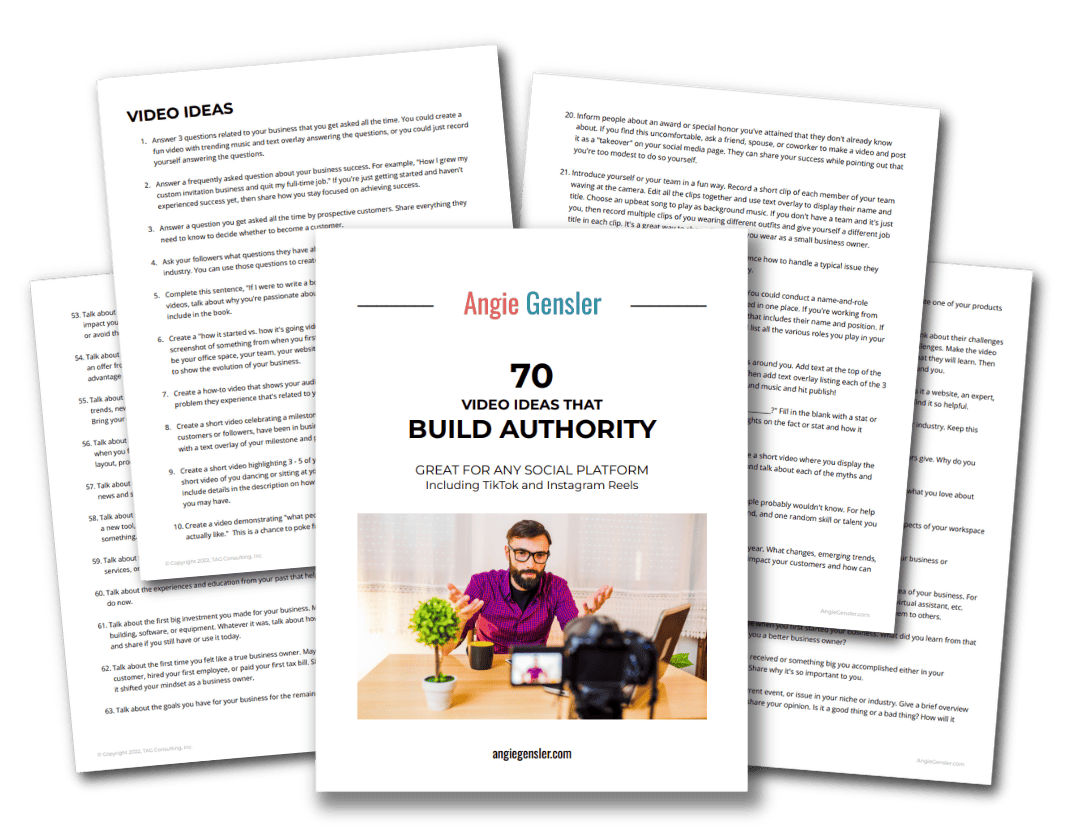 70 Videos Ideas That Build Authority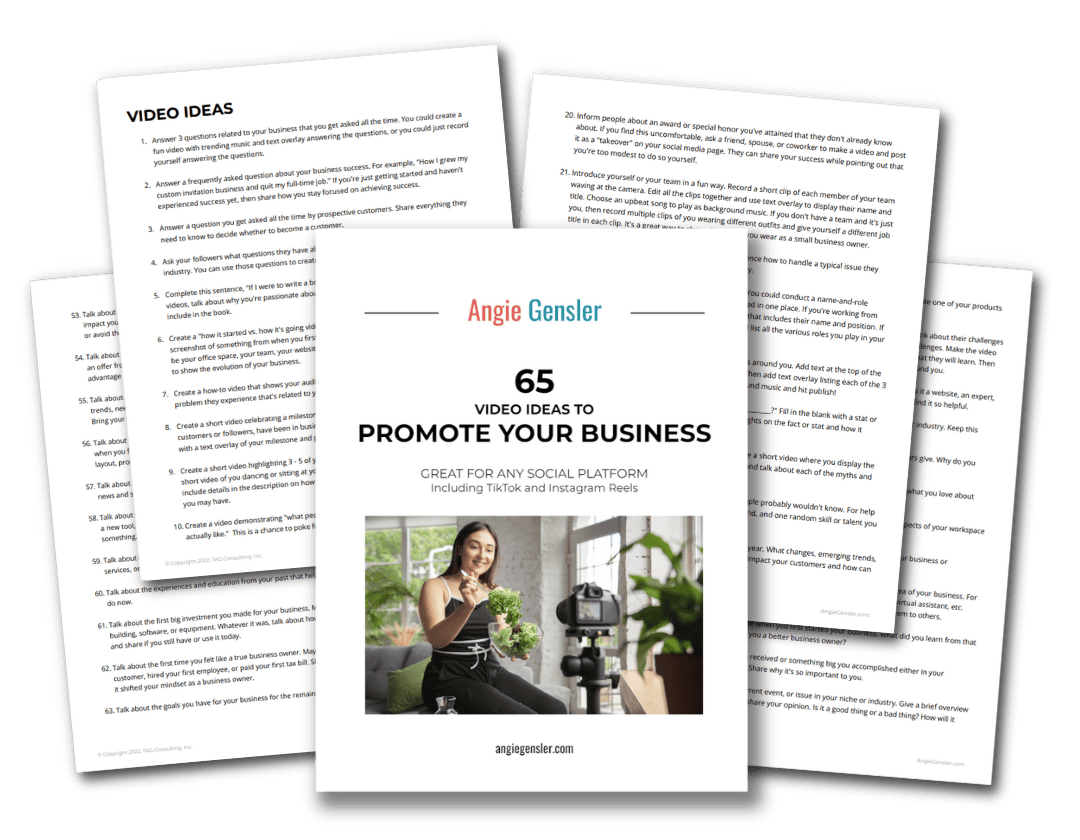 65 Videos Ideas To Promote Your Business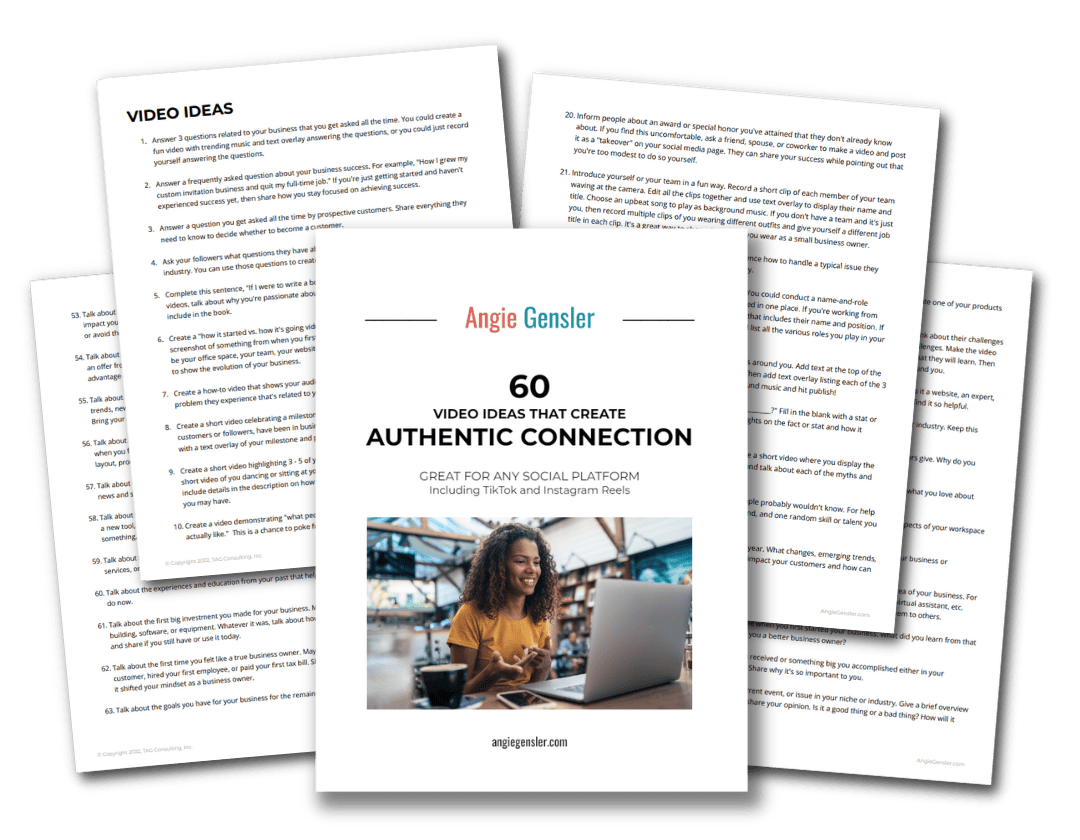 60 Videos Ideas That Create Authentic Connection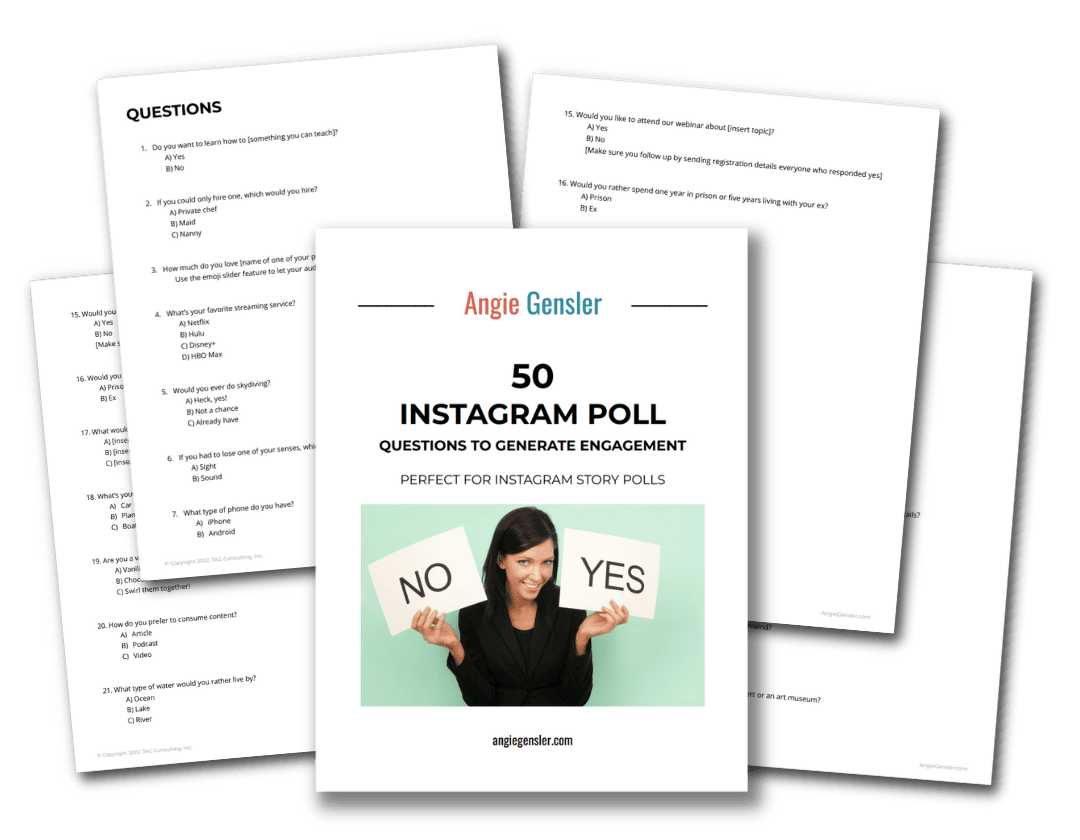 50 Instagram Poll Questions to Get Engagement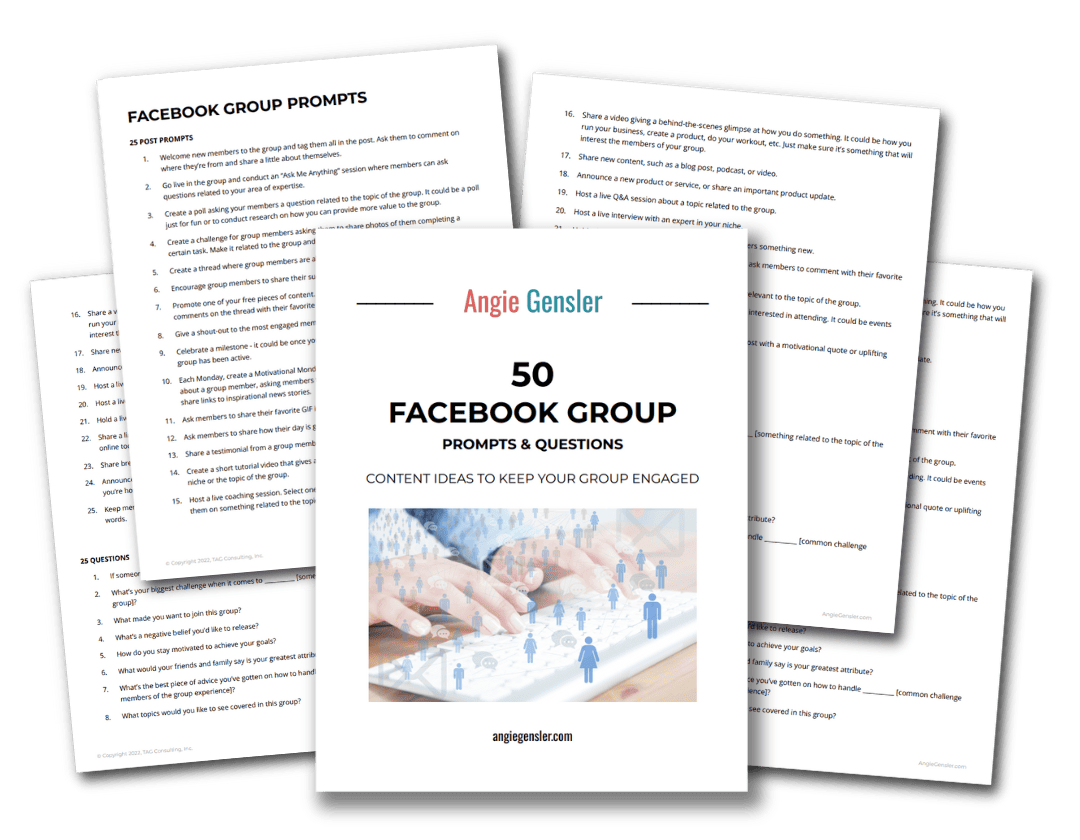 50 Facebook Group Conversation Starters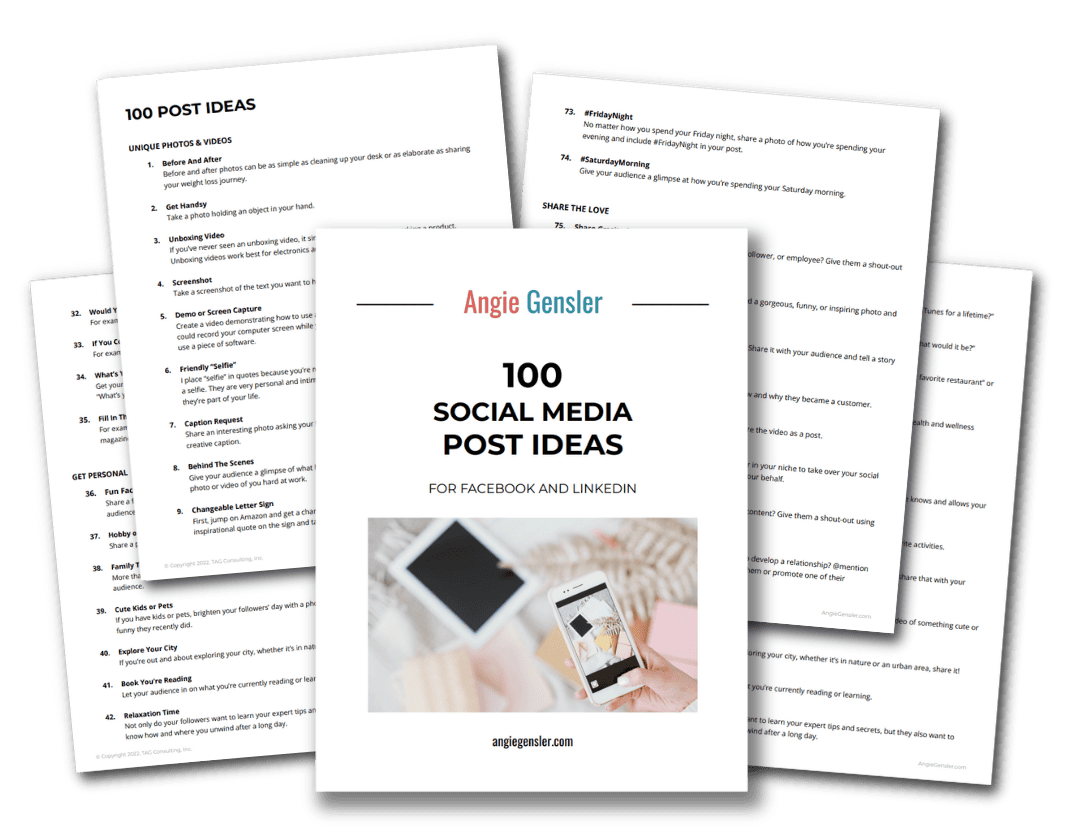 100 Post Ideas for Facebook and LinkedIn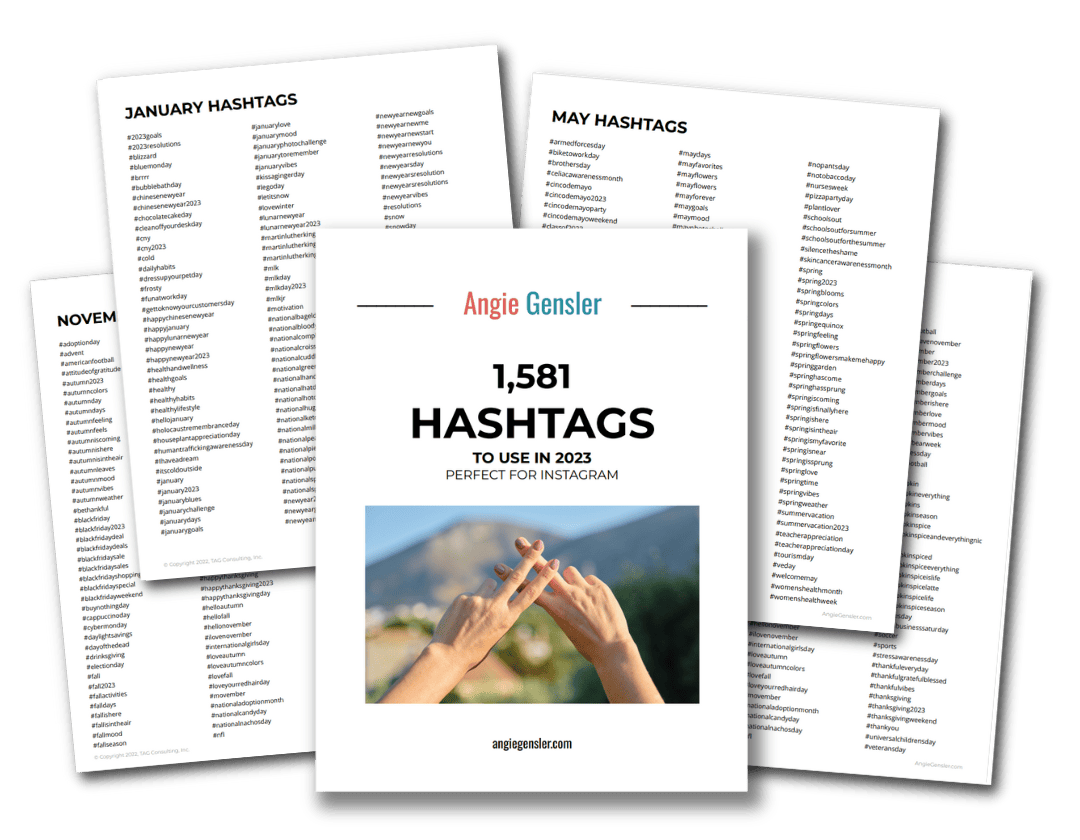 1,581 Hashtags to Grow Your Reach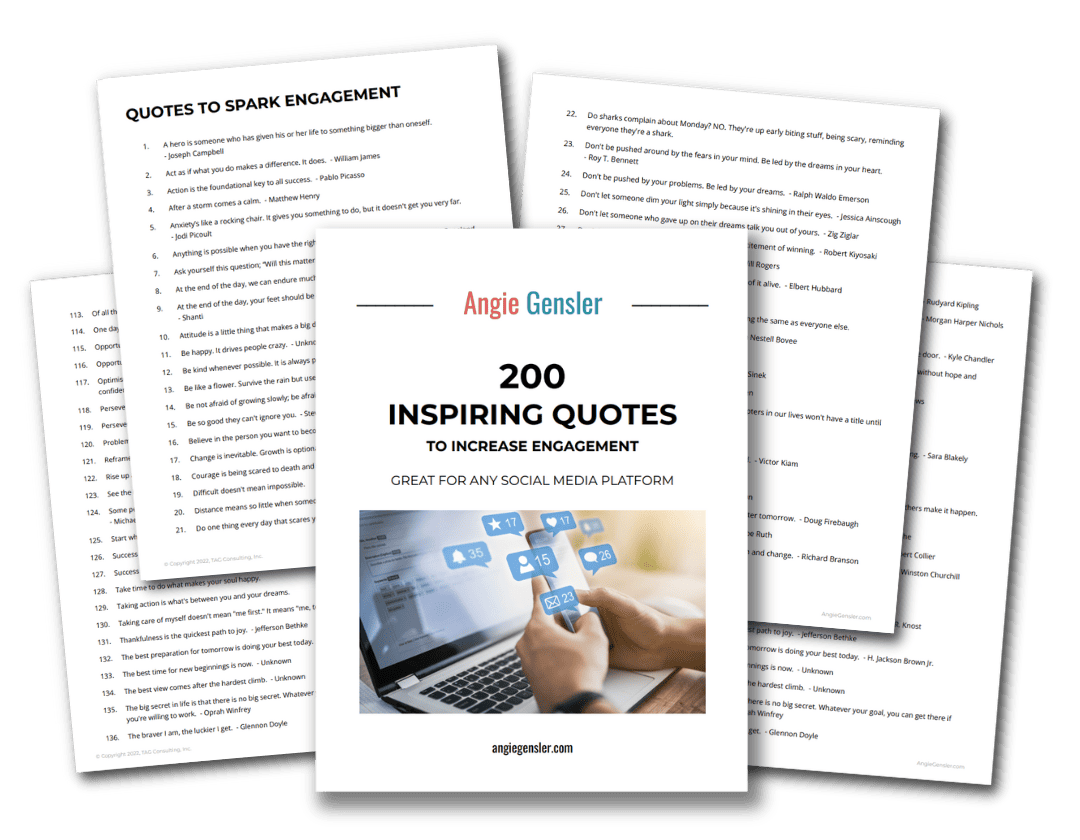 200 Quotes to Inspire Your Followers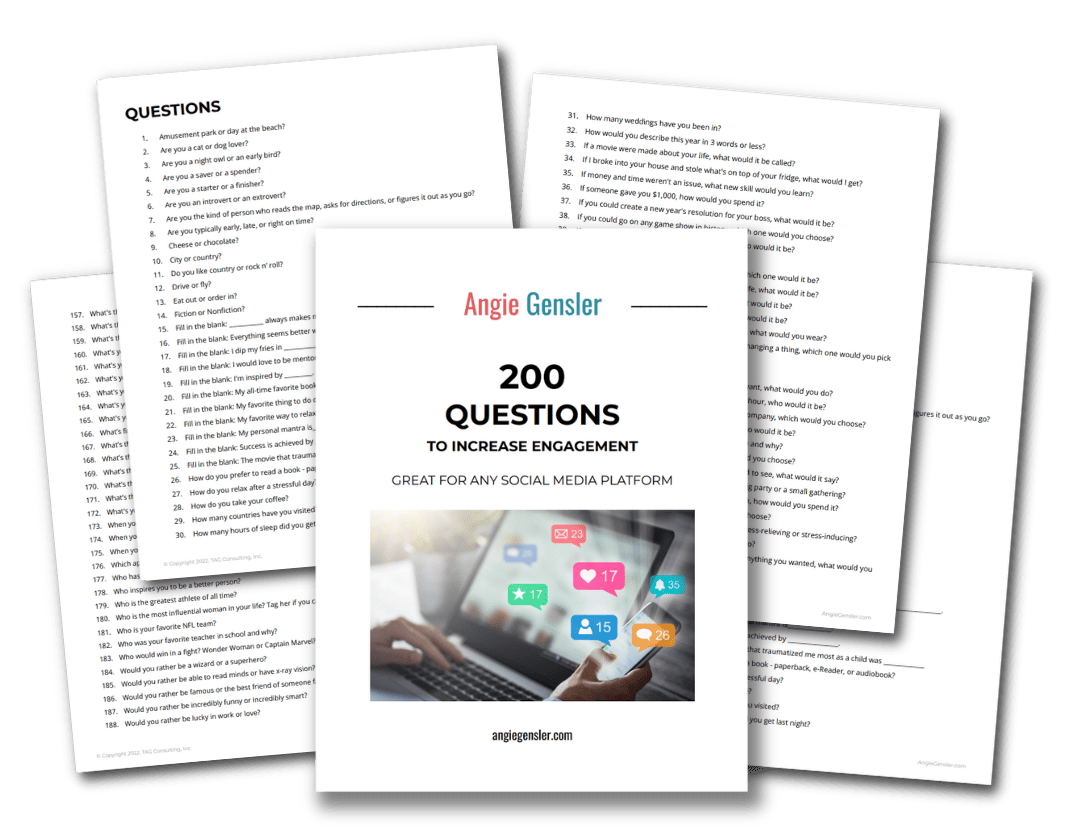 200 Questions to Increase Engagement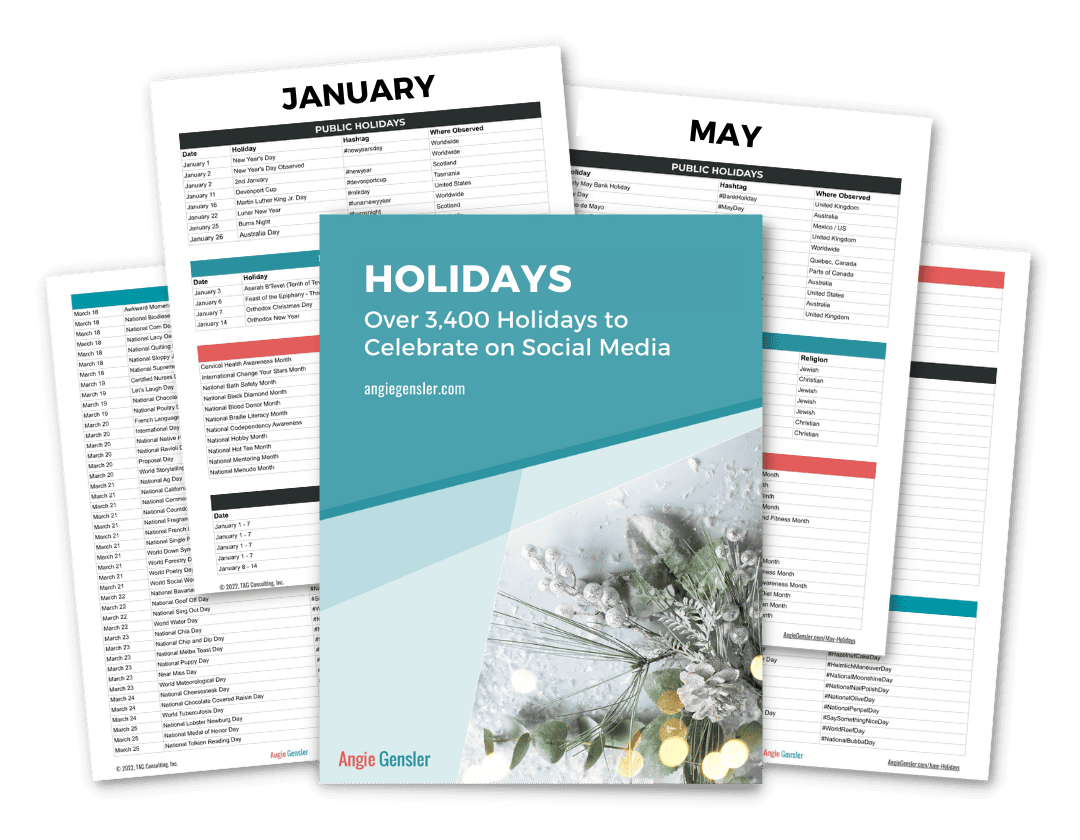 3,400+ Holidays to Celebrate on Social Media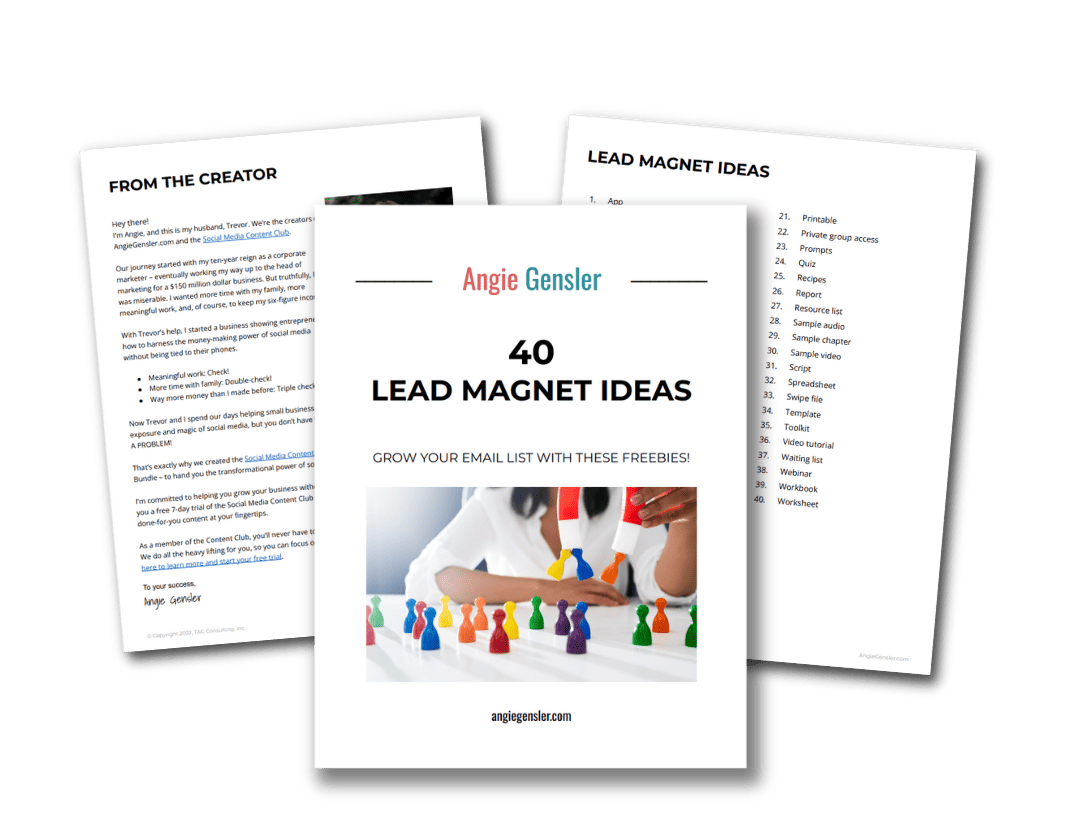 40 Lead Magnet Ideas to Grow Your List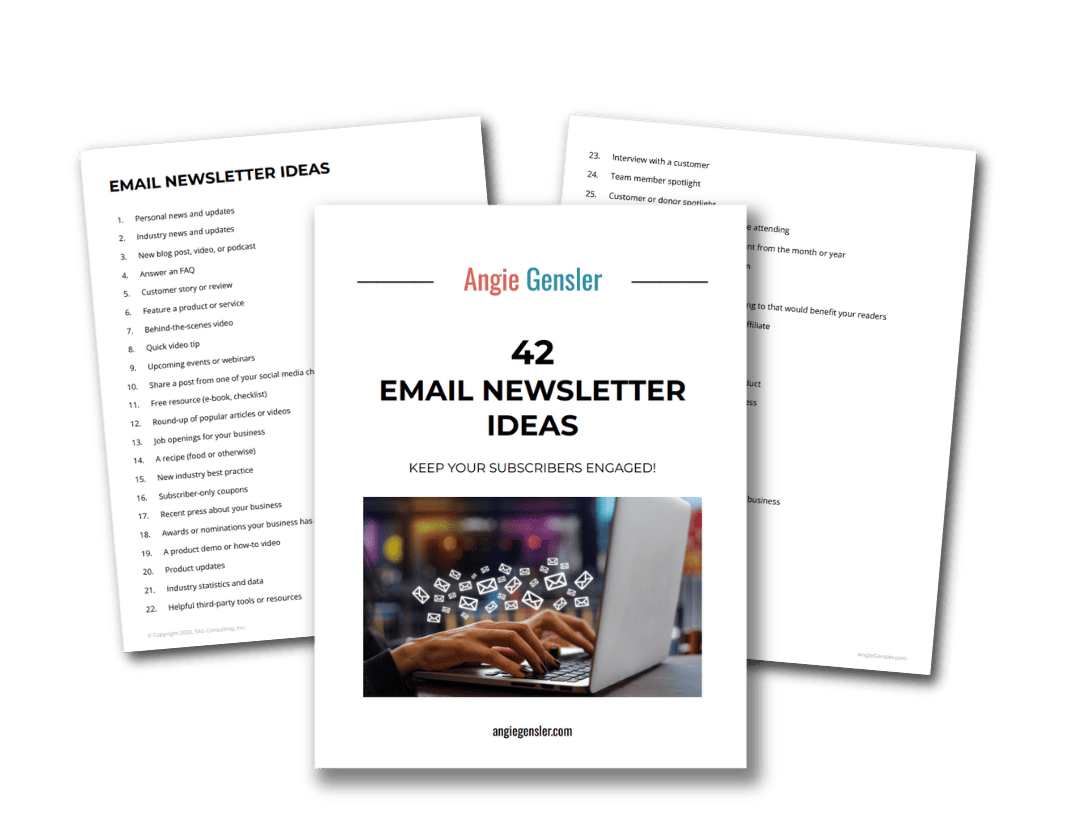 42 Email Ideas to Engage Your Subscribers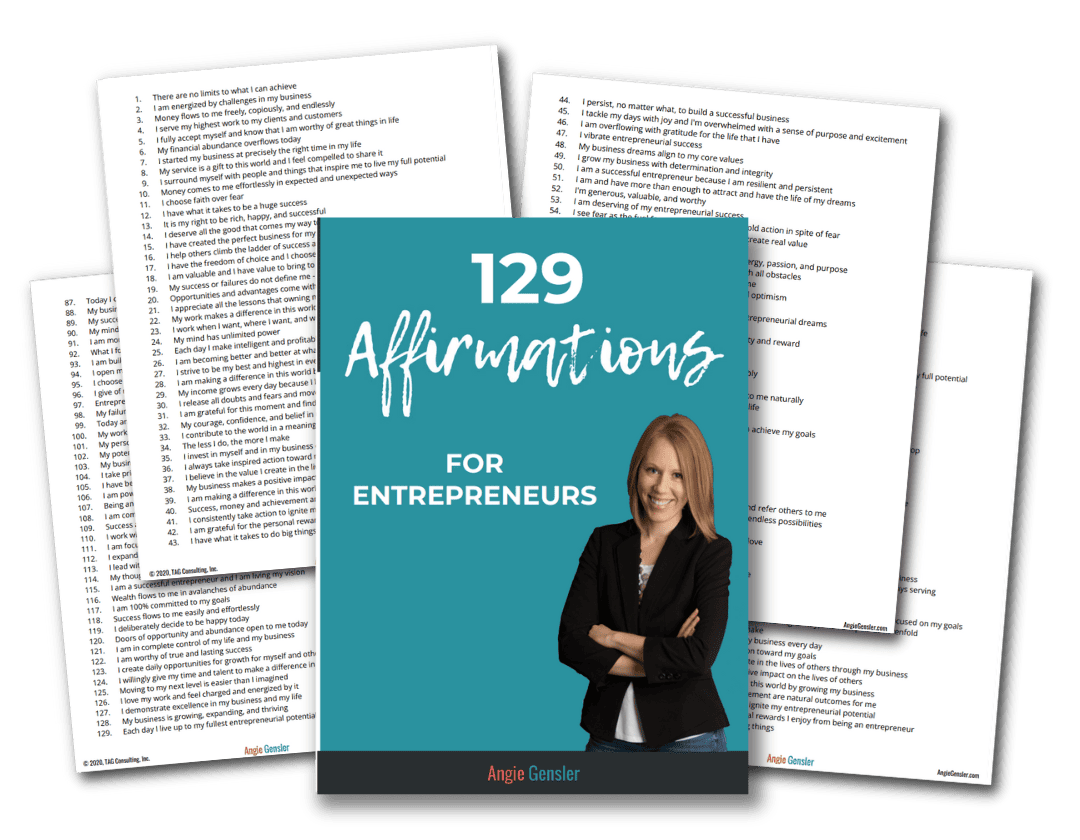 BONUS: 129 Affirmations for Entrepreneurs to Keep You Motivated
Will This Work For Your Business?
This Content Bundle is designed to work for any small business.
If you're in one of the niches below it will be a great fit for you!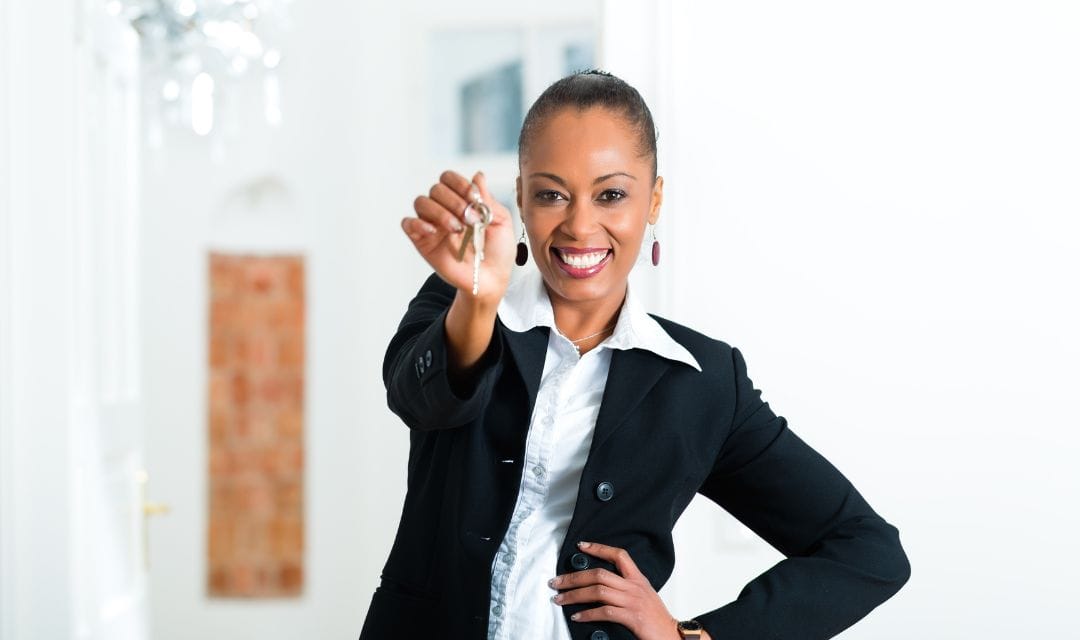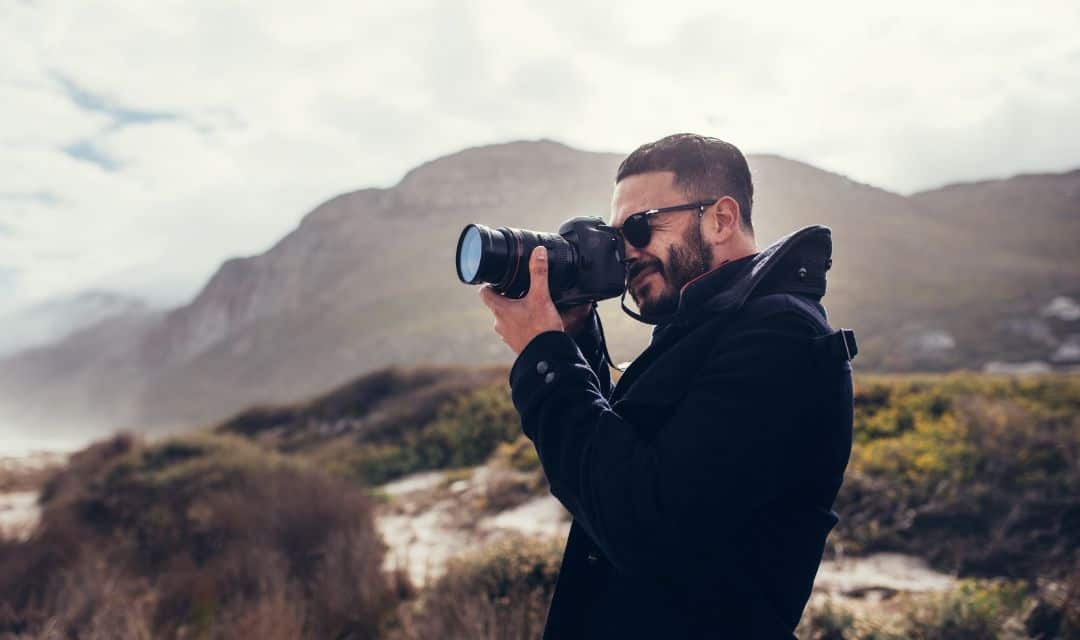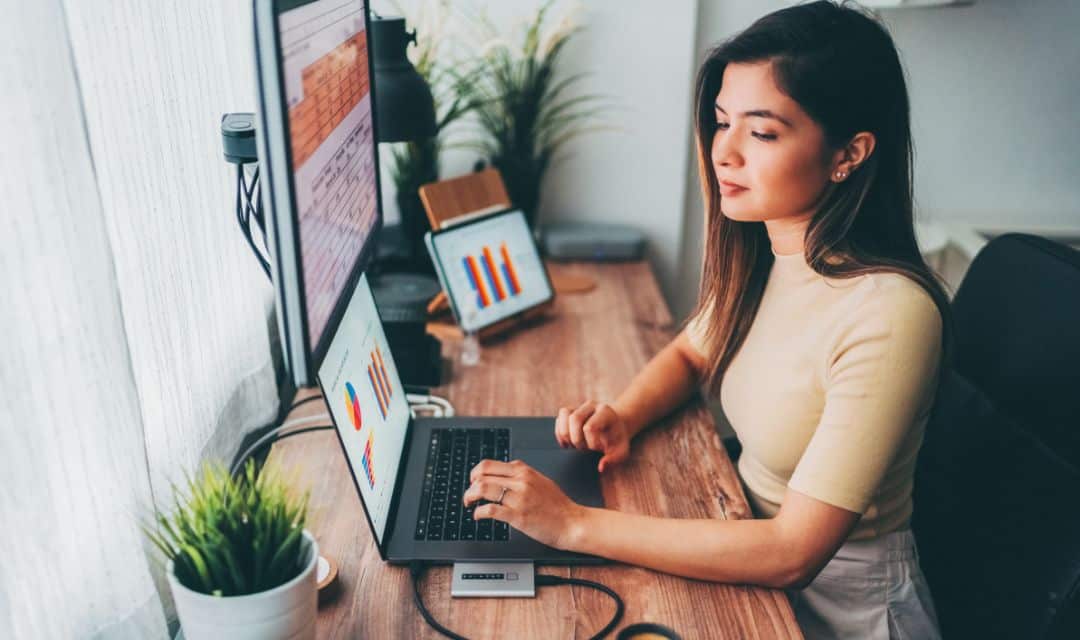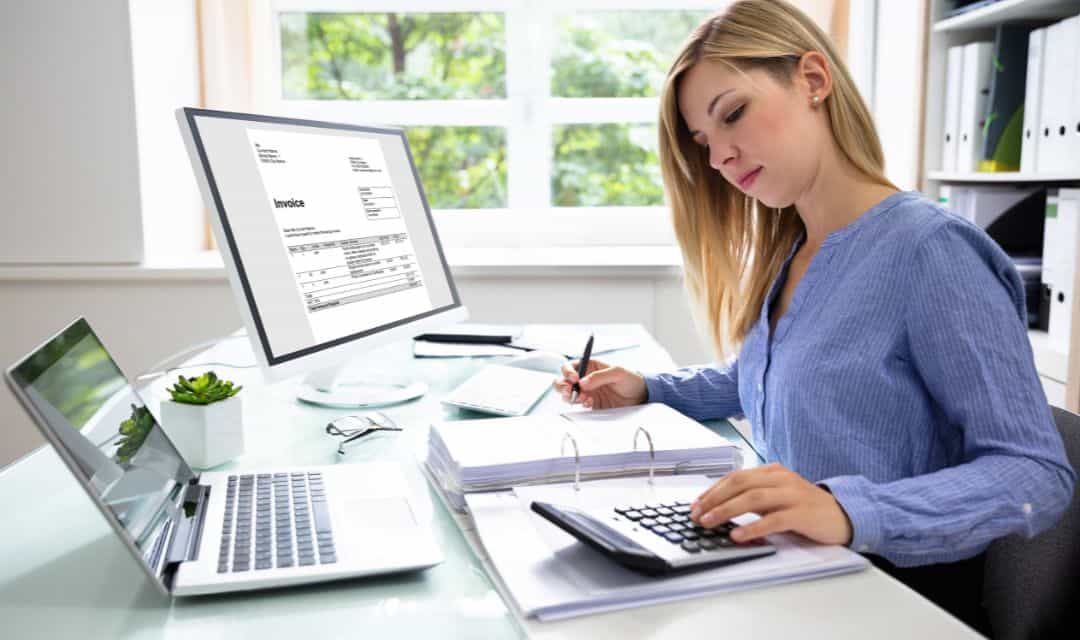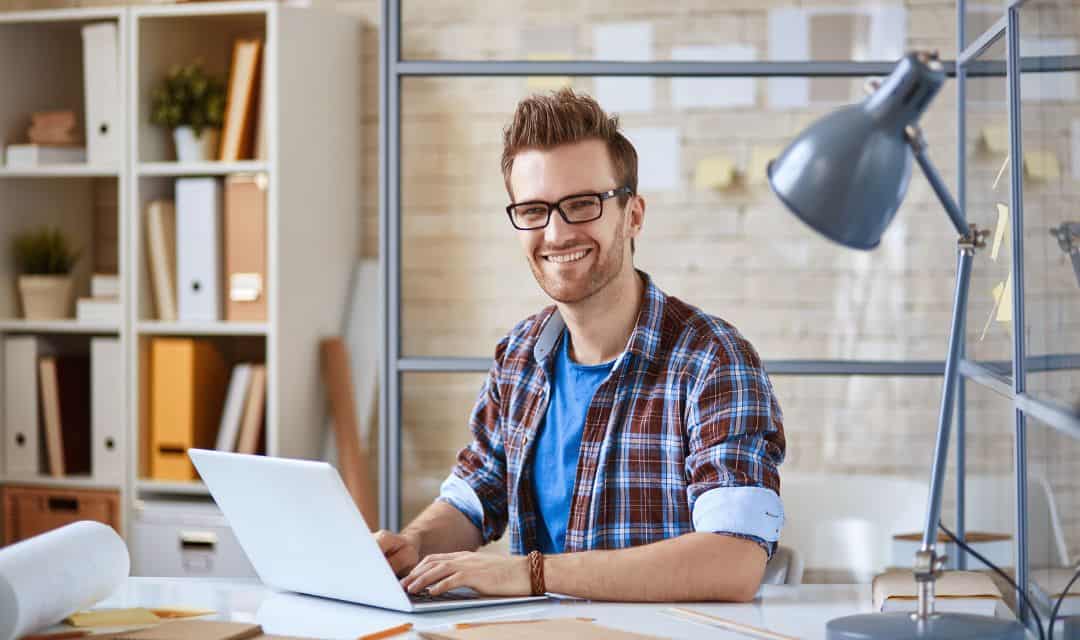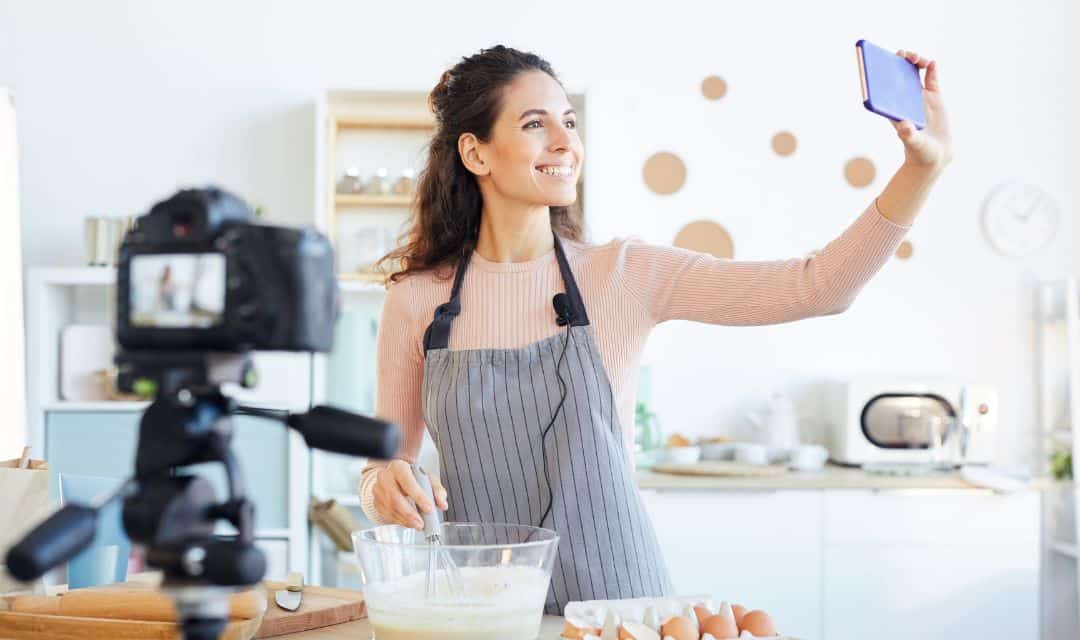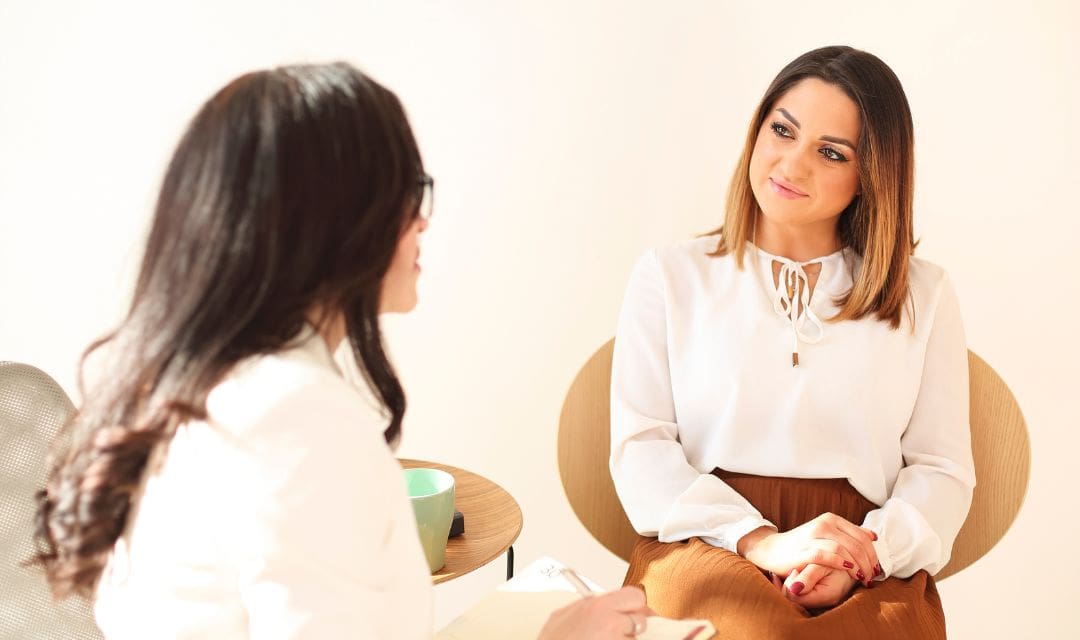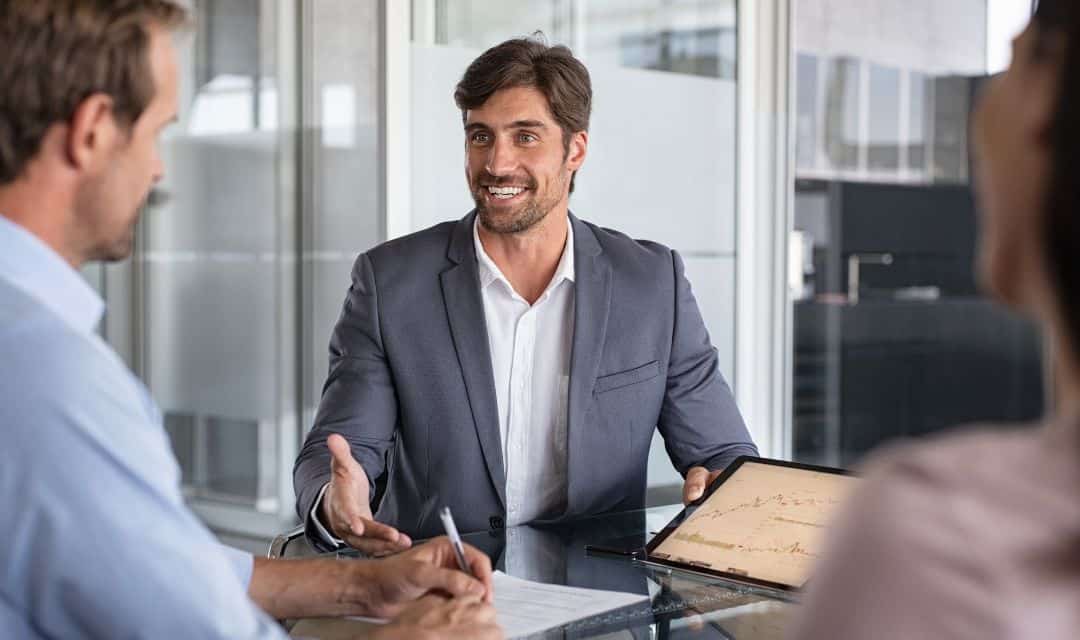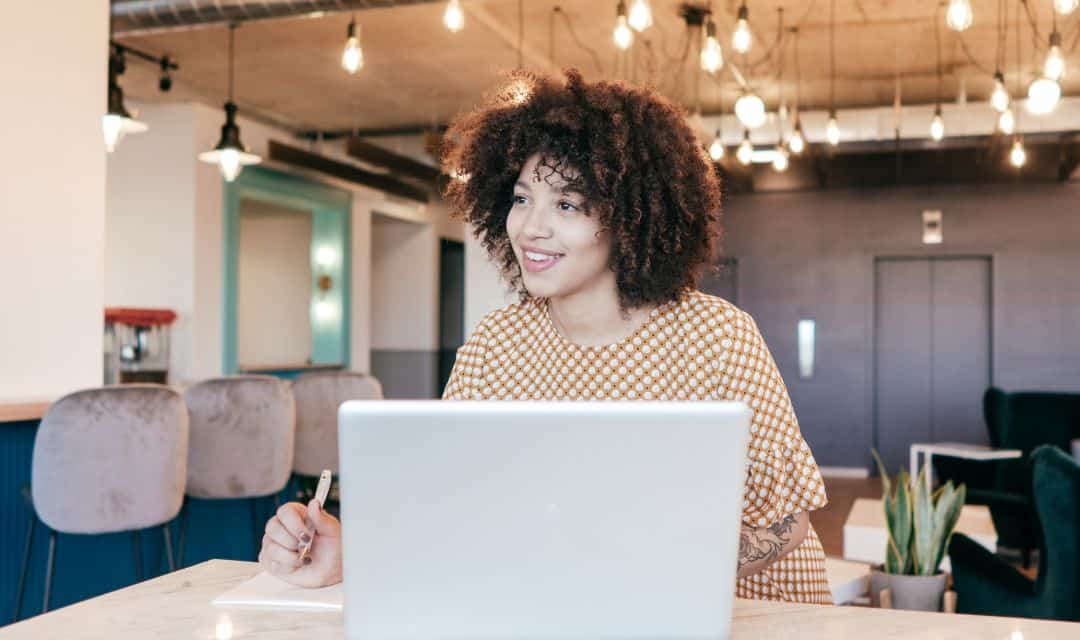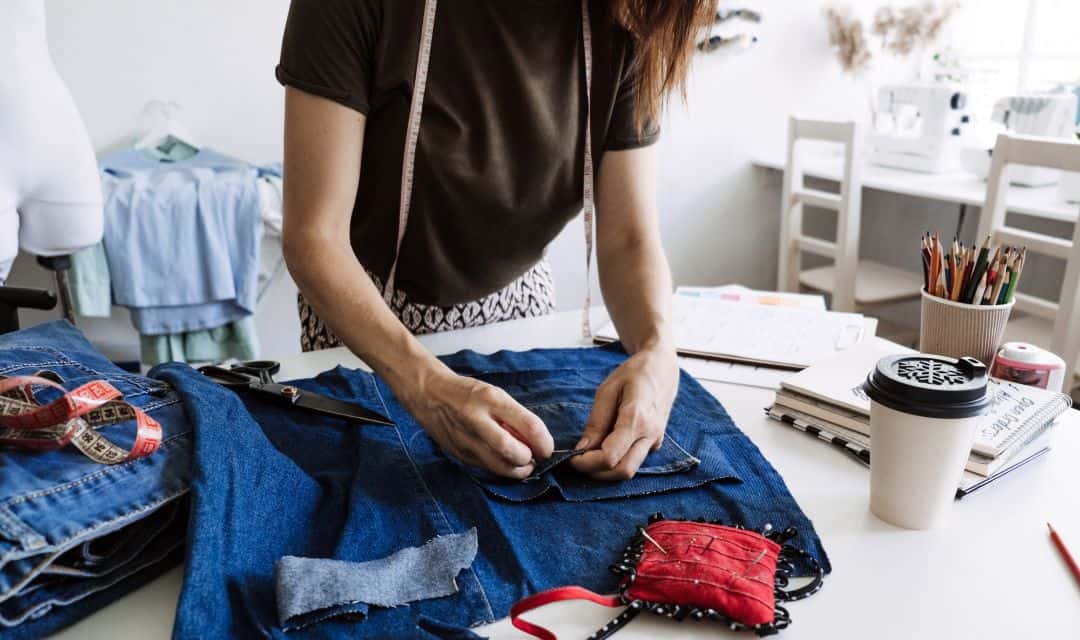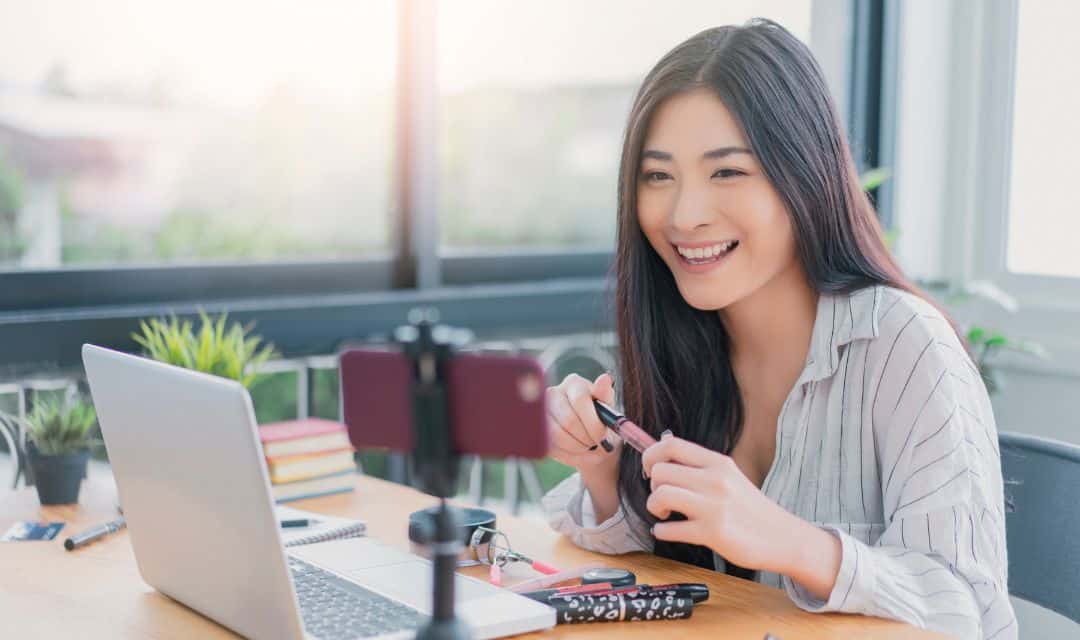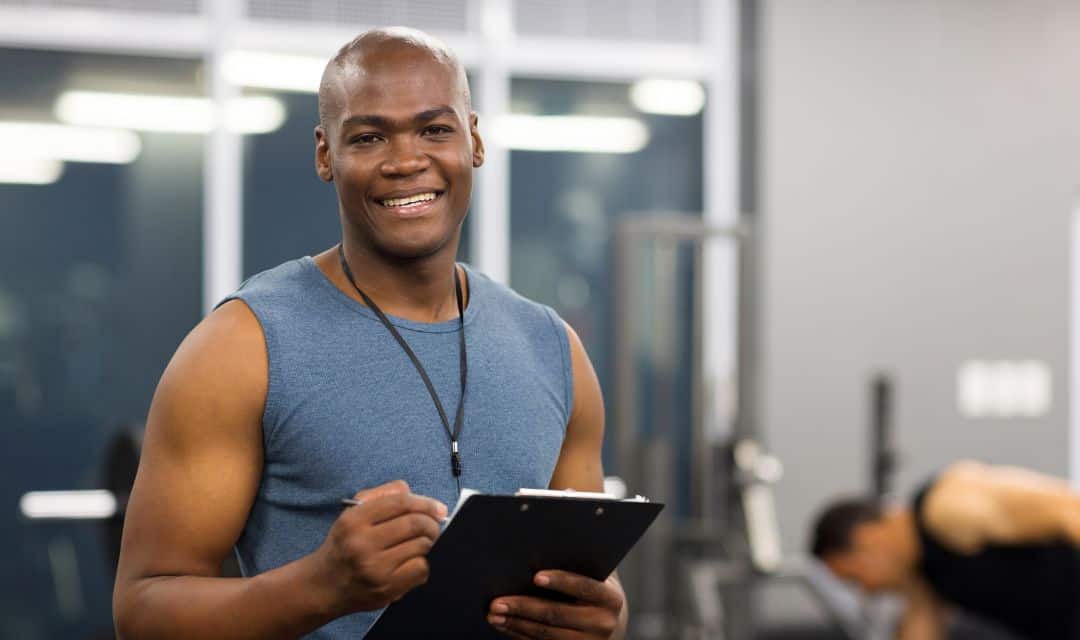 Don't see your niche above and still not sure if it will work for your business?
Contact us at [email protected] and we will help you determine if it will be a good fit.
"I highly recommend these products to anyone who just needs a boost to get going. The files are easy to access, her instructions are awesome, and everything is customizable. We've all stared at the blank page and gotten nowhere, and this was a game-changer for me."
"Before downloading these tools, I was spending HOURS trying to get my marketing efforts together but NOW, I spend MINUTES each day and my marketing is SPOT ON! Thank you for making my marketing life EASY!"
Who Created the Content Bundle?
My name is Angie Gensler and I'm a professional marketer turned blogger. I worked as a corporate marketer for over 10 years. After receiving my MBA in 2010, I quickly worked up the ranks until I was head of marketing for a $150 million dollar business.
Despite my perceived success, I was miserable and felt called to do something greater. I started my blog in 2016 and had my first 7-figure year in 2019.

My tips on marketing have been featured on Social Media Examiner, Thrive Global, Social Media Today, the Art of Paid Traffic podcast, the Your Online Genius podcast, the Social Media Online Summit, and several other sites.
My experience and success with marketing my blog is the main reason why I was able to quit my high-paying corporate job and I'm now able to work where I want, and when I want.
I've researched, tested, and learned what works, and what doesn't work on social media. This Content Bundle is designed specifically to save you time and help grow your business on social media.
To your success,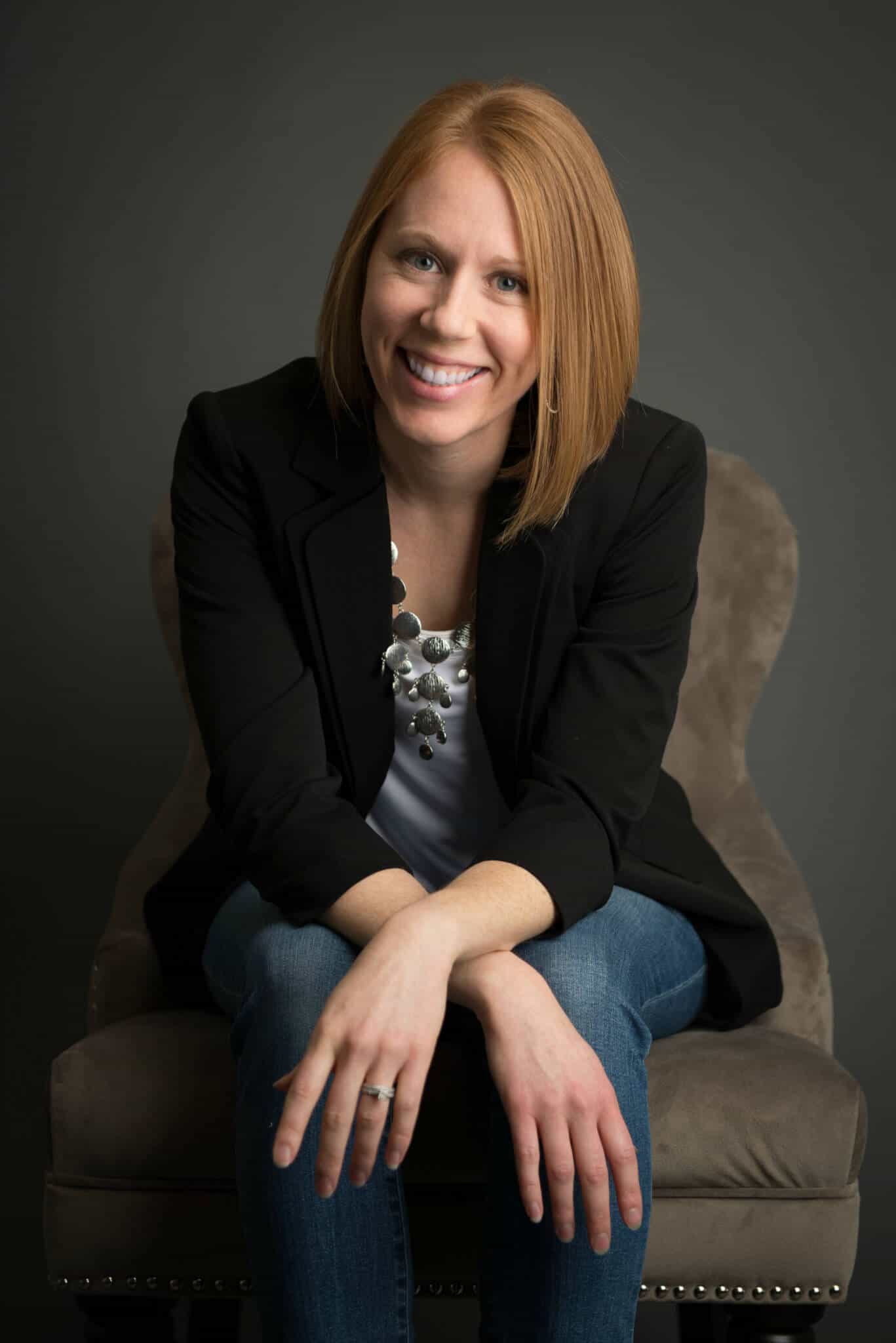 Yes, I need this!
Get ready to grow your business and make money online with 5,758+ content ideas.
60 Video Ideas To Foster Authentic Connection
65 Video Ideas To Promote Your Business
70 Video Ideas To Build Authority
50 Conversation Starters To Keep Facebook Groups Engaged
100 Post Ideas For Facebook And LinkedIn
50 Instagram Poll Questions To Engage Your Followers
1,581 Hashtags To Grow Your Reach

200 Questions To Increase Engagement
200 Quotes To Inspire Your Followers
3,300 Holidays To Celebrate On Social Media
40 Lead Magnet Ideas To Grow Your Email List
42 Email Newsletter Ideas To Engage Your Readers
129 Affirmations For Entrepreneurs