VIRAL PIN FORMULA eBOOK
by Angie Gensler
Learn the 7 Essential Ingredients to Create Irresistible Pins that get clicks and saves so that you can reach more people and grow your business fast!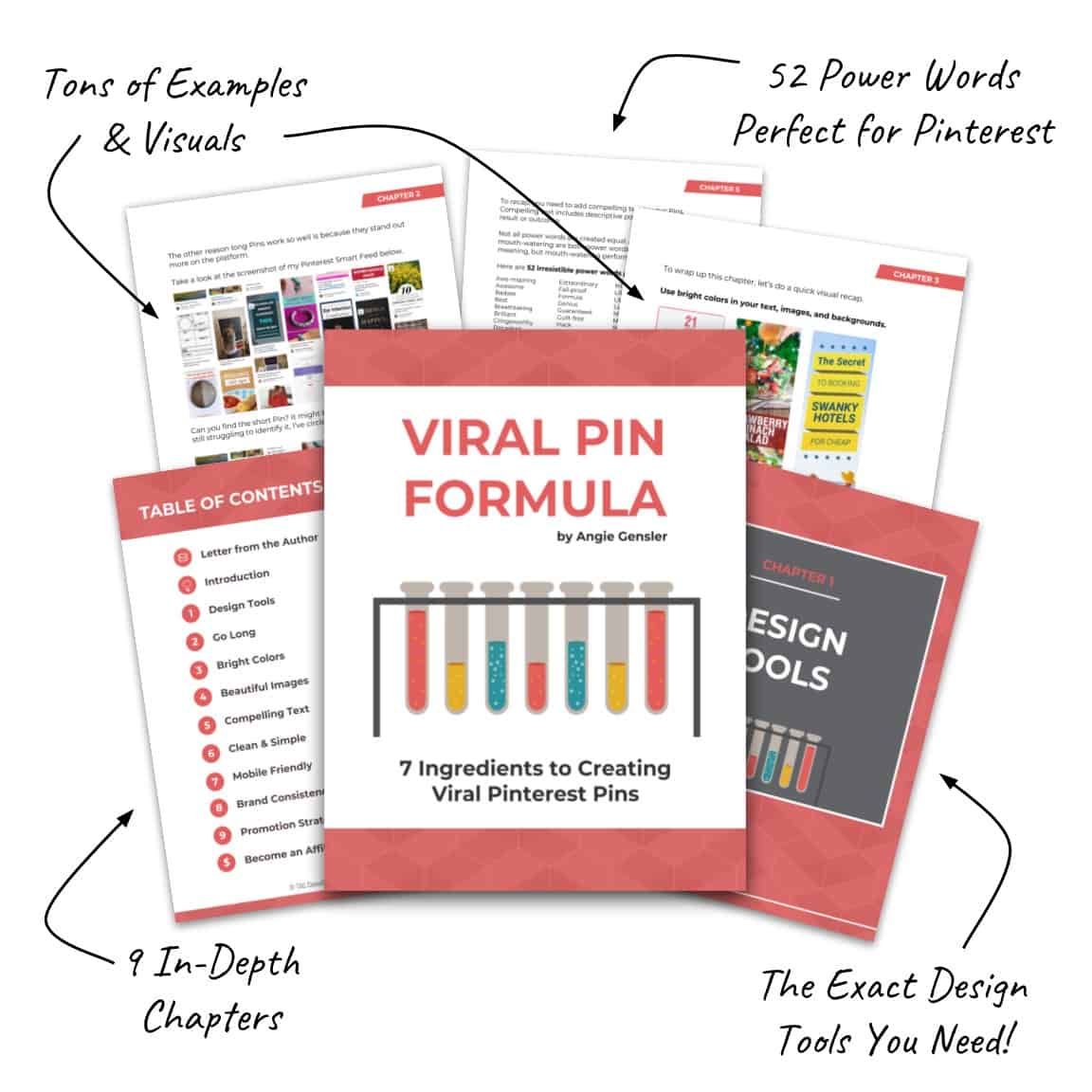 "I went from 0-218 subscribers in a day!!! And the next day I collected 53 new subscribers from the same pin. I honestly didn't think that any of my pins could go viral that fast, I thought "Ok, be patient because this could take some time", but NO, literally my first Pin went viral thanks to the Viral Pin Formula eBook and the strategies I've learned in the Pinterest Marketing Pro Course. It is amazing how Pinterest can generate good quality traffic when using it properly. "
"This book literally changed the way I now look at Pinterest pins. Not only did it help me create beautiful pins, it showed me the 7 anatomies of a viral Pin and increased my traffic by 80% in less than 10 days!
If you want to learn how to create pins that get the clicks or pins that stand out in the sea of pins on Pinterest and start seeing results in less than 10 days, you need to get the viral pin formula!"
"Despite the experience I already had with Pinterest, the Viral Pin Formula book had SOOO much more information than I had previously known about. My pin design has improved dramatically and are actually getting attention now."
WHAT'S INcluded in THE EBOOK?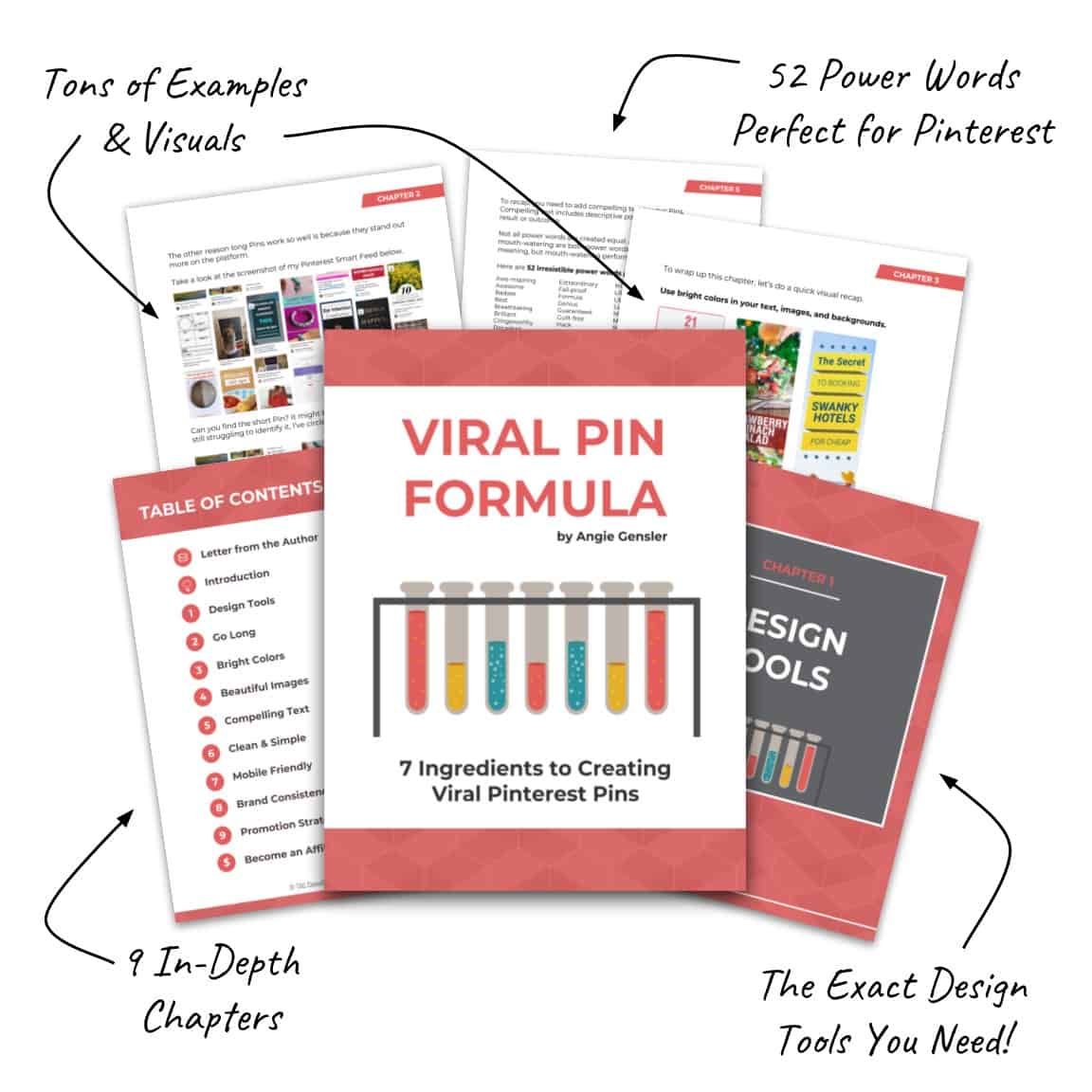 Do you know what it takes to get traffic from Pinterest? Essentially, people need to click on your Pins. Unfortunately, sucky Pins = sucky traffic. In the Viral Pin Formula, you'll learn exactly what it takes to make a great Pin that more clicks and saves so that you can reach more people, get more email subscribers, and grow your business!
7 Essential Ingredients for Creating Viral Pins
Includes 7 in-depth chapters walking you through exactly what to include in your Pin designs
(and why) to make them go viral and generate more clicks and traffic.
Design Tools Required to Create Your Pins
Save time (and money) with my list of top recommended design tools. Not only are these tools free, but they'll help you design professional quality graphics even if you suck at design.
Effortless Strategies to Design Stunning Pins That Get Clicks
The Viral Pin Formula isn't rocket-science, but most Pinterest marketers overlook these simple strategies. You'll learn exactly what to include to make your Pins stand out!
52 Irresistible Power Words Perfect for Pinterest
Learn what words to use in your Pin designs and descriptions to command attention. These
power words will make your Pins so irresistible people have to click on them.
Simple Tips to Instantly Supercharge Your Headlines
Stop creating Pins that get overlooked in the news feed. You'll learn how to transform your headlines from boring (and overlooked) into compelling (and attention-drawing).
Advanced Strategies to Promote Your Pins
Once you've designed a Viral Pin, it needs to be seen! Get access to a free training sharing advanced strategies to get your Pin more exposure than you can imagine!
"I love the fact that Angie goes into great detail and gives visual examples on how to create irresistible Pins. It's great for people who love to learn from others success to emulate the same results and also to learn from others failures to know what to avoid.
Using some of her 52 irresistible power words as well as the recommended Pin color scheme and size I managed to gain major traction on my newest Pins that I created."
"The Viral pin e-book gave me so many a-ha moments. I knew I needed to create better pins and I knew they needed to be long tail pins, but I didn't know where to go from there. This book really walked me through the why and the how to create pins that would gain traction! I'm so grateful for this resource."
DO YOU LIKE EXAMPLES & VISUALS?
The Viral Pin Formula eBook is packed with real-life examples and visuals. You'll gain a deeper understanding of why each ingredient in the Viral Pin Formula is necessary. Each example demonstrates how to apply the Formula for your own Pins.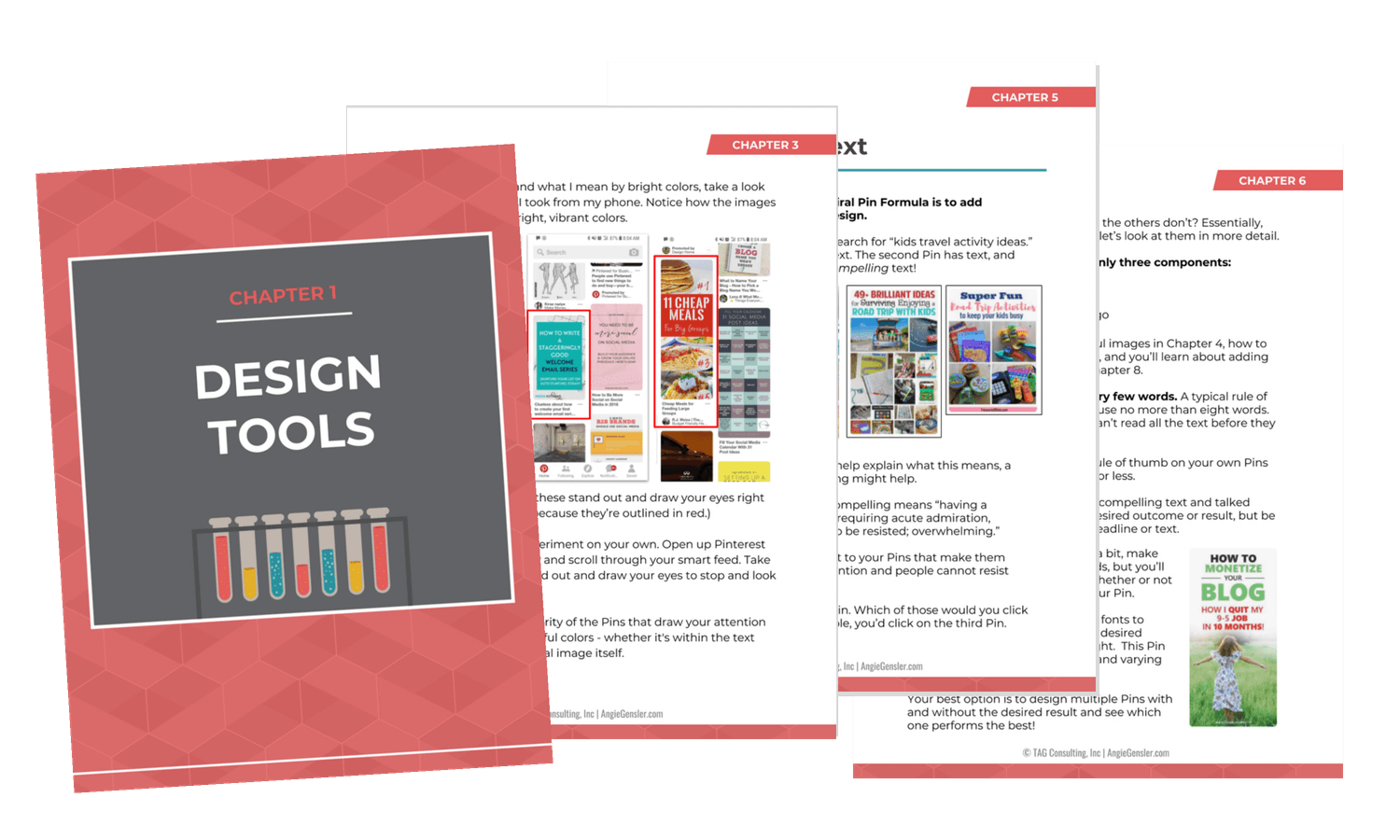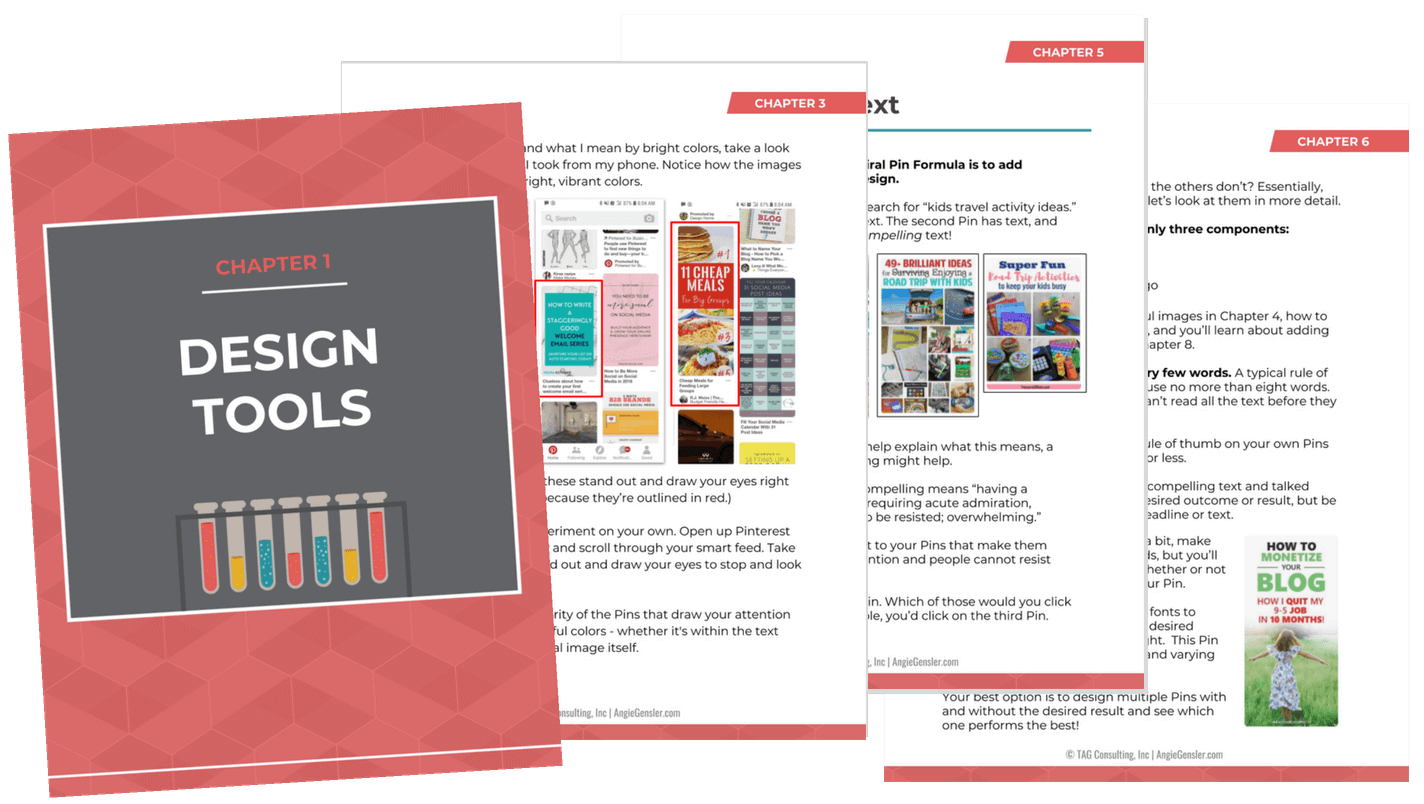 "What I really found helpful about this ebook was how up-to-date all the information is. As of 2018, Pinterest has made some massive changes, and a lot of the info out there on the Internet about Pinterest is no longer relevant.
For example, I have been really confused on what size to make my Pinterest graphics, because there is so much mixed information out there about it. Angie goes straight to the source and pulls her information directly from Pinterest themselves.
If you haven't been keeping up with all the Pinterest changes, or are just getting started using Pinterest for your blog, then this is extremely helpful!"
"What makes this book stand out is Angie's easy to understand approach to explain different concepts and correlate them with her own visual examples. Making it extremely easy for readers to reproduce the concept on their own blog post pins."
WHO AM I TO BE TEACHING THIS?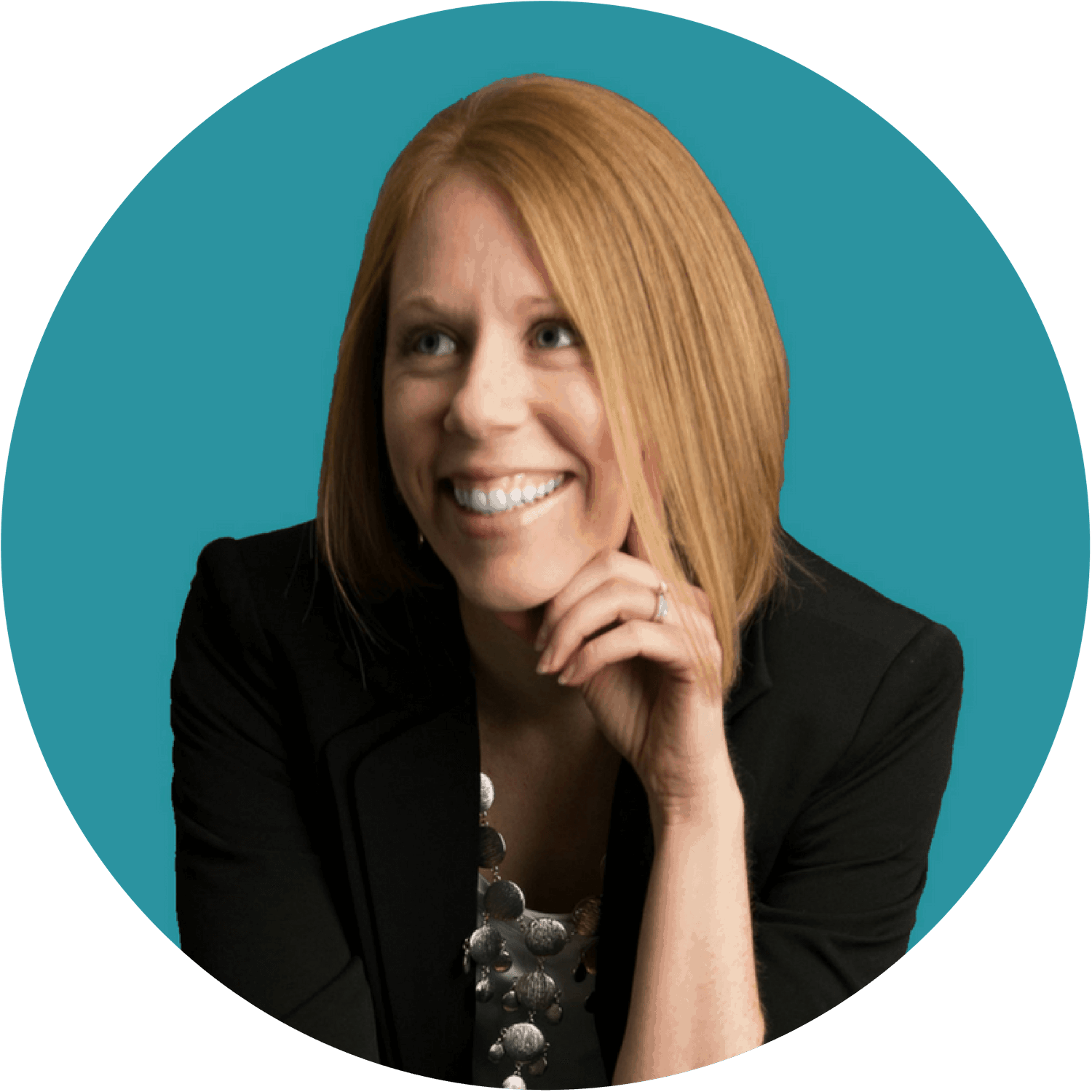 My name is Angie Gensler and I'm a professional marketer turned blogger. I worked as a corporate marketer for over 10 years. After receiving my MBA in 2010, I quickly worked up the ranks until I was head of marketing for a $150 million dollar business.
Despite my perceived success, I was miserable and felt called to do something greater. I started my blog in 2016 and grew it quickly using Pinterest.
My tips on social media and Pinterest marketing have featured on Social Media Examiner, Thrive Global, the Art of Paid Traffic podcast, the Your Online Genius podcast, the Social Media Online Summit, and several other sites.
My experience and success with marketing my blog on Pinterest is the main reason why I was able to quit my high-paying corporate job and I'm now able to work where I want and when I want.
I've researched, tested, and learned what works and what doesn't work on Pinterest, and I've learned a thing or two about Pin design. Lucky for you, I'm sharing it all with you in this ebook. I hope you find it invaluable in marketing your own business on Pinterest!
To your success,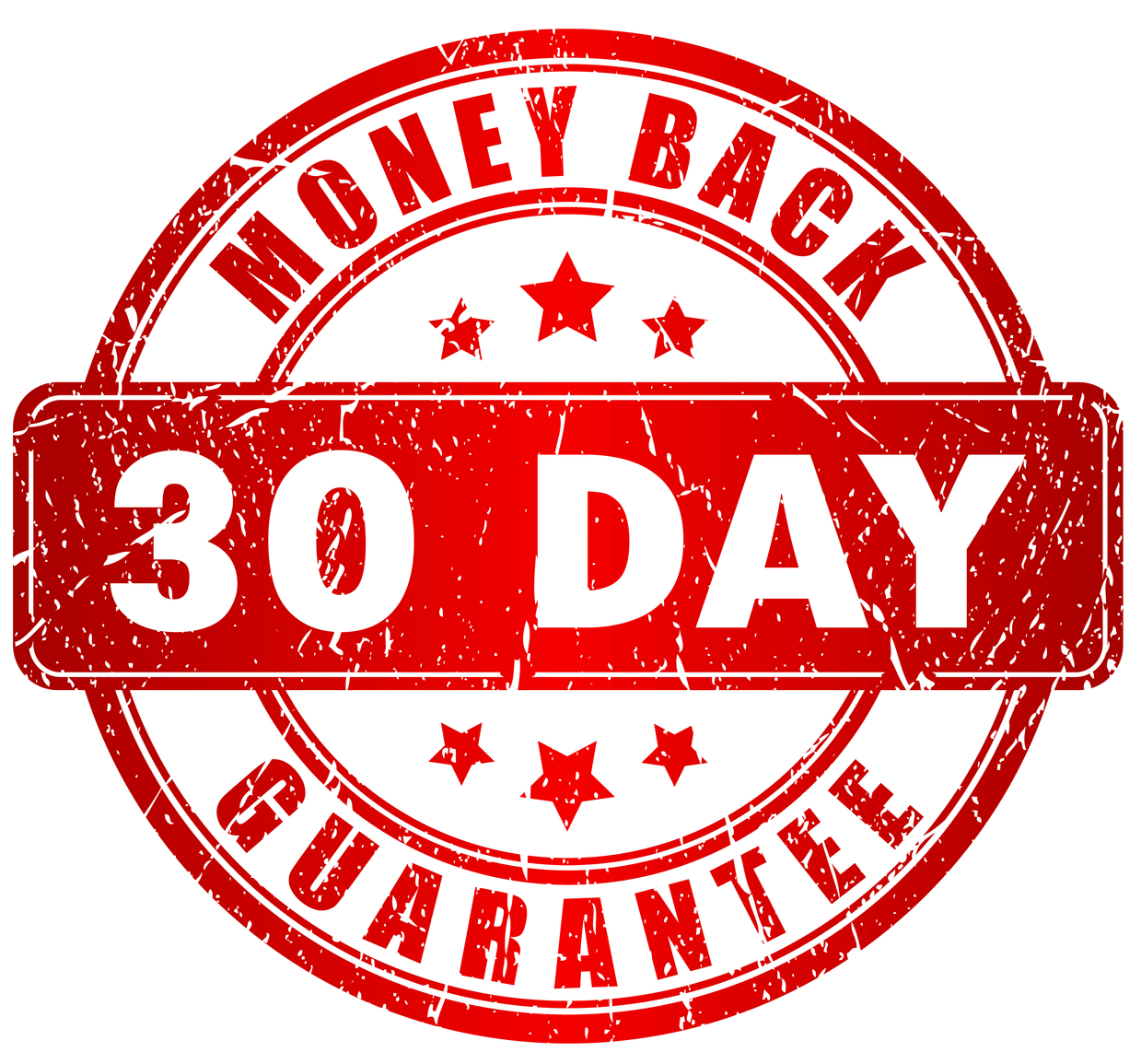 I'm a blogger and small business owner just like you. I understand the risk you feel when you invest in a digital product. You work hard for your money and don't want to waste it on something that won't actually help you.
I'm extremely proud of the Viral Pin Formula eBook and I know anyone who buys it will be thrilled with their purchase and receive tons of value.
That's why I'm offering a 30-day money back guarantee. While I can't guarantee that your Pins will go viral (too many factors out of my control) I can guarantee your satisfaction with the information you receive.
If you don't feel like you've learned new and valuable information from the eBook, I will refund your money within 30 days of your purchase.