I want to help you market your business on social media without the headache or hustle.
Why I'm Giving the Hustle the Double Finger
Building a business should be fun, not an exhausting whirlwind of sleepless nights and unlimited cups of coffee. I promise you, it IS possible to build a business and life you love at your speed, on your time, with your rules.
The problem is, the internet is full of people talking about "hustling" and "grinding" to build their business. Somehow, the word "hustle" has become synonymous with "entrepreneur" and "success."
Well, I'm calling BS!
Being a successful entrepreneur doesn't have to mean that you hustle your butt off and fight for every dollar you make. It also doesn't mean that you have to sacrifice your health, your family, or your job to build a business and life you love.
I think "hustle" likely began as a term for people like you and me. People who don't fit the 9 – 5 model and choose to build something different.
Sadly, the internet and social media have glorified "the hustle" to the point that the meaning has shifted and it's a badge of honor to lose sleep to build a business. Entrepreneurs are made to feel worthless and lazy if they're not killing it every second of every day.
I'm sorry, but that doesn't sit well with me and I'm guessing it doesn't sit well with you either. Let's choose to forge a different path. Let's give "the hustle" the double finger!
Building a business does not have to mean that you work your butt off and rarely see your kids or your bed.
It does, however, mean that you need to get smart about how you spend your time. You need to be strategic and efficient. You need to get focused and stop chasing squirrels and shiny objects.
I'm not going to lie – achieving balance when you're juggling multiple responsibilities isn't always cupcakes and rainbows, but it doesn't have to be an exhausting hustle either.
Are you ready to ignore your inner perfectionist, say goodbye to the hustle, and persevere to build a business and life you love?
"Perseverance, not perfection, is the key to success."
Want to Know More About Me?
I'm a blogger, serial entrepreneur, former corporate marketing leader, mom of two amazing kids, and wife to an amazing stay-at-home-Dad/tech guru/website developer!
For nearly 10 years I worked as a professional marketer for a large corporation. After receiving my MBA in 2010, I quickly rose through the ranks and orchestrated every promotion I received. Sounds fancy and important, right? Well, the truth is, the higher you rise in the corporate world, the less control you have.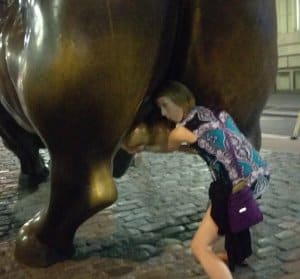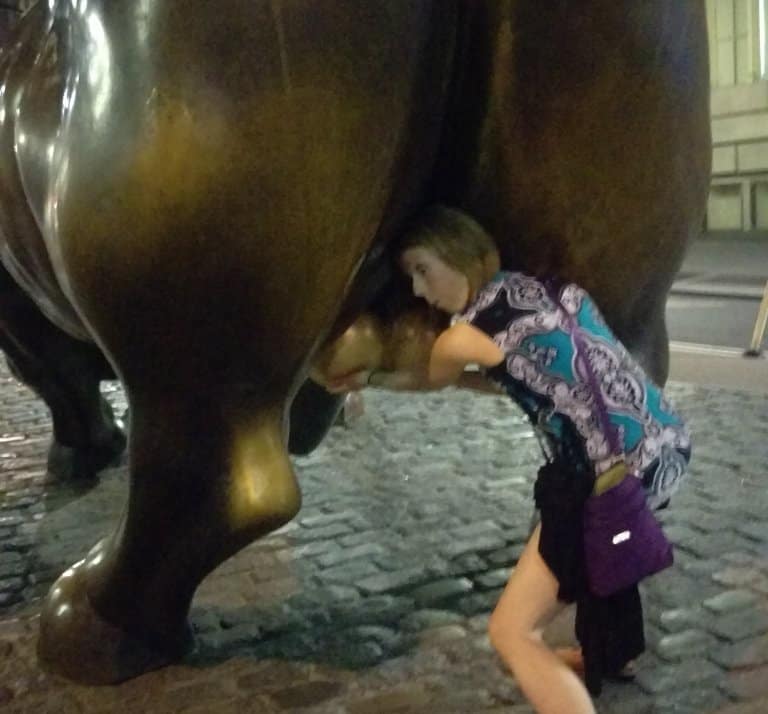 While on a work trip in 2016, I took this fun little photo with the bull of Wall Street.
Just a little harmless fun exploring the city late at night with some of my co-workers. But, wait! That photo was not so harmless. It nearly got me fired! And that's when I called bullshit (pun intended) on my corporate career and started AngieGensler.com
I slowly built the business while working my full-time job. Twenty months after taking that photo, I said goodbye to corporate life (and the cushy six-figures and killer benefits that came with it) to build this business and serve my customers full-time.
Yep, I made the scary leap and grabbed life by the balls!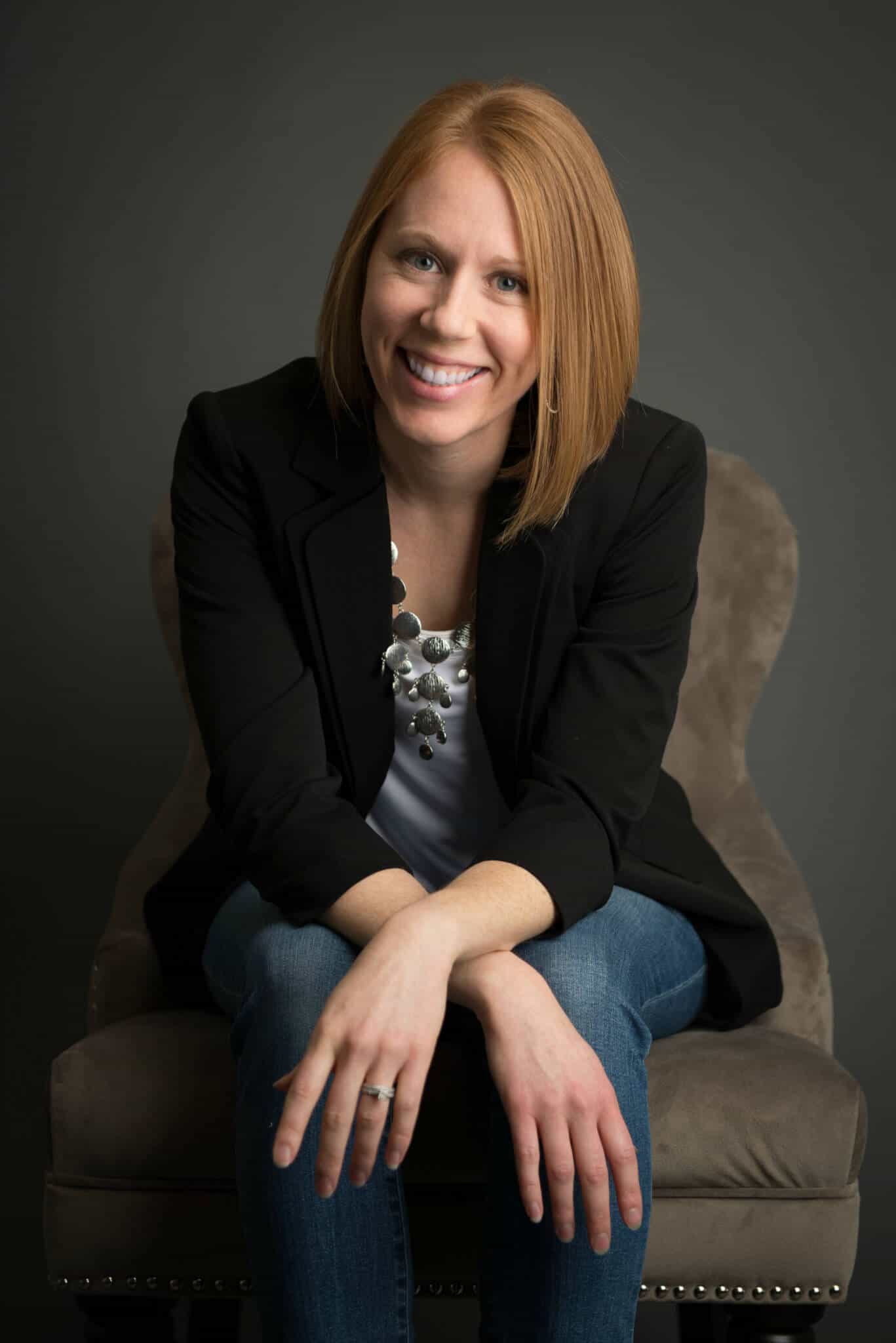 I'm a statistical freak of nature. I have red hair, blue eyes, and I'm left-handed.
Leslie Knope (fictional character) and Michelle Obama (real-life badass) inspire me.
I tend to talk (and write) in movie quotes and song lyrics.
On the weekends, you'll find me in a baseball hat exploring nature with my family.
I was born and raised in Nebraska (Go Huskers!) but now call Kansas City home (Go Royals!)
I'm always up for a dance party and find it physically impossible to sit still when I hear a good song.
The 4th of July is my favorite holiday. Seriously. It's the greatest!
I have an awesome coach and business partner…
Like most successful online business owners, I don't manage my business on my own. But, unlike other 7-figure business owners, I don't have a huge team of employees.
I'm lucky enough to have my husband, Trevor, as my business partner!
Trevor is the yin to my yang. The peanut butter to my jelly. The DJ of my dance party.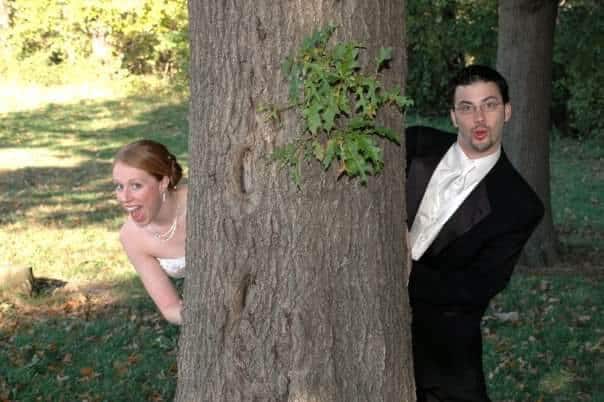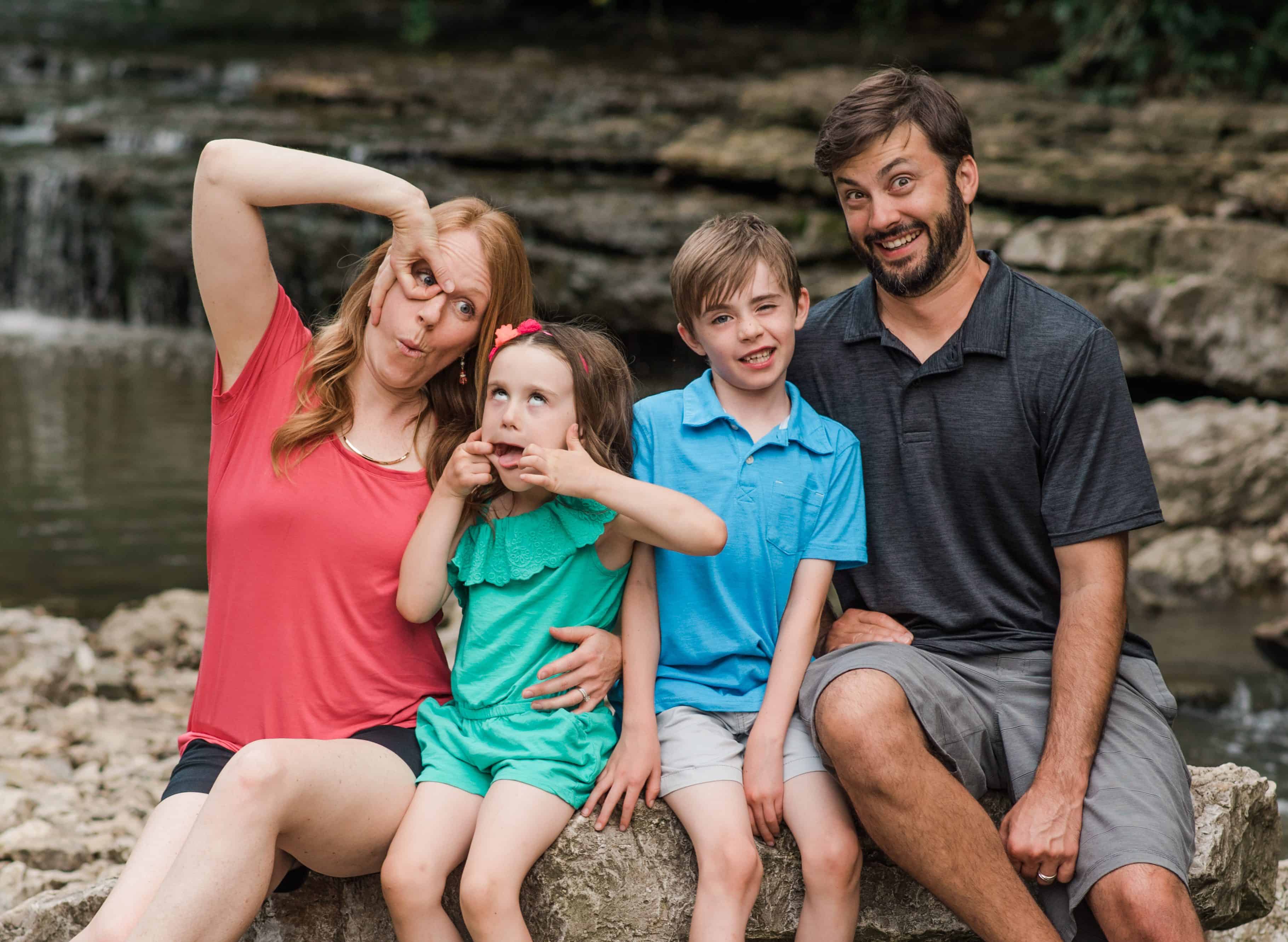 This is us on our wedding day back in 2007. Just two young goofballs in love.
More than 10 years later we're still just two goofballs in love.
We've been blessed abundantly and have added two more gorgeous goofballs to our dance party.
Those adorable little munchkins inspire me to create a life worth living. I want to teach them the value of hard work, but I also want to teach them the importance of balance.