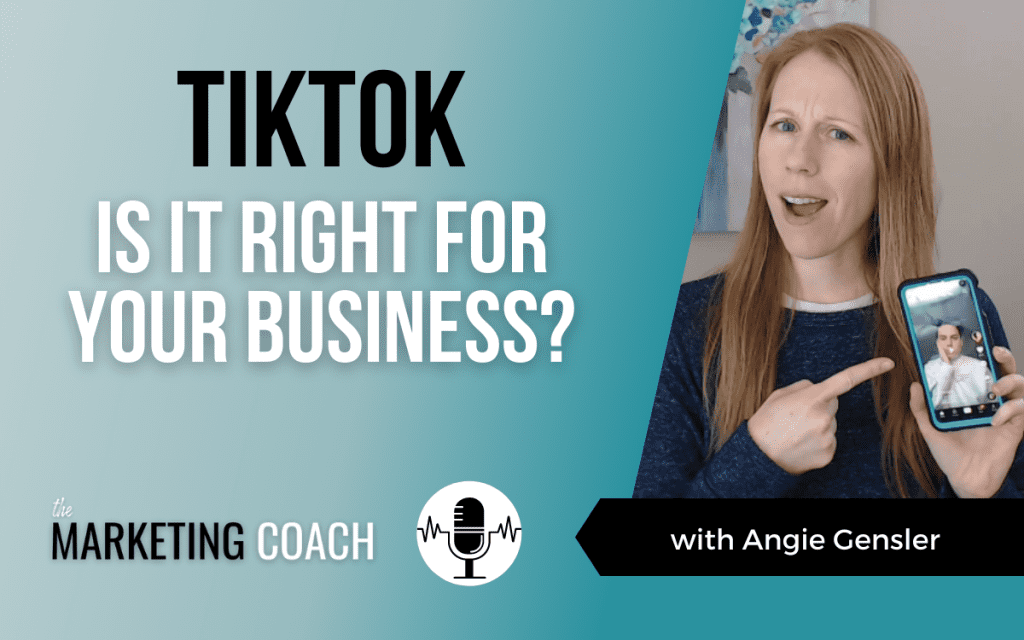 Welcome to The Marketing Coach podcast!
I created this podcast for small business owners, entrepreneurs, and marketers looking to get more traffic, leads, and sales without the hustle or headache.
This episode was recorded LIVE on YouTube. To participate in a live recording of a future episode be sure to subscribe to my YouTube channel.
This is the fifth episode in my social media series designed to help you make the most of social media marketing for your business and it will help you determine if TikTok is the right platform for your business.
Inside This Episode You'll Learn
How to discover if your ideal customer is active on TikTok – is it really just for teens?
The distinct content style of TikTok and how to make it work with your style.
Three unique strengths TikTok offers marketers and business owners.
How to get started on TikTok and leverage the platform to grow your audience.
This is the fifth episode in my social media marketing series. The next episode will dive deeper into Pinterest Marketing for small business owners.
Resource Mentioned in The Episode
Follow The Marketing Coach Podcast
Leave a Review
If you liked this episode, please support the show and leave an honest rating or review on Apple Podcasts or your favorite podcast app.