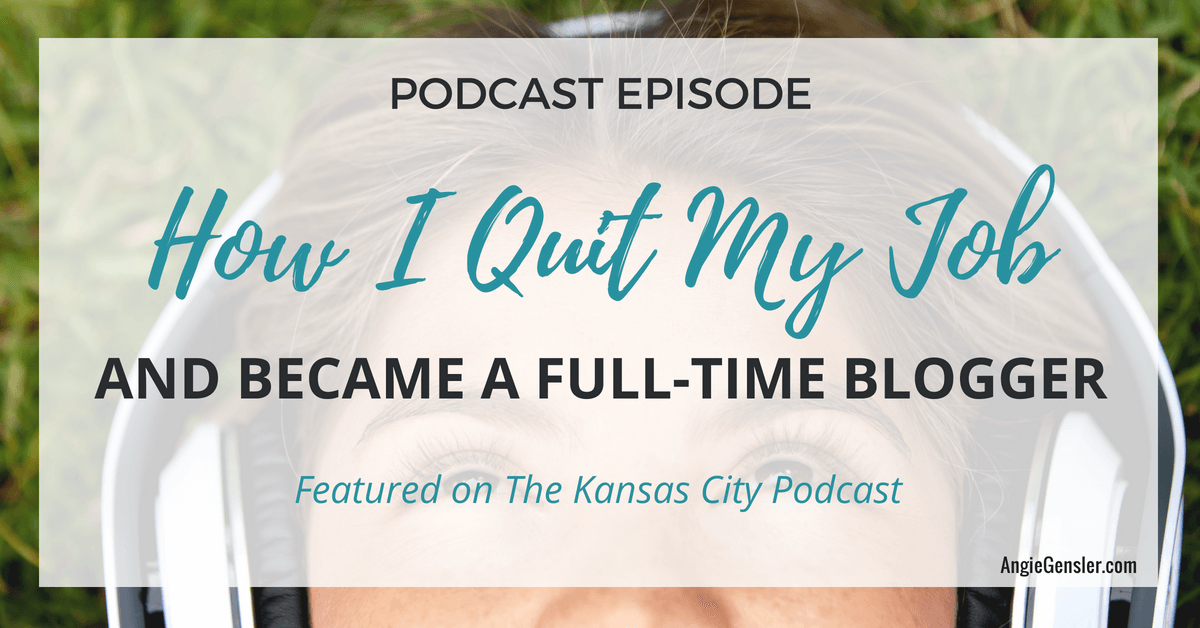 Last week I got to sit down with Cole Lindbergh, the host of The Kansas City Podcast.
Things get real honest as I share my story about taking life into my own hands and grabbing the bull by the balls.
You'll hear all the ups and downs leading up to my decision to leave my high-paying corporate job and head out on my own as a blogger and online business consultant.
Plus, the KC Quiz, some blogging tips, and a life-altering night in New York City.
In the episode, I mention that most of my traffic comes from Pinterest.
You can learn my top 3 Pinterest traffic strategies in my free Traffic Masterclass.
Click here to learn more about the Masterclass and to secure your seat.
You can listen to the entire podcast right here. Just click the "play" button below. You can also download the episode and save it for later!
(If you don't see a play button make sure you enable Adobe flash.)
Click here
for the show notes for this podcast episode.