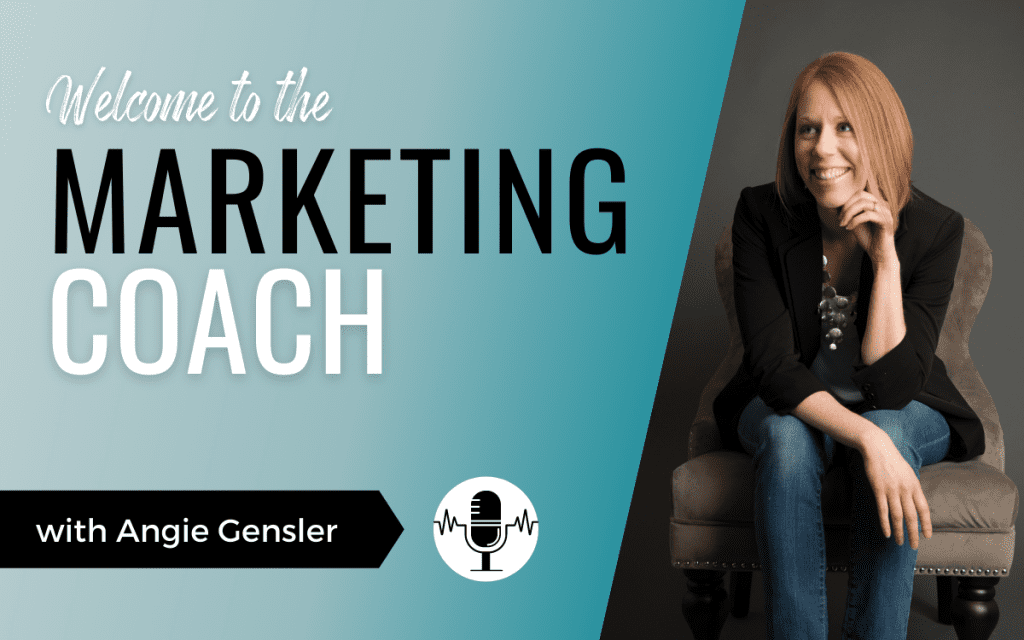 Welcome to The Marketing Coach podcast!
I created this podcast for small business owners, entrepreneurs, and marketers looking to get more traffic, leads, and sales without the hustle or headache.
Listen to this first episode to learn why I started this podcast and what you can expect from each episode!
Inside This Episode You'll Learn
My journey from quitting my 6-figure marketing job to building a 7-figure online business
Why the hustle culture is total BS and the choice I made to build to my business without hustle or headache
The mantra I use to stay committed, take action in the face of fear, and hit my goals
What you can expect from each episode of The Marketing Coach podcast
Why the podcast episodes will be recorded LIVE on YouTube
Follow The Marketing Coach Podcast
Leave a Review
If you liked this episode, please support the show and leave an honest rating or review on Apple Podcasts or your favorite podcast app.