Is your social media marketing strategy hurting or helping your business?
When it comes to social media marketing, many entrepreneurs and marketers have developed their strategies based on advice that's either outdated or doesn't apply to small businesses.
What's worse, many small business owners are overwhelmed and unable to keep up with all the advice available for engaging on social media.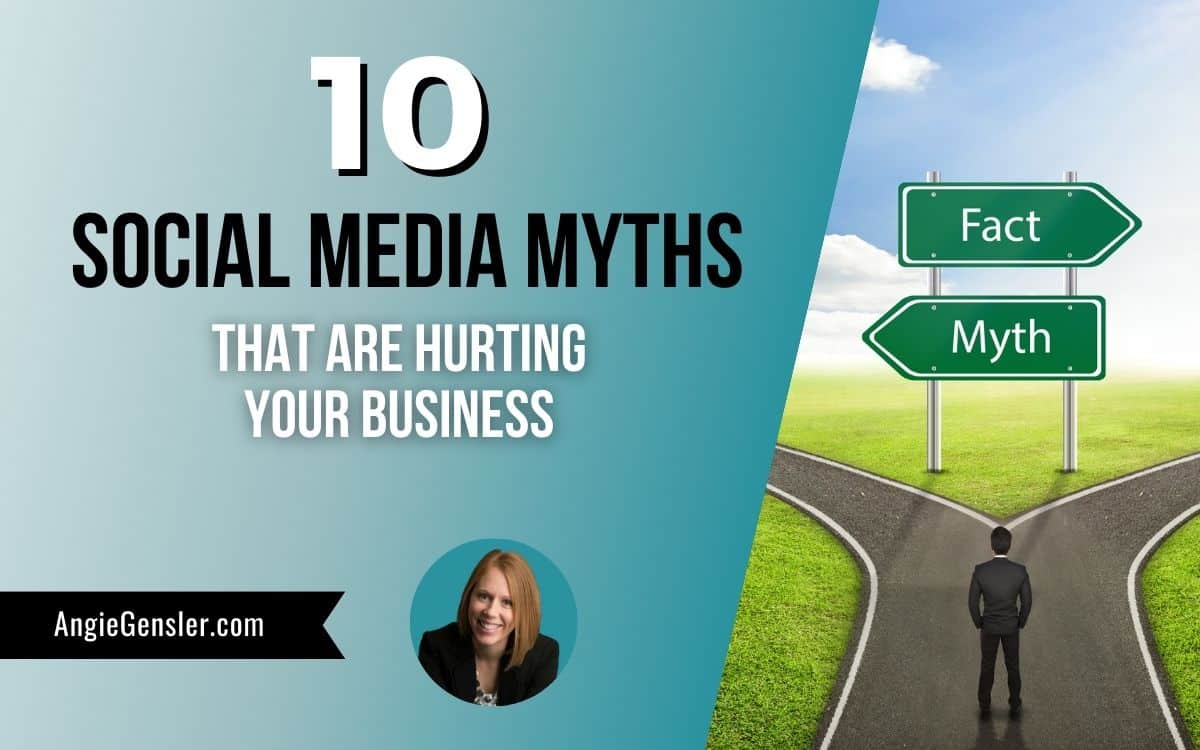 Below are ten myths about social media marketing that, if believed, could cripple your results.
Believing these myths can seriously hurt your business because they can lead you to make decisions about your social media strategy that are based on inaccurate information.
These incorrect strategies may result in a lack of engagement with potential customers, missed opportunities for connecting with influential people in your industry, and time wasted on activities that don't produce tangible results.
Even worse, many of these myths scare business owners away from social media altogether, and as a result, they end up not posting anything at all, causing them to miss out on the benefits of social media marketing.
Each myth listed below is accompanied by the truth you need to know instead and how to apply it to your social media strategy.
By understanding the truth behind these myths and applying valid strategies instead, you stand a much better chance at achieving success in your social media marketing endeavors.
Myth #1: Social media is free.
Many business owners spend a significant amount of time and energy promoting their business on social media because they view it as free advertising.
This is a big mistake that results in overwhelm and disappointment.
I've witnessed far too many business owners invest all of their time in social media marketing only to be left empty-handed on the other side.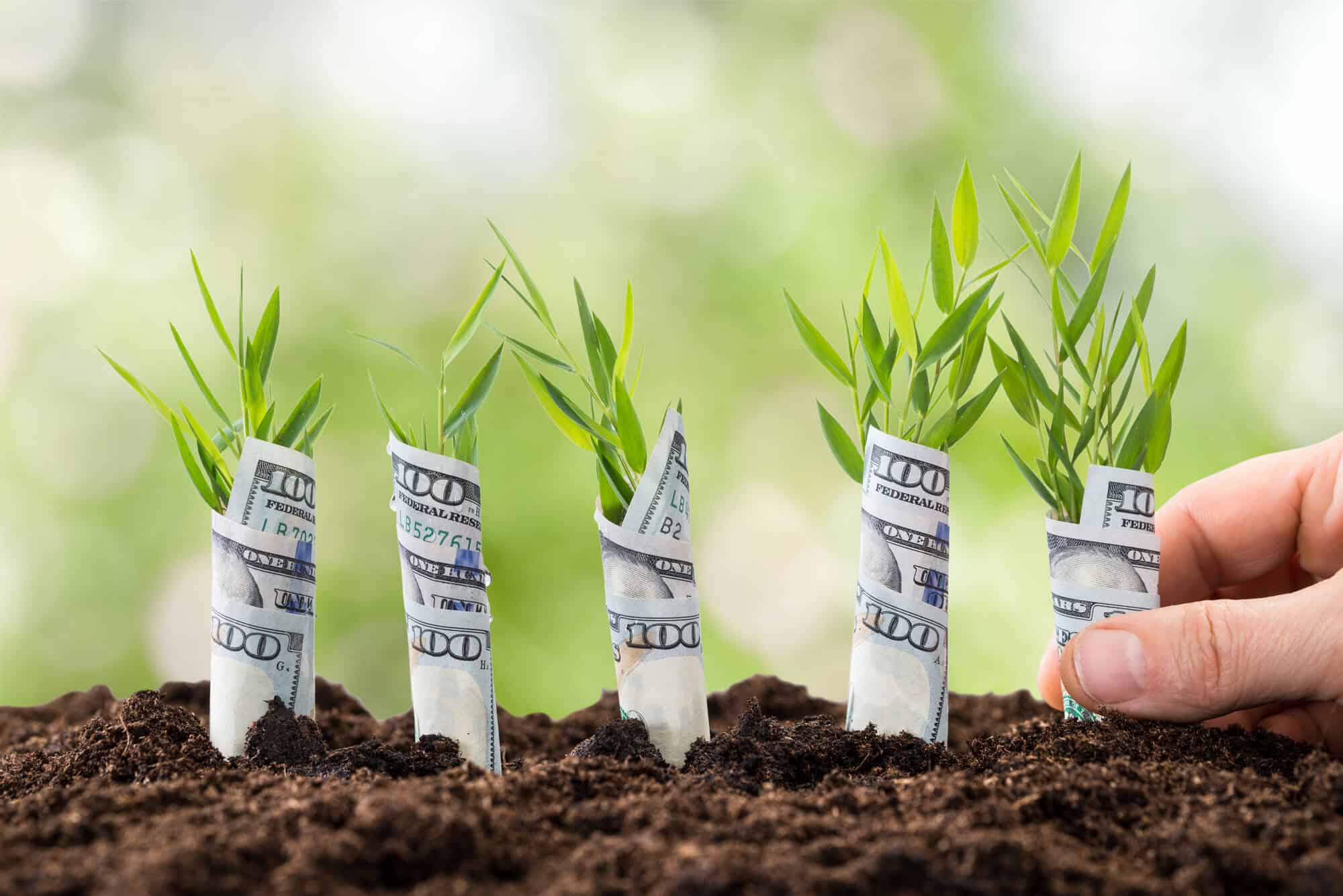 The Truth: Social media costs a lot of time.
An organic post on LinkedIn or Instagram won't make a large dent in your bank account, but it will consume a lot of time.
When deciding how much time to spend on social media marketing, it's important to evaluate what your time is worth.
For example, if you're a freelancer charging $100 an hour for your work, each hour you spend on social media will cost you $100.
Once you know the value of your time, you'll be able to analyze if your social media activity is a valuable use of your time.
You'll also be able to make strategic investment decisions such as joining the Social Media Content Club or outsourcing the work to a social media management agency.
Myth #2: You must be on every social media platform.
Trying to manage and grow accounts on five different social media platforms is not only exhausting, but it's also nearly impossible to experience results with your focus diluted across multiple platforms.
As an entrepreneur, it's in your DNA to see opportunities all around you.
When you hear another entrepreneur is killing it on Instagram or YouTube, you naturally think you need to be on that platform as well.
Or worse, some social media expert told you that you have to be on every platform. This particular advice really gets under my skin.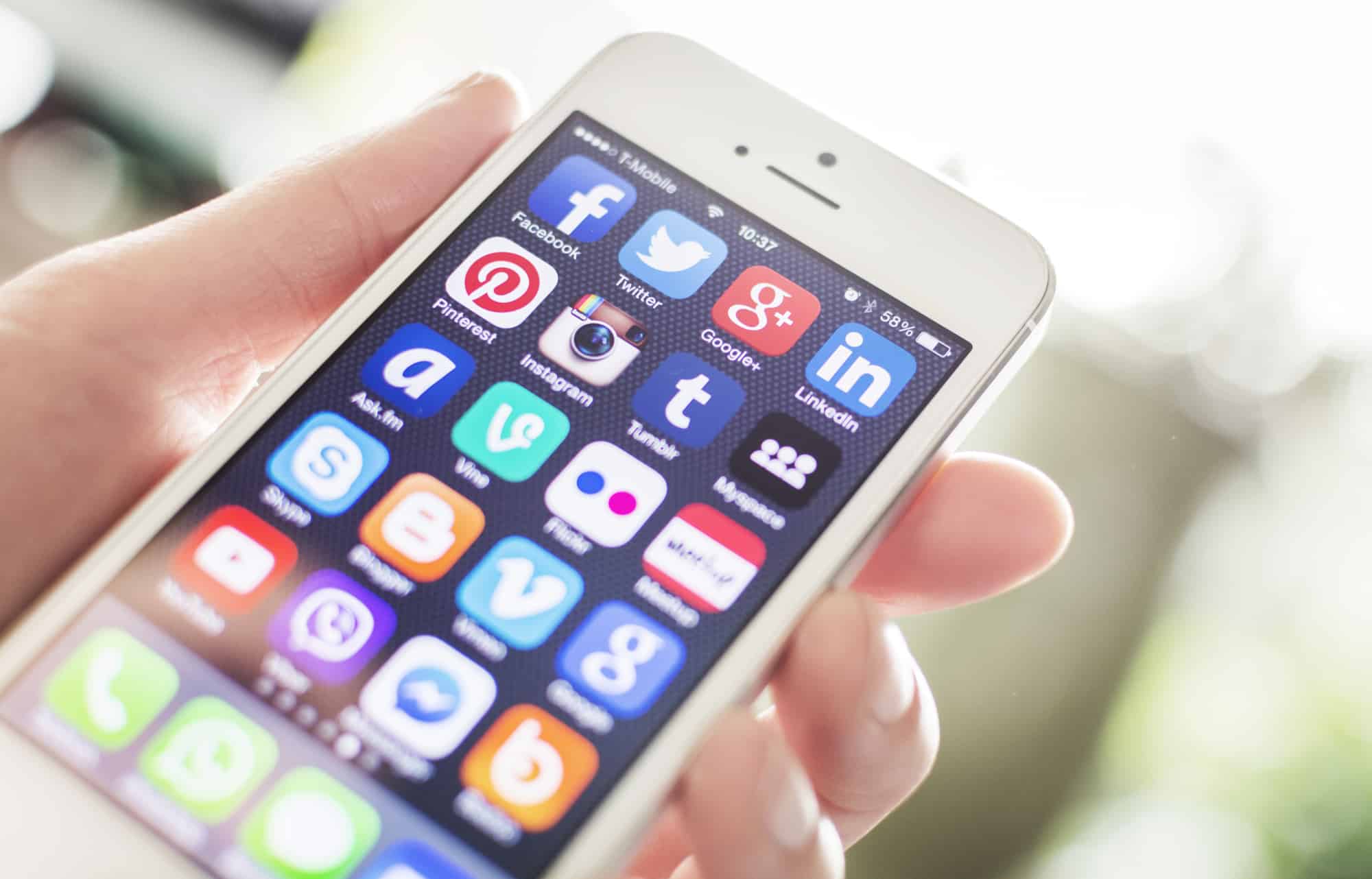 The Truth: You only need to be where your ideal customer hangs out.
When assessing which social media platforms to use for your business, it's important to make the decision based on your ideal customer and which platform they engage with most often.
To help with this, build out a detailed buyer persona that outlines the demographics, buyer behaviors, challenges, and goals of your ideal customer.
Your buyer persona will help you identify which social media platform your ideal customer hangs out on as well as where they go to get information about your type of business.
I talk more about how to create a buyer persona in the video below.
Myth #3: You have to post different content on each channel.
The notion that you need to post different content on each channel is one of the most damaging myths for small business owners.
It is especially overwhelming as a small business owner who already lacks time to create unique content for just one channel—let alone several.
As a small business, you need to be strategic about how you spend your time and make sure you're investing in activities that will produce the biggest ROI for your business.
A unique post on each social media channel will NOT deliver a good ROI. This scenario is simply unrealistic and unachievable.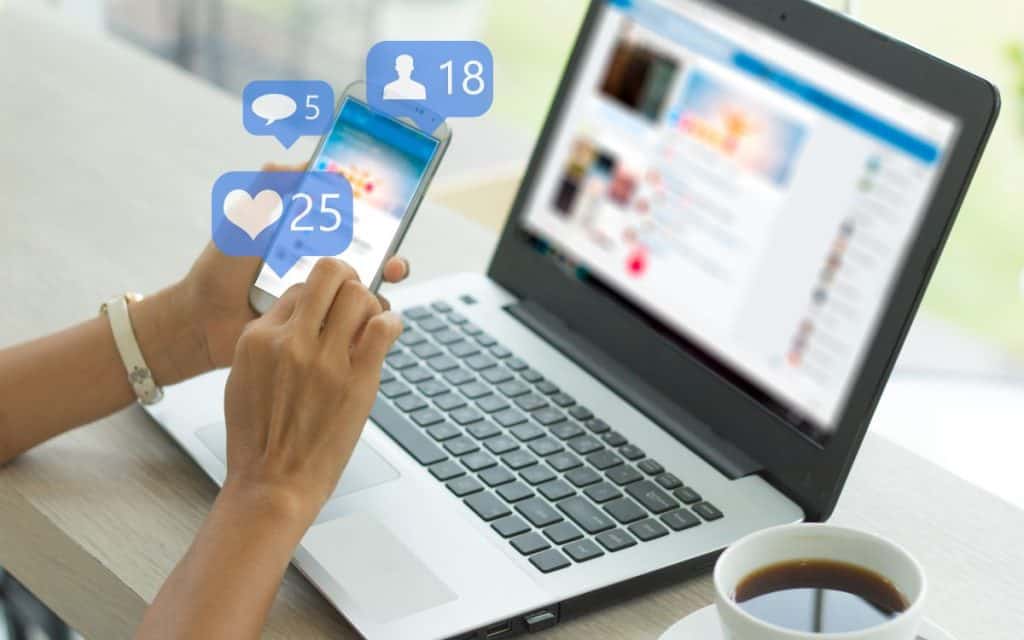 The Truth: Cross-posting your content is smart marketing.
Cross-posting content is a smart marketing strategy for businesses of all sizes.
It ensures that customers who may not be active on every single platform are still exposed to your content.
It's unreasonable to expect businesses, both large and small, to create completely unique content for multiple platforms when their customers are unlikely to be interacting with all of them.
Instead, focus on creating content with one platform in mind and then use social media scheduling tools to cross-post the content to other channels.
This way, you can reach more potential customers without having to create unique content for every platform.
Scheduling tools make it easier to post and spread your message at once, helping you maximize your reach and engagement.
For help finding the best scheduling tool for your business, read: Best Social Media Scheduling Tools for Small Business Owners.
Myth #4: Social networks are broadcast channels.
The number one mistake I see many businesses make on social media is to use their social media platforms as broadcast channels.
They create post after post all about their company. They share every press release and every product update and exhaust every promotion.
Please don't make this mistake.
Social media is not the place to continuously brag about yourself or your business.
Unless you're Apple, your followers do not care about your latest press release or new product update.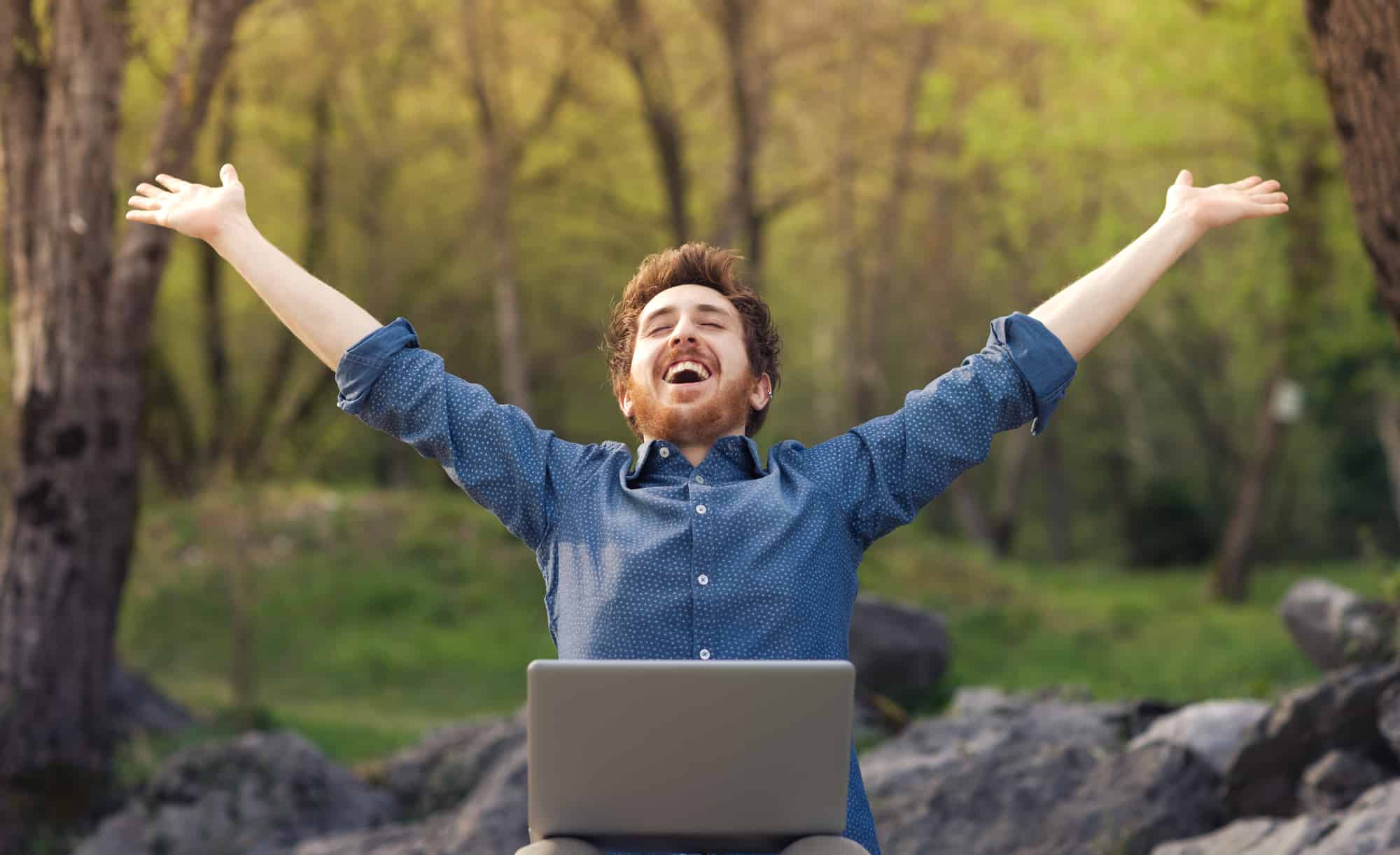 The Truth: Social networks are interactive channels.
The content you post on social media should be less about you and your business and more about your ideal customer.
Share content that provides value to your audience and entices them to engage with your posts.
The best way to increase engagement on social media is to ask questions. Oftentimes a simple question like "coffee or tea?" will spark a debate and generate hundreds of comments.
For a comprehensive list of questions perfect for social media, read 65 Social Media Questions to Increase Engagement.
Myth #5: You have to post multiple times a day.
This is one of the most widespread myths about social media marketing and one of the most detrimental.
As a small business owner, it's nearly impossible to post 3 – 5 times a day on social media, and many business owners sacrifice their health or the health of their business in an attempt to abide by this myth.
Every time I contradict this popular advice, I'm inevitably attacked by an angry (and very stressed out) entrepreneur or marketer.
Before you freak out, stop and analyze your social media activity.
Is it producing a positive ROI against the time you've invested?
Could you spend your time on other activities that will have a bigger impact on the bottom line?
Can you invest in tools, software, or people to free up more of your valuable time?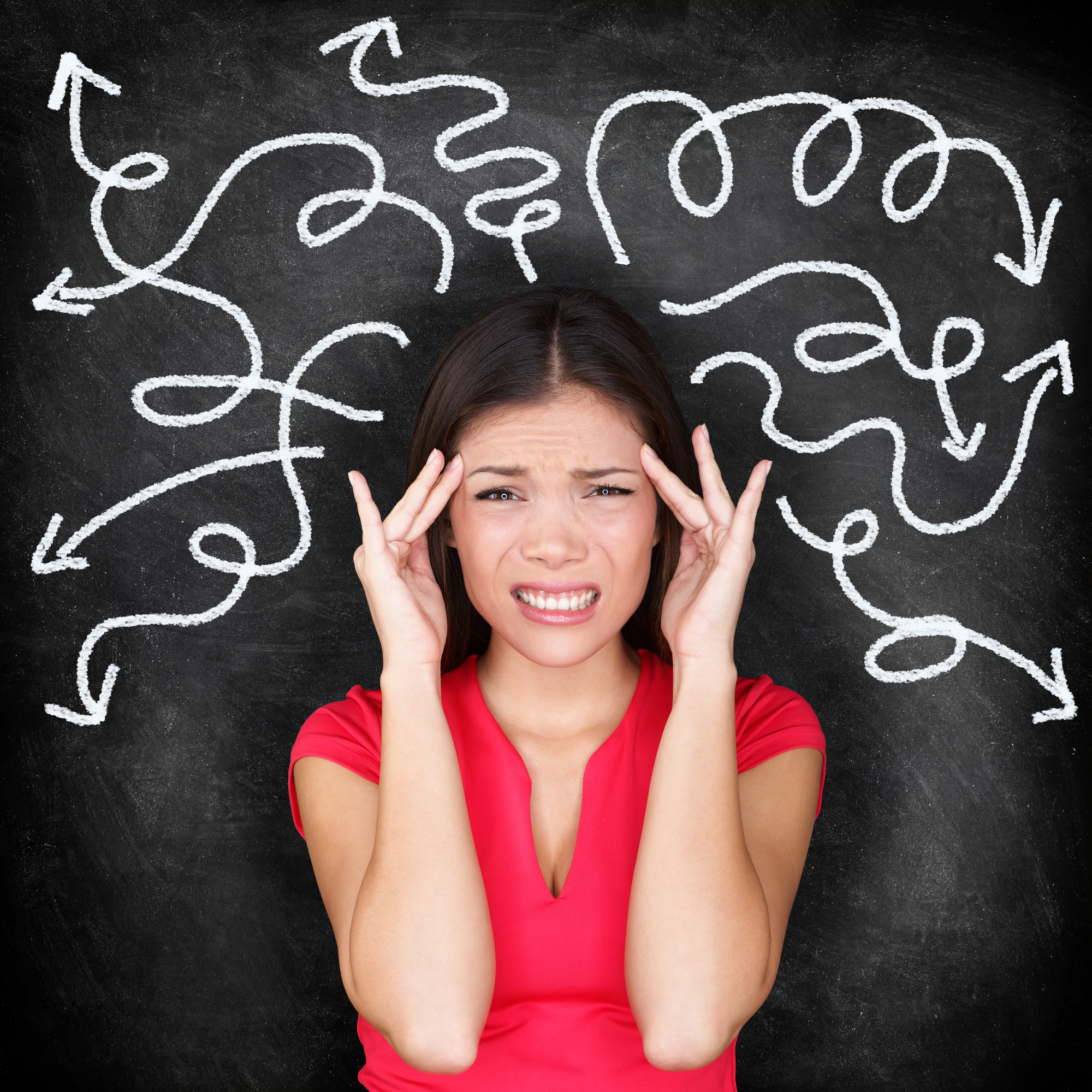 The Truth: You need to post consistently.
True results on social media come from posting consistently, regardless of the number of posts per day.
Stop worrying about posting multiple times per day and instead identify a frequency that is sustainable to maintain long term.
This may mean you're only posting a few times a week on social media, which is plenty to produce results as long as you're consistent.
Maintaining consistency is much easier said than done, so for some additional help, check out the Social Media Content Club.
Here's what Club members are saying:
"I absolutely LOVE it. It's helped me to stay on top of my social media without getting overwhelmed because it's soooo easy to use! My engagement has also increased, just love having options for each day." -Clariska
"Didn't just save me time, but saved me mental strain and the sense of social media overwhelm was ZERO!!" -Jecara
"I'm SO IMPRESSED!!! Two months of posts done in about an hour with NO STRESS. I'm almost always disappointed in these types of things, but this one is worth every penny." -Beth
You can learn more about the Social Media Content Club and start your free 7-day trial at angiegensler.com/contentclub.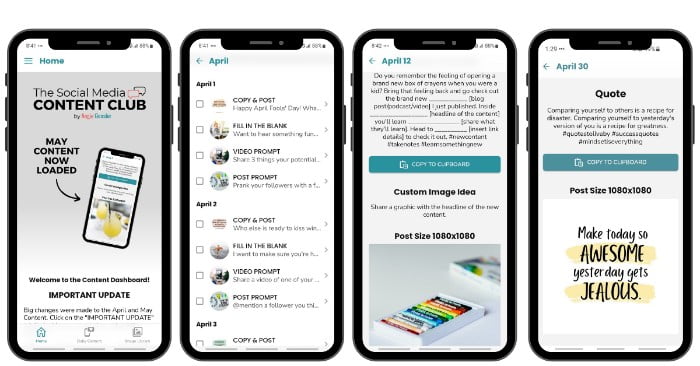 Myth #6 – Your images have to be perfect
Many small business owners think that in order to be successful on social media, they must post perfectly-crafted images like the ones they see influencers and large brands posting.
But comparing yourself to others is a huge mistake because it can be toxic and kill your business before it even gets off the ground.
Plus, other people's goals and ideal customers are probably different from yours, which means your marketing strategies should be different as well.
The good news is that perfectionism is not actually necessary for success on social media.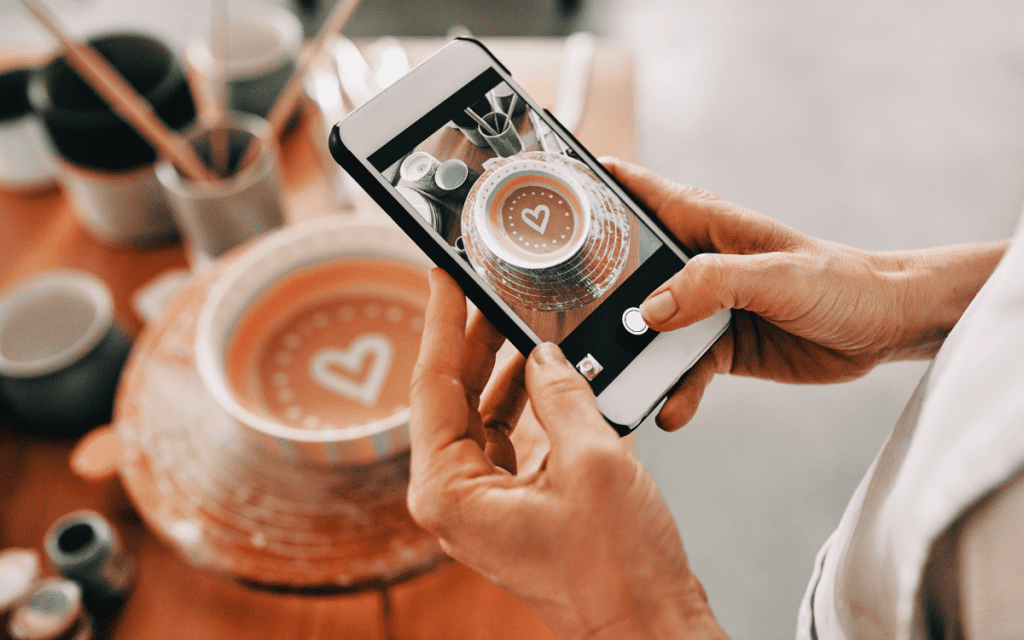 The truth – Your images should be authentic
For small business owners, an authentic and relatable approach to social media can prove more effective in creating meaningful connections with customers.
Images don't need to be perfect or overly polished.
Rather than striving for perfection, emphasize authenticity, credibility, and the unique aspects of your business in order to strengthen trust and loyalty among followers.
While perfection isn't necessary, keep in mind that doesn't mean you get a free pass to produce bad photos and videos.
It's important to invest in quality lighting, audio, and video tools, but don't worry, you don't have to spend thousands of dollars.
Affordable options such as your smartphone, a $20 ring light, a $50 microphone, and a $50 webcam can produce high-quality audio and video without breaking the bank.
Myth #7 – You must have a cohesive aesthetic
Cohesive aesthetic is a term used to describe a visually unified look that is achieved through the consistent use of colors, textures, and other elements.
Many people who teach social media marketing will tell you that you must have a cohesive aesthetic, particularly on Instagram, meaning that every image and graphic you post must have a similar look and feel.
Some people take this advice to the extreme and spend an exorbitant amount of time finding the right backdrops, clothing, and accessories to stage photos that fit their aesthetic.
While this approach may work for some brands, such as models, influencers, magazines, or photographers, it is not realistic nor necessary for every brand and business.
As a small business owner, there is a huge list of things you could be doing with your time that will likely produce a higher ROI than making sure every photo and graphic you post fits your aesthetic.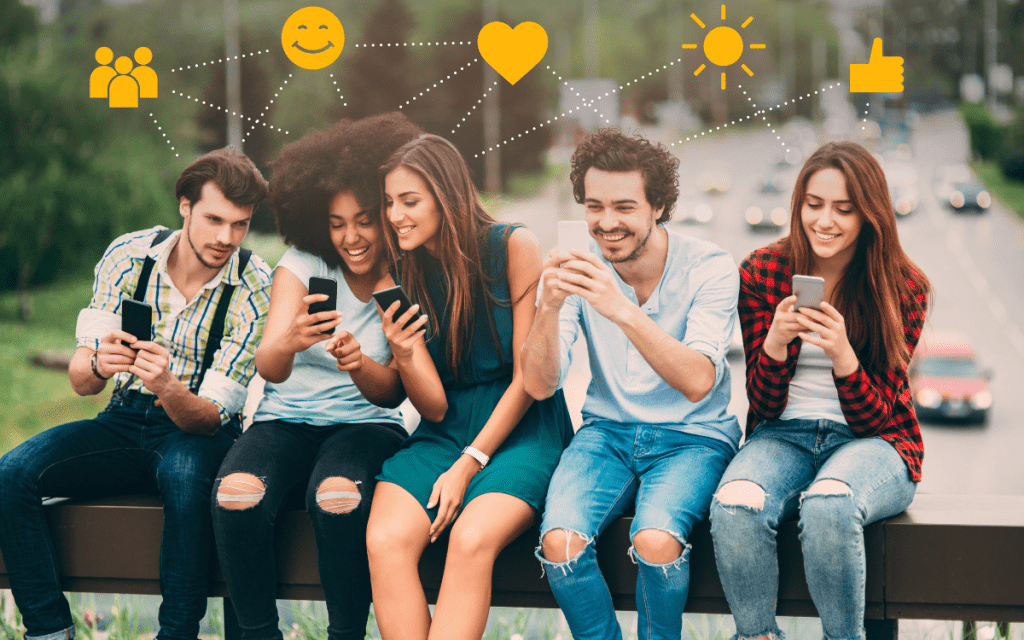 The truth – Honor your brand standards
The truth of this myth is that it's unrealistic to expect a small business owner or solo marketer to create a cohesive aesthetic.
Moreover, it isn't necessary for brands that are not highly visual in nature.
Instead of worrying about creating visuals with the same color scheme and look, focus on honoring your brand standards.
For example, custom graphics should be created in your brand's colors, and a logo should be included.
Those who are part of my Social Media Content Club get 180 new images each month that all have a similar look and feel and include the same five accent colors throughout. Although cohesion is present, it isn't overwhelming. It simply provides a branded, clean look.
With this approach, businesses can create an effective, branded look without going overboard.
Myth #8 – Share lots of portraits and selfies
If you're anything like me, the idea of taking and sharing lots of selfies on the internet makes you feel uncomfortable.
That doesn't mean there's anything wrong with it, so if you are comfortable taking and sharing selfies, then by all means, go for it.
But if you're like me and you don't want your feed full of photos of yourself, I have good news for you.
There are other ways to post great content on social media without having to rely solely on pictures of yourself.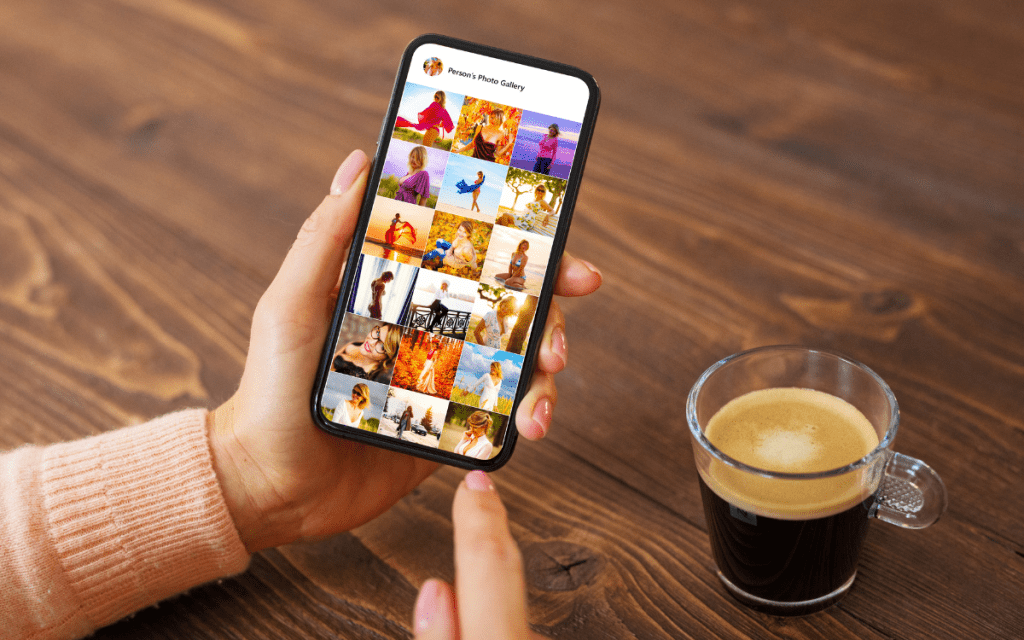 The truth – Images without people get great results
You don't have to only share pictures of yourself if you want great results on social media!
In fact, some of the most popular channels out there aren't even people-centric- they're full of food, nature shots, products, and other visuals.
Simple Green Smoothies is an excellent example of how images without people can also get great results!
They are a wildly popular food blog with over 350,000 followers on Instagram, and their feed features very few images with people.
So don't feel like you have to only share pictures of yourself if you want your account to be successful.
Share what feels authentic and comfortable for you and your brand.
Myth #9 – Scheduling tools hurt post performance
Experts have falsely spread the myth that the algorithm on social media platforms doesn't like content posted with third-party tools.
Sadly, marketers and small business owners have believed this myth and eschewed time-saving tools in favor of manually posting content to social media.
Luckily, research conducted by a leading social media scheduling tool, Buffer, has debunked the myth that social platforms penalize posts published via third-party tools.
They conducted an in-depth experiment to test out this theory, publishing posts using multiple different tools, including their own as well as natively. And guess what?
There was no difference between using third-party tools and publishing natively!
In fact, the posts from third-party tools got a slightly higher reach on Facebook and LinkedIn.
This research is fantastic news for busy marketers and business owners.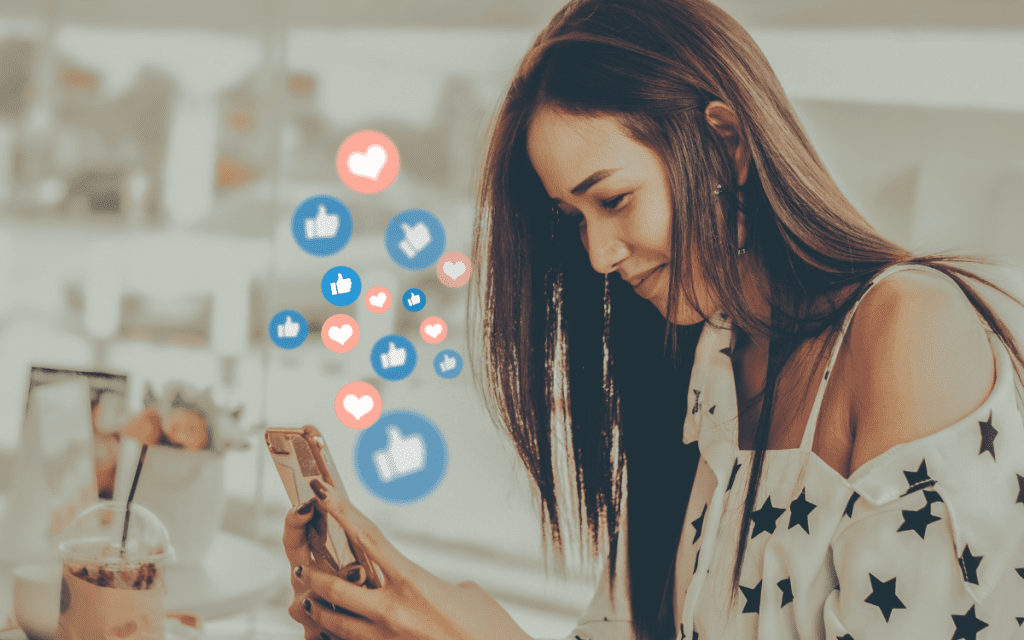 The truth – Scheduling tools save time and sanity
Luckily, the truth is that using a third-party scheduling tool won't hurt your post performance.
A scheduling tool will simply save you time and sanity.
There are lots of incredible scheduling tools on the market ranging from free tools to very expensive tools that cost hundreds of dollars a month.
For help finding the best scheduling tool for your business, read: Best Social Media Scheduling Tools for Small Business Owners.
For most small businesses, a mid-range tool that costs about $20 a month is all you need to schedule your content in advance.
Myth #10 – You must create videos to get results
With the rise of TikTok and Instagram Reels, many business owners and marketers assume the only way to get results on social media is to create and share videos.
While video content can be incredibly helpful in boosting engagement, it isn't the only way to engage with your audience.
So don't think you have to create videos to get results on social media.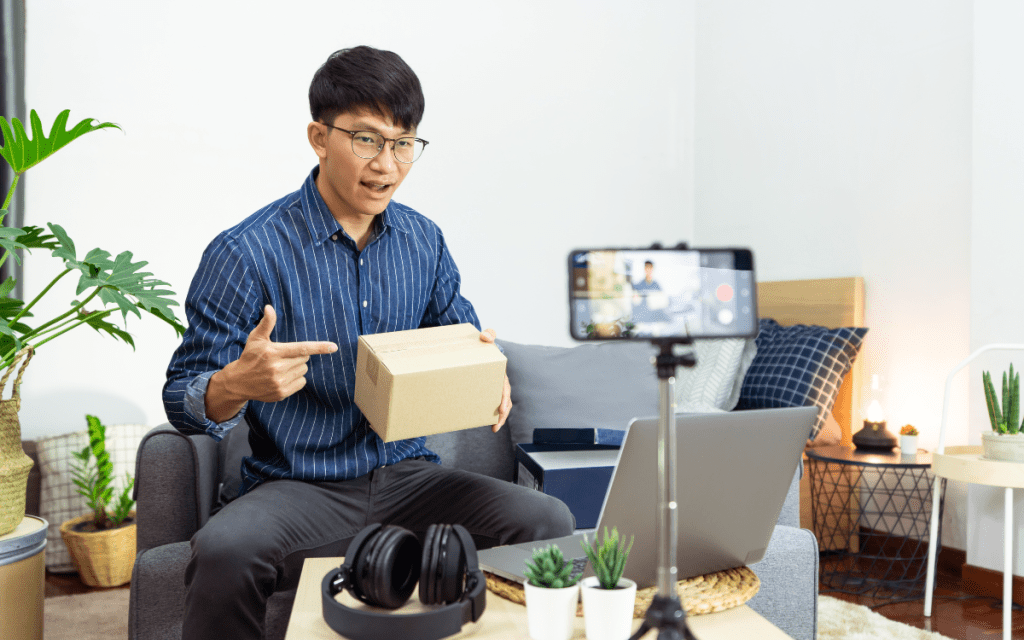 The truth – The content you enjoy creating gets results
The truth is that the content you're most comfortable creating is what produces results on social media.
If you find yourself drawn to making videos, then go for it – there's a good chance you'll get great engagement from your audience with this type of content.
But if video creation isn't something that comes naturally to you, don't feel like you have to force it – you can still get amazing results on social media with other types of content.
For example, if writing is your strong suit, then create text-heavy captions or web stories that showcase your unique voice and perspective.
If photography or graphic design comes easily to you, then share images and infographics that help tell a story.
The key is to focus on creating content that you're passionate about, and your audience will respond!
Conclusion
It's important to remember that social media marketing is a long-term strategy. Your goal shouldn't be to go viral or get thousands of "likes" on a post.
Instead, focus on consistently creating valuable content for your ideal customer.
The value you provide will build connections, strengthen relationships, and produce ongoing results for your business.
If you would like to create social media content 10x faster with zero overwhelm, then start your free 7-day of the Social Media Content Club.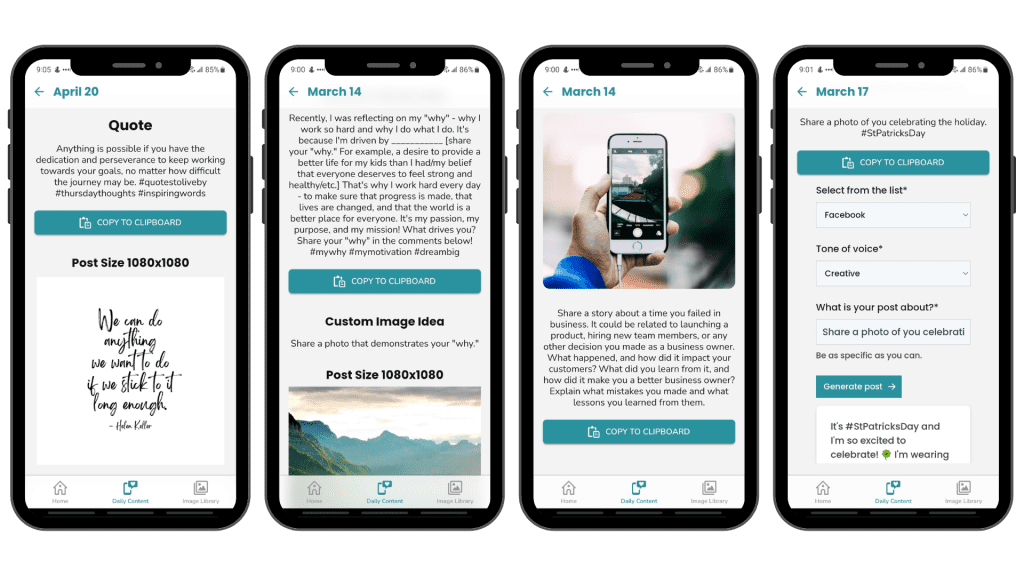 With four types of daily content done for you, a library of images, and an AI Post Generator, you'll never have to stress about what to post on social media again. Click here to learn more and start your free trial.
Infographic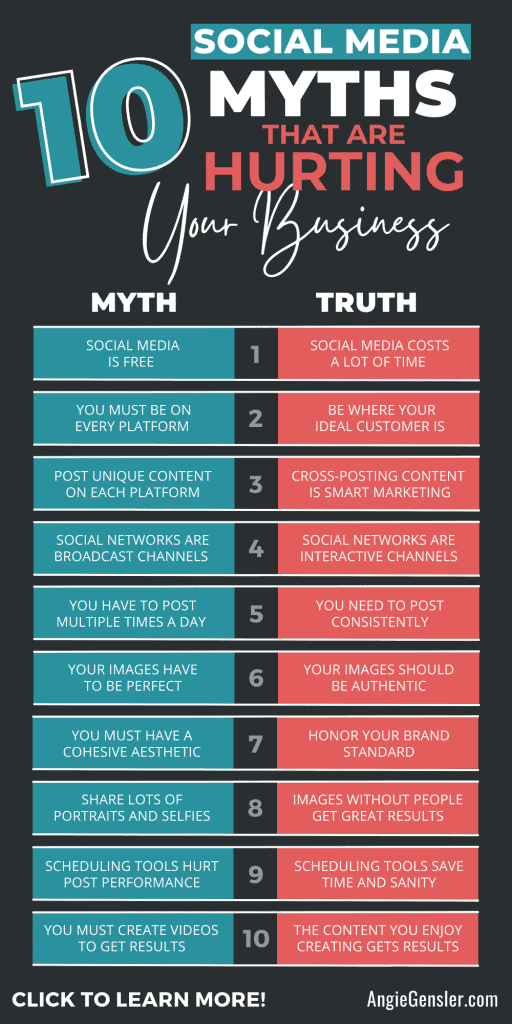 What did you find most helpful about this post? Comment below and let me know!
KEEP READING: