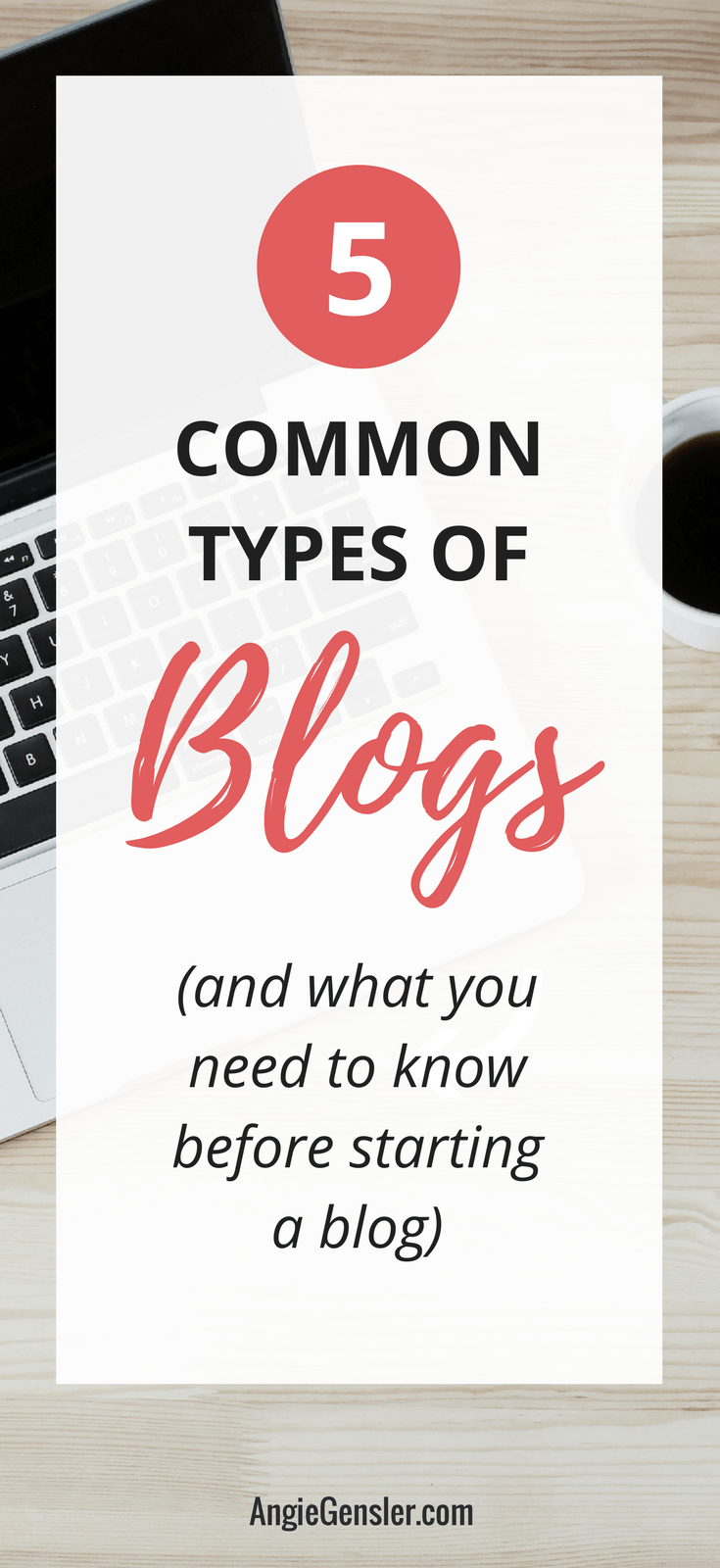 The question, 'What is a blog?' may seem funny to a pro-blogger but if you're new to the blogosphere……this is precisely the question to start your blogging journey.
We've all heard someone say, "I have a blog" or "I started a website."
But what exactly is a blog and is it the same as a website?
What's the Difference Between a Blog and a Website?
To help you understand what a blog is, let's first address the difference between a blog and a website.
A blog is a website.
There are tons of websites littered around the internet today, but not all websites qualify as blogs.
Are you confused? Let me clarify…
A blog is focused on the regular creation and distribution of content.
Content posted on blogs is usually based on a specific topic or industry the blogger is passionate about.
A blog is regularly updated with new content, it's less formal than a traditional website, and readers can typically interact with the content by leaving comments.
The Huffington Post, Perez Hilton, and The Pioneer Woman are all examples of blogs.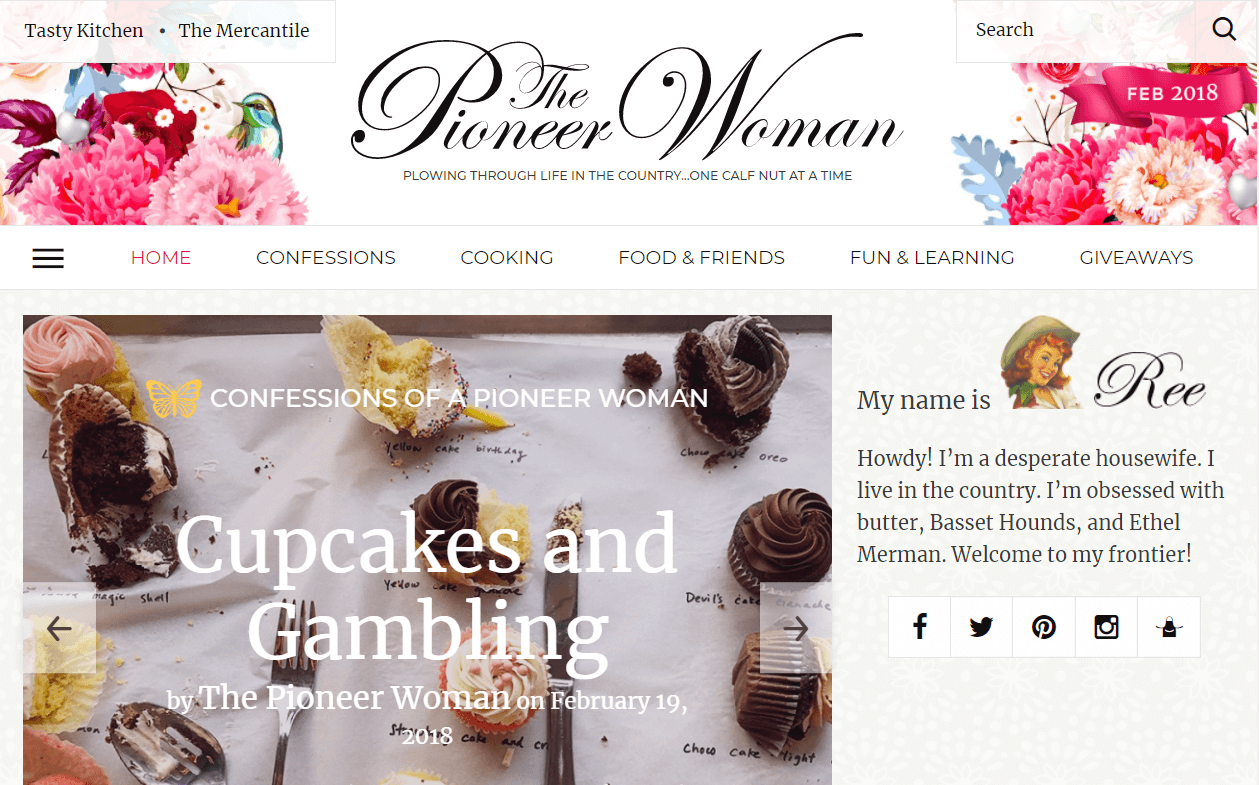 A website, on the other hand, is static.
It's focused on communicating a product or service and it's more formal.
Visitors cannot interact with the content.
Most businesses today have a website.
Plumbers, lawyers, dentists, landscapers, and business coaches all have a website.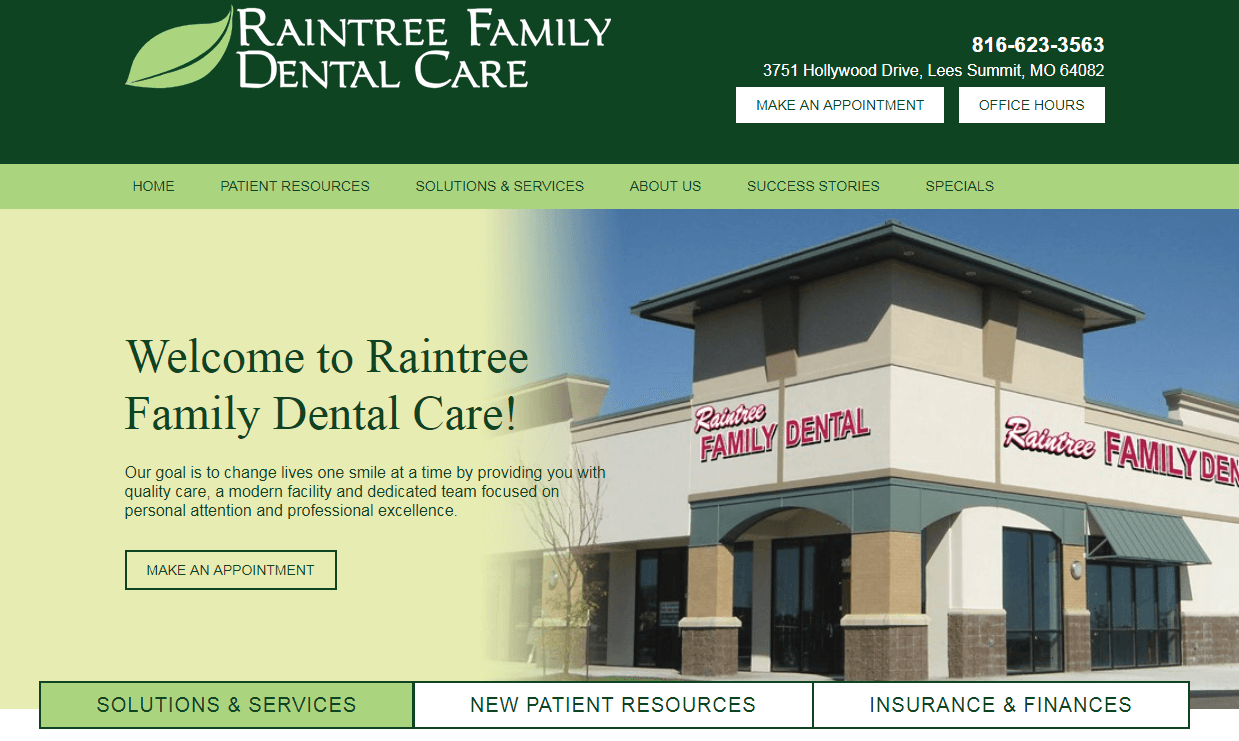 The primary goal of a website for most businesses is to provide contact information and address common questions and concerns.
Where things get a little tricky is when a website has a blog.
Many businesses have a website to sell their product or service and their website includes a blog where they post regular content related to their product or service.
For example, a landscaper with a website may decide to add a blog and start posting regular content that educates their ideal customer on landscape related topics.
That content will attract their ideal customer and generate leads for the business.
River Pools & Spas is a perfect example of a website with a blog.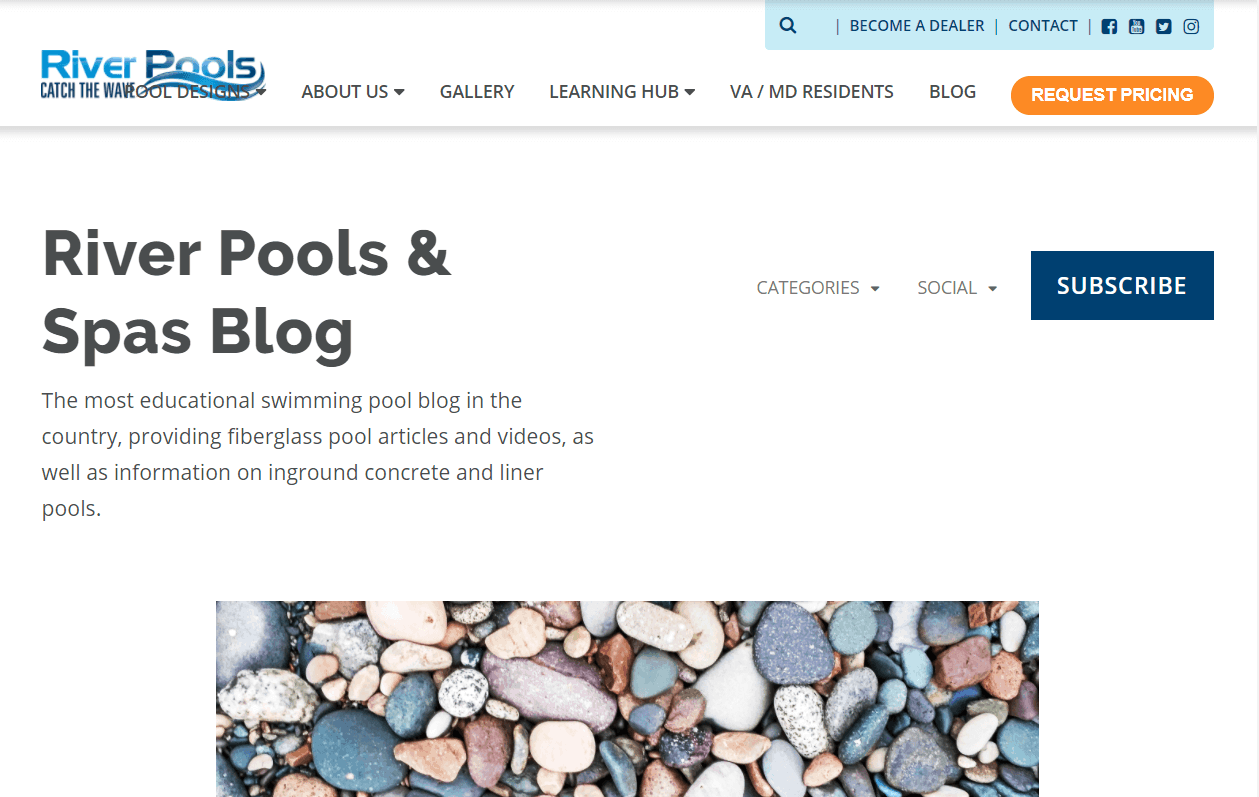 They added a blog to their website in an effort to generate more leads and they are now nationally recognized as the expert and authority on pools.
It's been a very lucrative marketing strategy for their business.
Blogging has now become such a successful way to generate online traffic that most businesses have a blog on their company website.
Businesses invest heavily in content creation and develop robust content strategies for building their blog content.
NEXT UP: 5 most common types of blogs…
Anyone can start a blog
Anyone can start a blog – even the least technically inclined. It doesn't matter if you're an individual, a small business or a professional organization.
A millennial or a baby boomer. A stay-at-home mom or a corporate executive.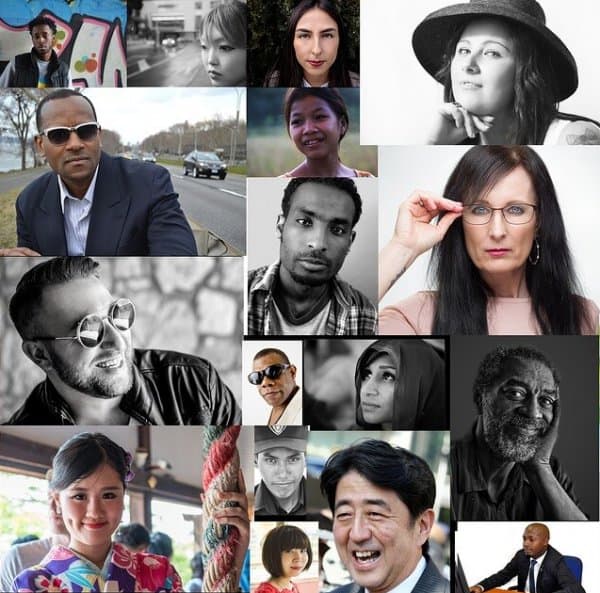 Nor does it matter what country you live in. Anyone with internet access can start a blog.
If you're thinking about starting a blog be sure to read: How to Start a Blog.
In that blog post, we walk you through step-by-step how to quickly and easily start your blog.
WHAT IS A BLOG?
The term 'blog' is vague these days.
When the word became mainstream it was used to refer to personal websites.
The name became synonymous with a journal or diary.
People would post updates about their lives, hobbies, passions and so on.
Fast forward to the present day.
The internet has expanded, and blogs now encompass so much more.
From writing about personal interests to promoting a product or service, and even reporting the news.
Take the Huffington Post as an example.
They are technically a blog although most consumers think of them as a major media conglomerate.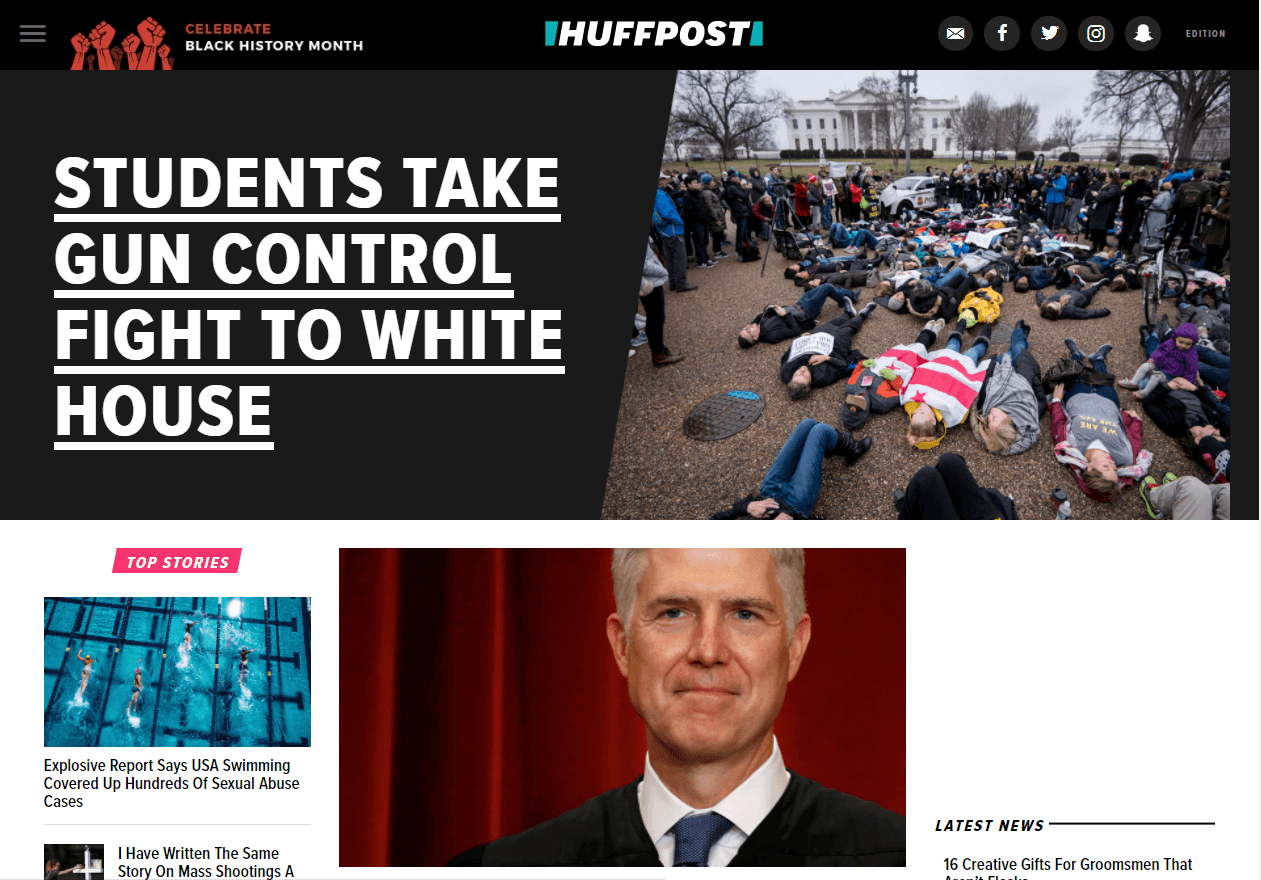 To answer this question and give you a deeper understanding of what a blog is I'm going to walk you through the 5 most common types of blogs, the various blogging platforms available, and the features of a quality blog.
5 COMMON TYPES OF BLOGS
A blog can publish content about anything.
But, to attract and retain readers, you need to share content that people find useful.
Which means your content must be valuable and actionable as well as exciting and engaging.
Because of the nature of blogging today, you must know the type of blog you want to build before you start.
This will help you take a more strategic approach when starting a blog – ensuring you select the best tools for the type of blog you want to create.
To help you identify the best type of blog for you, here are five of the most common types of blogs.
1. Personal Blog
As the name implies, a personal blog is about the person who runs the blog.
A personal blog is very different from the other types of blogs because it contains opinions and beliefs of the blogger.
Some of the oldest blogs on the internet are personal blogs.
Their owners started way before the internet became very popular.
They began by documenting their daily lives and experiences for others to read.
Usually, personal blogs are not set up to make money.
These bloggers use their blogging to find and connect with people who share the same opinions and beliefs as the blogger.
That doesn't mean that all personal blogs don't make money.
Contrary to that stance, plenty of private blogs are very profitable.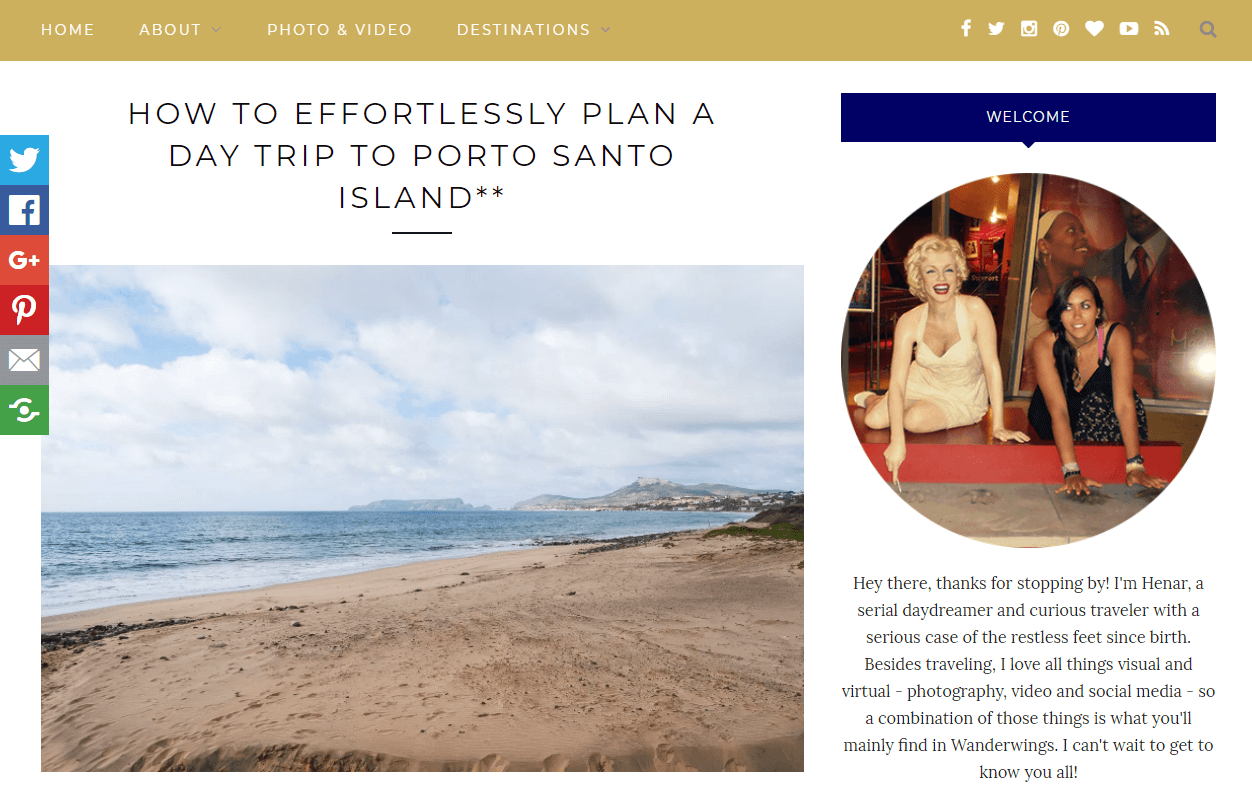 Personal blogs have enjoyed success due to the volume of followers that often visit their blogs.
Bloggers typically leverage this blog traffic to generate income through advertisements or affiliate links.
If your goal is to create a following and find people with similar interests, then your best bet is a personal blog.
A few examples of personal blogs are Wanderwings (show in the screenshot above), Girl with a Camera, and Fifty Coffees.
2. Business Blog
One of the best ways to demonstrate your knowledge and expertise is with a business blog.
A business blog contains content focused on an area of specialty to attract the attention of potential clients.
The business or blog owner makes money through the products and services they offer to the readers.
For example, to attract more readers and therefore clients, a dentist could post blog content on all aspects of dentistry.
Maintaining the blog over time solidifies the dentist's expertise while also attracting new clients to the practice.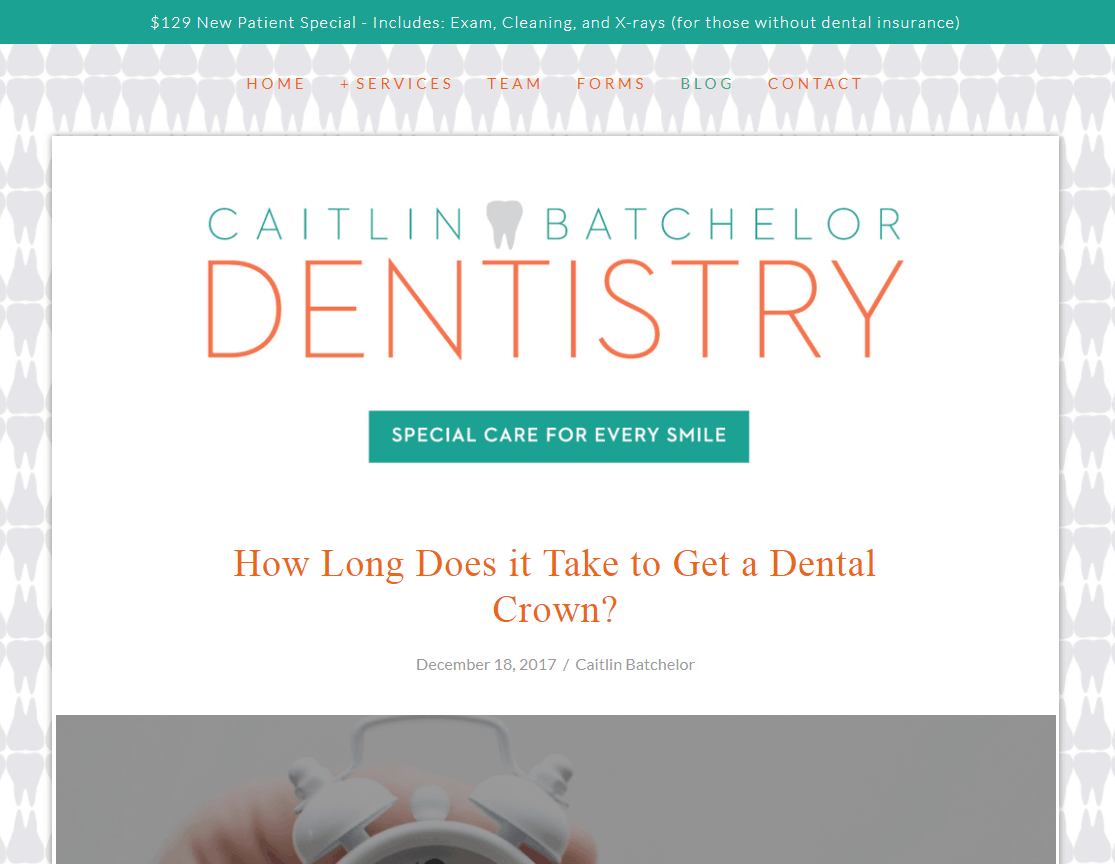 A business blog doesn't only serve to showcase skills to clients. It's also a great way to sell yourself as an expert to a potential employer.
This type of blog gives an edge to people seeking to switch jobs or get ahead in their career.
A business blog the best type of blog for people who want to showcase their professional skills on the web.
This blog (Angiegensler.com) is an example of a business blog.
If you have a product or service to offer or you're an expert on a certain topic then a business blog is the right fit for you.
3. Affiliate Blogs
An affiliate blog is a blog that posts content promoting other products and services.
The blog owner typically writes product reviews or tutorials and includes a link for the reader to buy the product or service.
These links are called affiliate links and when clicked and a purchase is made the blogger receives a small commission.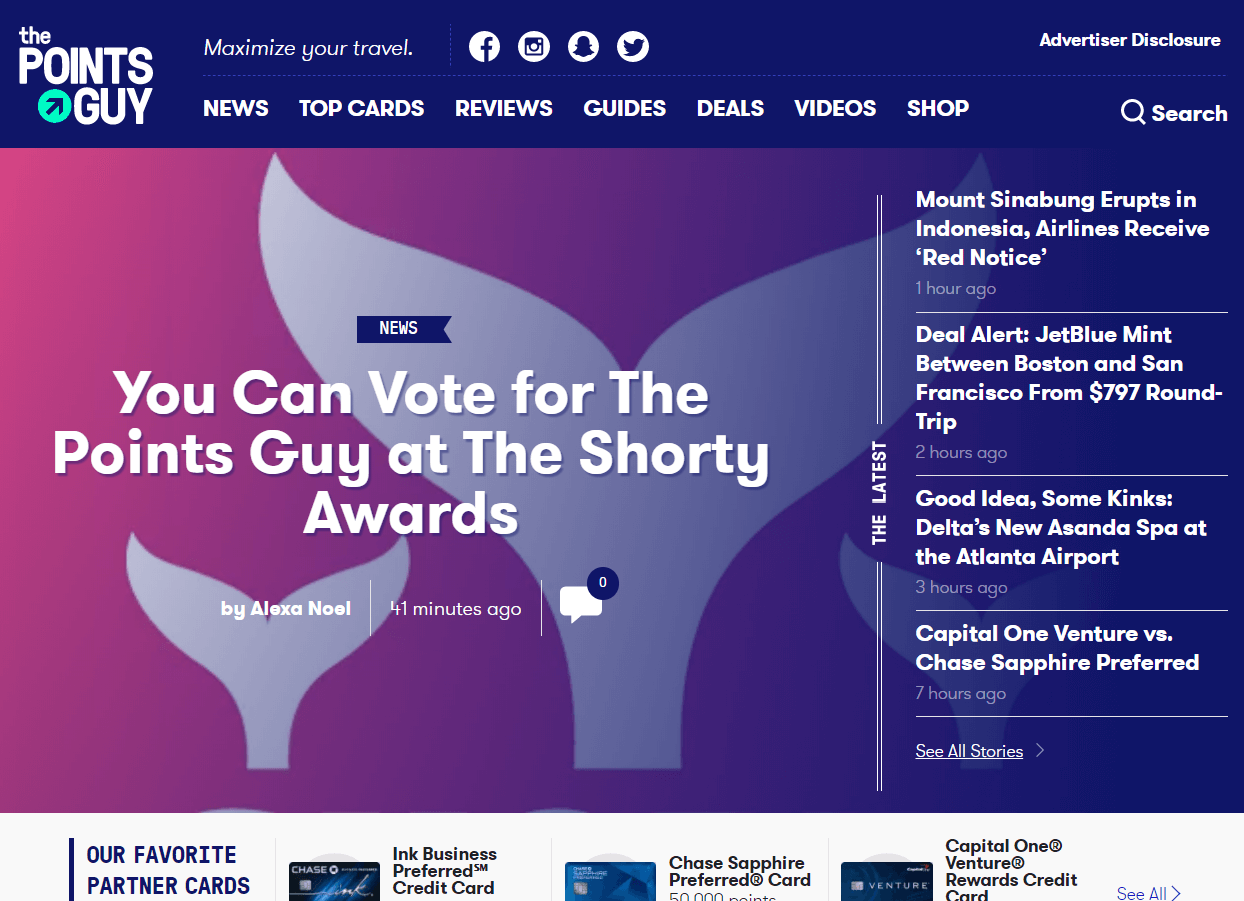 Affiliate blogs rely heavily on search engine optimization to bring readers to their site.
Additionally, when done well, affiliate blogs can be very lucrative and generate a significant income for the blog owner.
A couple examples of very successful affiliate blogs are Making Sense of Cents and The Points Guy (pictured above).
If you don't have a unique product or service to sell, but your goal is to make money blogging, an affiliate blog is a great blog to start.
4. Niche Blog
What is a niche blog?
First off, a niche is a small section of a larger group.
Think about it this way: if you say you're a gymnast, you belong to a large group of athletes.
But when you say you specialize in floor gymnastics, that's a much smaller group.
It's the same with blogging!
A food blogger that produces content on healthy breakfast recipes is a niche blogger.
Niche bloggers focus their content on a very specific subset of a larger topic.
They solve a particular problem and have a specific audience.
This technique is one of the most effective ways to blog and will help you gather a lot of dedicated followers fast.
A couple examples of niche blogs are Oh She Glows (vegan recipes) and Cold Climate Gardening (pictured below).
Instead of blogging about food or gardening, both creators niched down to focus their content on a small subset – vegan food and cold climate gardening.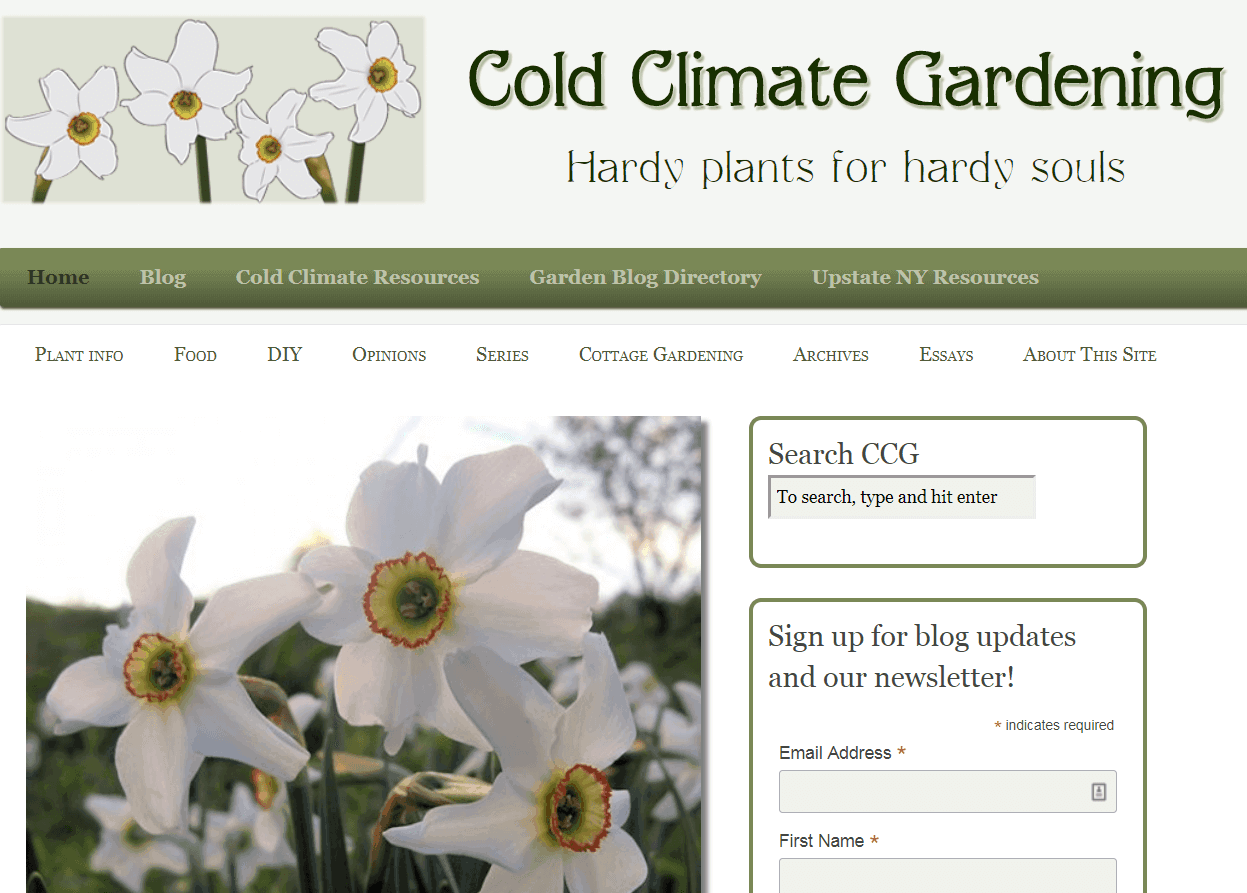 Niche blogging can be very profitable.
Most niche blogs end up offering products for sale or they are a hybrid affiliate blog and make money promoting other people's products and services within their niche.
And given their authority on the subject matter, niche bloggers end up winning the trust of their readers.
If you are passionate or knowledgeable about a very specific niche, you should create a niche blog.
5. News Blog
A news blog is the most intense and expensive type of blog to create.
Successful news blogs require a massive infusion of content and multiple posts per day.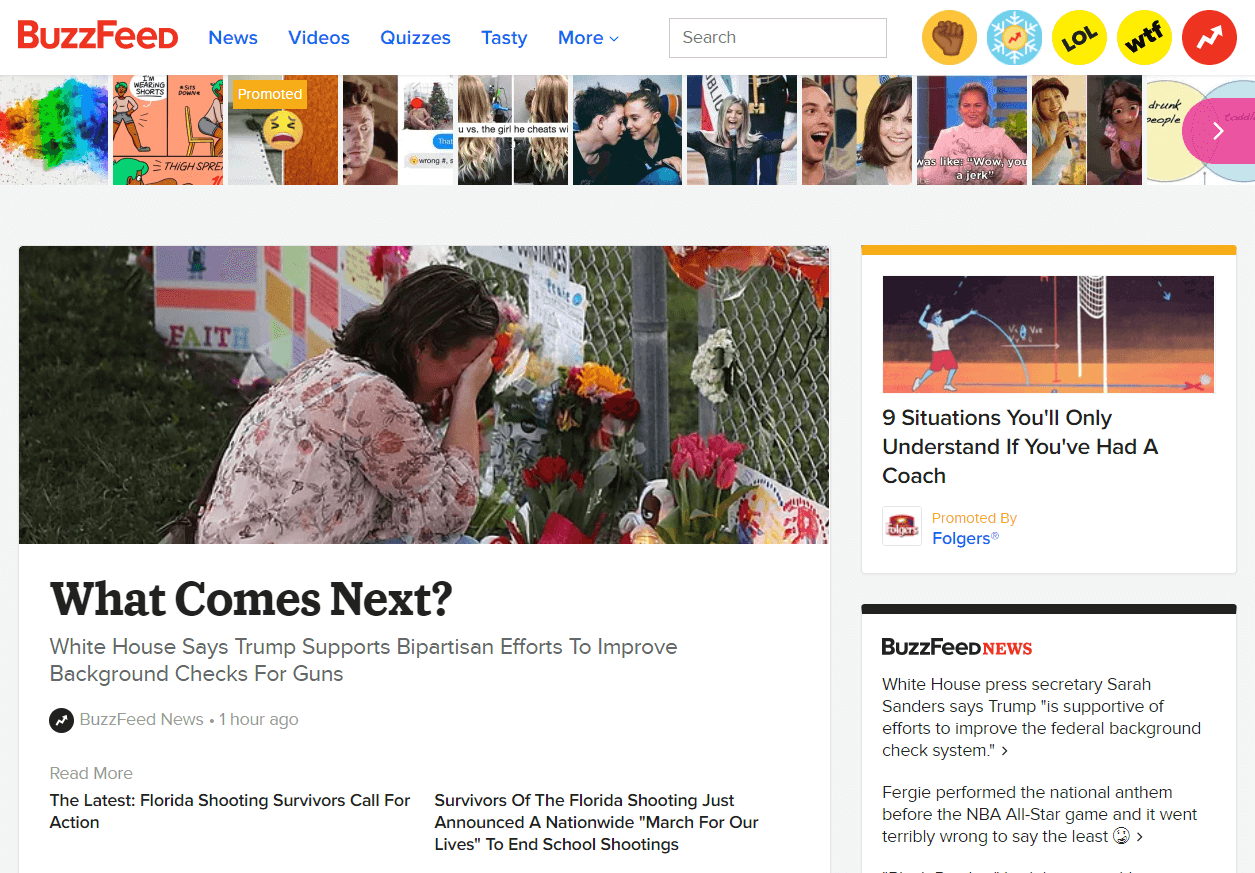 Additionally, readers of news blogs expect a higher level of professionalism and accuracy.
News blogs are more formal than the other type of blogs and often require a massive team and budget to maintain.
A couple of examples of news blogs are TechCrunch, a technology news blog, and BuzzFeed (pictured above), a news blog targeting millennials.
NEXT UP: 3 types of blogging platforms…
BLOGGING PLATFORMS
The massive increase in blogs has occurred because there are user-friendly platforms to support them.
The truth is that most people don't have the technical skills to design a blog.
Thankfully, with ready-made blogging platforms, you can easily start your blog and start publishing content.
Some of the most popular blogging platforms are:
1. WordPress.org
WordPress.org is one of the most popular blogging platforms and our preferred platform.
WordPress is both easy to use and very powerful.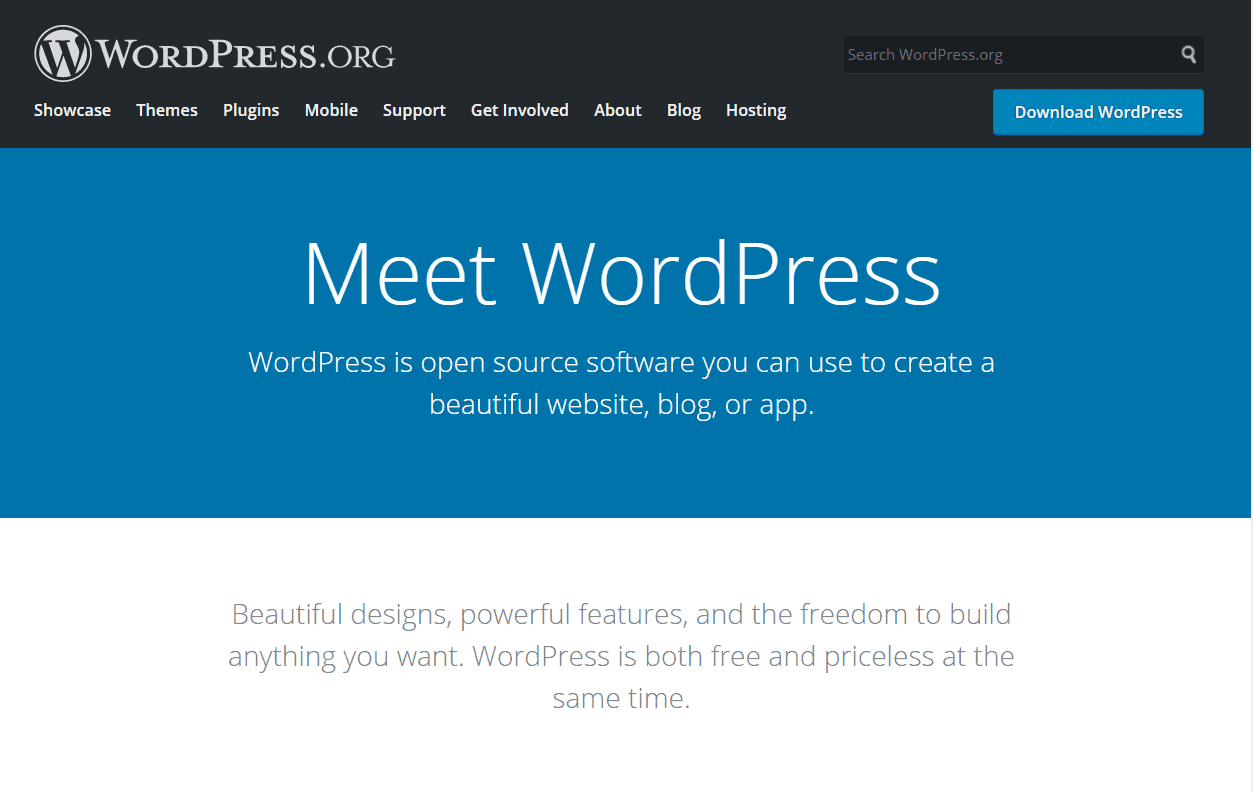 It is the most favored platform among new bloggers because of the thousands of plugins available to customize your blog to fit your unique needs.
You can add almost any feature you desire to your WordPress blog.
You can find many free or very low-cost plugins.
To learn more about plugins read: 9 Must-Have (and Free) WordPress Plugins.
2. Blogger
Blogger is famed for being the most accessible blogging platform to set up.
It's a Google product, and it's completely free.
It also has a rich collection of themes and add-ons to boost the functionality of your blog too.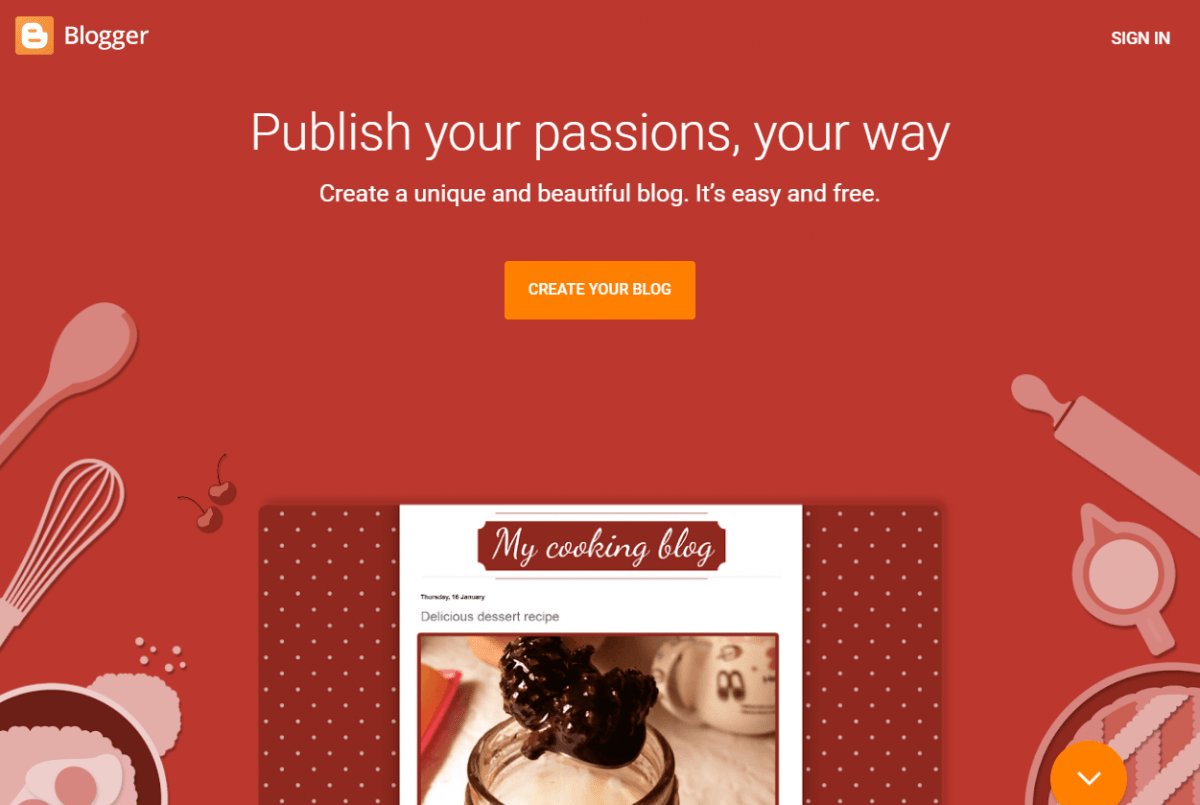 You can buy and attach a domain name to your Blogger account to personalize it.
3. Tumblr
Tumblr is for personal blogs.
They are famous among young people who want to showcase a bit of their lifestyle.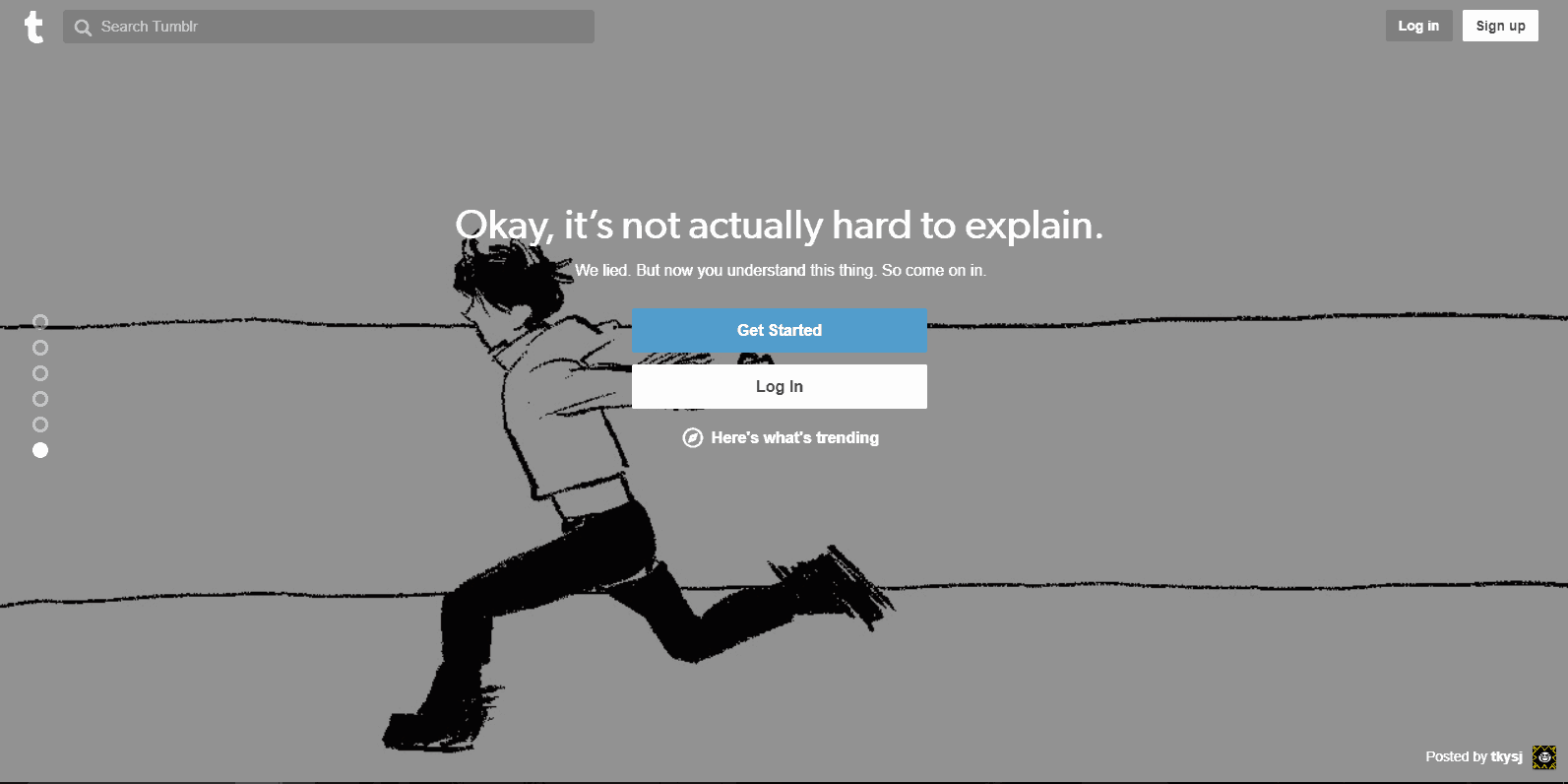 Statista reports that Tumblr has more than 350 million blogs as of January 2018.
Your choice of blogging platform is dependent on your blogging goals.
For business blogs, affiliate blogs, niche blogs and news blogs WordPress is ideal.
Tumblr or Blogger work perfectly for a personal blog.
FEATURES OF A QUALITY BLOG
Now that you understand what a blog is, I want to address another question, 'what is a quality blog?'
A quality blog is one where your audience keeps following and engaging with your content. If your blog isn't exciting and actionable then you're wasting your time.
To build a blog that is both valuable and interesting, you have to blend in the following ingredients:
1. Your Content Must Be Valuable
Valuable content is content that solves a problem that your readers have and are actively trying to solve.
If you're a blogger and want to keep or expand your audience, you have to make a habit of posting high-quality and relevant content.
Gone are the days of posting 200-word fluff posts and calling it a day.
Long-form content chock-full of value is what readers (and Google) now demand.
2. Post Regularly On Your Blog
A handful of awesome posts is not enough to help popularize your blog.
You must post valuable content regularly.
For most blogs, posting once a week is enough to help you gain traction in your blogging.
In some instances, we've also seen that posting one epic post once a month is enough to gain traction in the search engines.
3. You Must Optimize Your Website
No one will visit a slow site.
To help your blog rank well in the search engines, you must optimize your website.
Areas to focus on include site speed, user experience, and site design.
For site speed, keep images sizes as small as possible – less than 100 Kb or smaller.
Also, be sure to use a content delivery network (CDN), and other optimization measures.
Wrapping It Up
I hope this blog post answered your question 'what is a blog?'
Now that you have a better understanding of what a blog is and the five types of blogs, I challenge you to start your own blog.
Blogging can be an outstanding way to express your creativity, generate some side cash, or build a highly profitable business.
For a detailed guide on how to start your own blog be sure to read: How to Start a Blog.
If you still have questions please comment below!