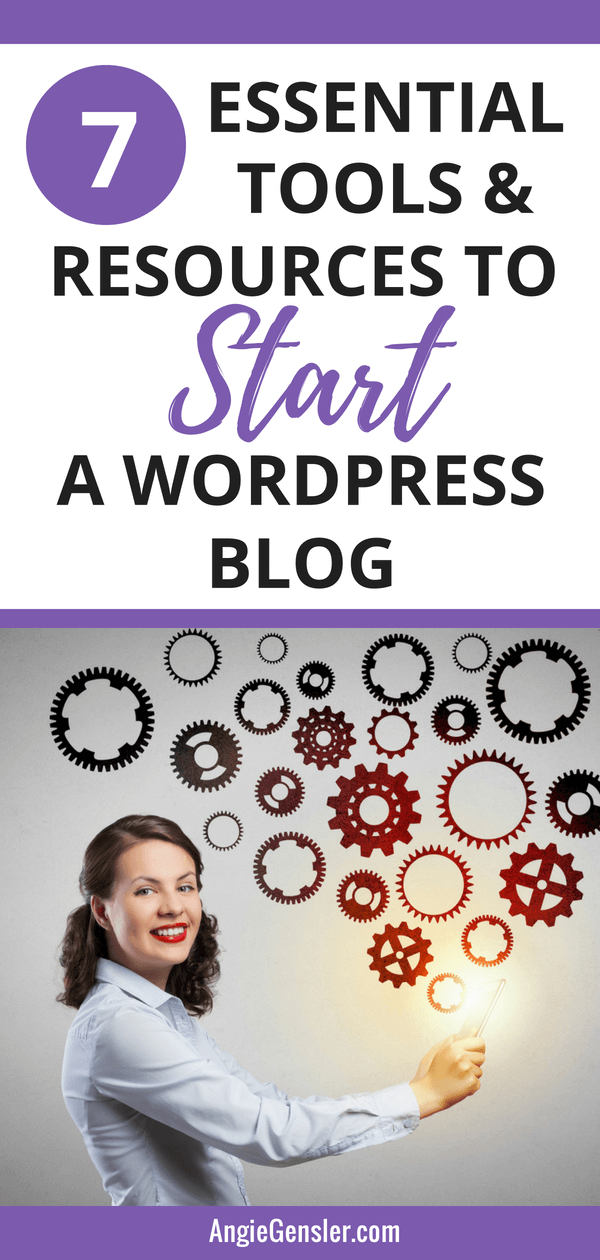 There's more than one way to start a WordPress blog.
Frankly, this can be a good thing or a bad thing.
If you're just starting out, it can be extremely overwhelming to figure out which tools, resources, and software you need to build your blog.
To help you overcome the overwhelm, I'm going to outline the exact tools you need to start your WordPress blog.
I'll also share my top recommendations so you can get off the research hamster wheel and start your blog already!
Please note this post may contain affiliate links and I may earn a commission if you click them and make a purchase. This is, of course, at no cost to you, and I only share products that I use and love myself. Please read my disclaimer for more information.
You're obviously here because you're thinking about starting a WordPress blog.
You could spend months researching which WordPress platform to use, which hosting provider to select, which theme to install, etc.
There's a multitude of combinations of tools to start your blog, and that's precisely what stops most aspiring bloggers in their tracks.
There is nothing more annoying (and overwhelming) than jumping from blog post to blog post only to discover even more tools and no definitive opinion from the experts on any of them!
I promise you, this blog post will not leave you more confused than you were when you first landed on the page.
You'll leave feeling confident and ready to take action.
And, hopefully, you stay for a while and browse around, or even download my free ebook: The Non-Techies Guide to How to Start a Blog.
The important thing is that you take action and get started!
OK, enough small talk. Let's jump into the 7 essential tools and resources you need to start your blog.
Tools You Need to Start Your WordPress Blog
There are seven categories of tools and resources you need to start your WordPress blog.
Domain Name

Website Hosting

SSL Certificate

Content Management System

Theme

Plugins

Email Service Provider
I'll explain what each category means and my top recommendation for each one.
1. Domain Name
A domain name is an address where people go to find your blog.
Generally, you'll want this name to be related to your business or content, so it's clear to your potential customers what to expect.
You can purchase your domain name from namecheap.com or from SiteGround.com when you buy hosting (see the next category).
You can find a domain name for as low as $1 per year, but more than likely it will cost you approximately $10-15 per year.
The $1 domain names end with .xyz, .site, .press or something else equally ridiculous.

It can be very difficult to find the open .com name you want, but it's worth it to be creative and find a .com available.
Trevor and I have owned a .co domain name and it's a huge pain in the ass to explain it to people.
Namecheap.com is the cheapest place to buy your domain name, but I recommend purchasing your domain from the same place you buy your website hosting.
You'll pay about $5 more per year, but it's worth it because you don't have to figure out how to transfer the domain to your web host.
Trust me, if you're not tech-savvy, that process is a confusing hot mess with enough technical terms to make your head spin.
2. Website Hosting
A web hosting service stores all the files for your blog and makes sure your site is up and running.
Different hosts offer different options, features, and plans to begin your blog, and they all have advantages and disadvantages for their use.
We've used many different hosting providers throughout the years and our favorite so far is SiteGround.
With previous hosts, our pages would take forever to load or our site would go down for no apparent reason.
In fact, when we owned our photobooth company, our website went down after we exhibited at a wedding show and sent a marketing email to 11,000 brides!
WORST. TIMING. EVER.
That was back in 2010 when we were brand new to managing a website and didn't know any better.
We had no idea the downtime was caused by crappy hosting.
Fast-forward 7 years and 3 hosting providers later, and we finally found a web host we love.
Here's why we use, trust, and recommend SiteGround…

Reliability
Reliability is my #1 criteria when selecting a hosting provider.
I never want to experience downtime when I'm in the middle of a big launch.
SiteGround boasts 99.99% uptime and that has been our experience so far.
Not to mention, our site loads much faster with SiteGround!
Before we switched to SiteGround my homepage would forever to load (if at all).
Trevor fiddled with every plugin and deleted everything down to the bare bones. Sadly, nothing worked.
Finally, after much prodding from me, he agreed to switch hosts.
We had both heard great things about SiteGround and decided to give it a go.
You know what happened? My homepage loaded just fine!
Problem solved.
All that time and energy spent troubleshooting and it was the web host all along!
Customer Service
We have been blown away by the customer service and tech support we receive from SiteGround.
When Trevor was making the switch, he was on LiveChat with our old host and SiteGround at the same time.
SiteGround answered all of our questions within 10 minutes.
After spending 40 minutes on LiveChat with our old host, Trevor still had no answer and closed the chat session.
That experience is what sold Trevor on SiteGround.
His number one criteria when selecting a hosting provider is how quickly they respond to questions and issues.
Tons of Free Add-Ons
SiteGround hosting plans (even the start-up plan) come with tons of free add-ons.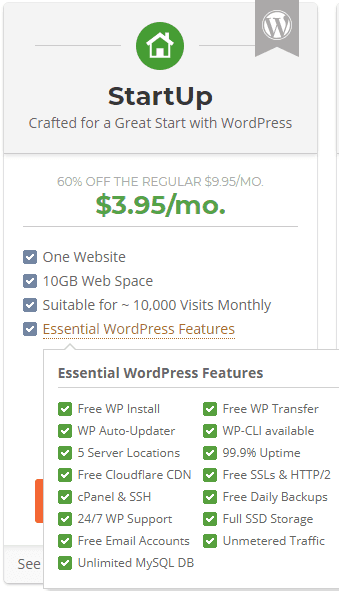 There are too many freebies to list out here, but a few of our favorite are:
Free WordPress install or transfer

Free auto daily backups of your website

Free email accounts at your domain name

Free SSL Certificate through Let's Encrypt (more on this next)
WordPress Features
SiteGround even has hosting plans specific for WordPress websites.
These plans boast improved site speed and security for WordPress websites.
Plus, SiteGround will update your WordPress and its plugins automatically and make daily backups of your hosting account.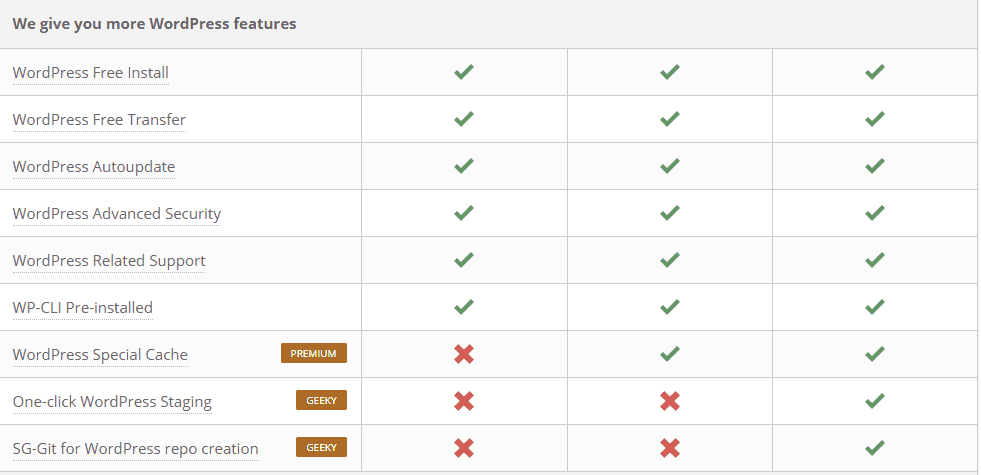 In regards to speed, SiteGround has their own caching tool, the SuperCacher, which uses some fancy technology I don't understand.
But, I do know it increases the speed of my WordPress site and that's all I care about!
To get started with SiteGround, click here and select the "StartUp" plan for WordPress Hosting.
SiteGround hosting will only cost you about $4/month.
3. SSL Certificate
SSL stands for secure sockets layer and it creates a secure link between a website and the website visitor's browser.
An SSL certificate adds an "S" to your "HTTP" and tells search engines like Google, and your visitors, that your website is a safe place to hang out.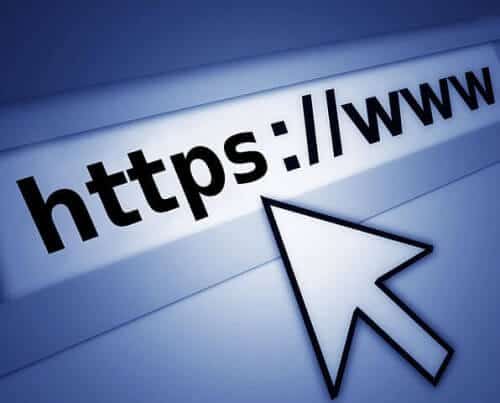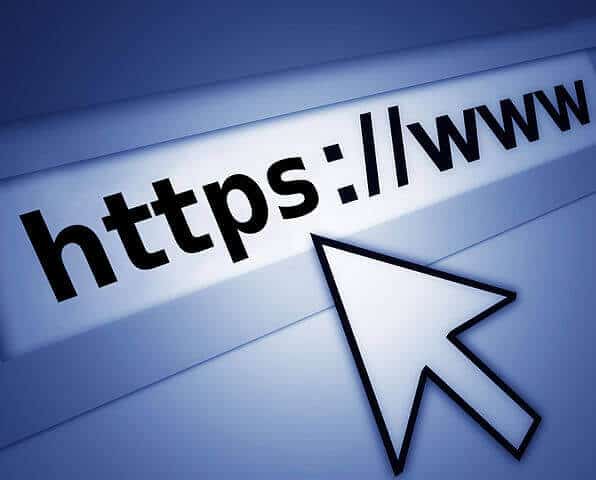 If you want Google to show your website in search results you better have an SSL Certificate.
It's also essential in order to comply with new internet privacy laws.
You can buy an SSL certificate from a variety of places and many web hosts also sell SSL certificates.
We recommend getting your SSL from SiteGround because they include a free Wildcard SSL certificate when you purchase hosting.
A Wildcard certificate means you can protect unlimited subdomains and they typically cost $300 – 400 on other web hosting sites.
A free Wildcard SLL certificate is a big deal and worth a lot of money!
4. Content Management System (CMS)
A CMS is a blogging platform and is the part of the blog where you run the show.
It's where you, as the administrator, can write and publish content, manage plugins, and manage other aspects of your blog.
This blog post is about tools to start a WordPress blog and WordPress is a CMS.
However, there are two different WordPress platforms to choose from – WordPress.com and WordPress.org.

Could things get any more confusing?
Let me simplify it for you…
…I recommend WordPress.org over WordPress.com for your CMS.
If you want to learn in detail why I recommend WordPress.org over WordPress.com read: WordPress.com vs. WordPress.org – What's the Difference and Which is Better?
5. Theme
A theme is the design template for your blog, which is used to make your website visually attractive to visitors.
With WordPress, there are many themes to choose from to customize the user experience and create a look that reflects your personality.
Oftentimes, new bloggers abandon the project entirely while trying to pick a theme due to the overwhelming quantity of options.
To avoid this fate, I recommend the Divi theme by Elegant Themes.
I'll tell you why I recommend Divi in a minute, but first, I want to talk about free themes.
There are tons of free WordPress themes available.
Some are good. Some are horrible.
Whether or not you choose Divi, please steer clear of the free themes.
Here's why we strongly advise against free themes:
Minimal Support –

Free theme developers are not required to reply to support requests.

Typically, the only support you'll get is through online forums.

Minimal Customization

– Most free themes cannot be customized to your needs.

For example, you can't add buttons, create landing pages, or use shortcodes to alter formatting and design elements.

If you're a control freak like me, this will drive you bonkers!

No Originality

– Because free themes cannot be highly customized, your website is just a cookie-cutter of the thousands of other websites using that free theme.

If you want a blog that is truly original and uniquely you, select a premium theme that's highly customizable.

No Warranty

– Free themes are sold "as is" and do not include warranties or guarantees.

If something happens to your website or the theme is acting up, you're out of luck.
Now that you know to stay away from free themes, how do you choose the right theme for your blog?
This can be a very overwhelming and time-consuming decision to make.
When we built our first website for our photobooth company, we spent hours digging through themes on ThemeForest.com.
After weeks of indecision, we finally made our choice.
That theme served us well for a couple years until the theme developer quit making updates and supporting the theme.
Suddenly, we were left high and dry and elements of our website began to break.
We've used multiple themes since then and, so far, Divi blows all other themes out of the water.
We are still amazed by how much we are able to customize with Divi.
This is great because I'm a total control freak and perfectionist.
Trevor knows all too well that I obsess over the smallest elements on my website.
With previous themes, Trevor has spent hours digging into the hard code to mess with something like the spacing under headlines.
Unfortunately, I was never 100% satisfied with the design of my site.
The little things would drive me nuts.
Then, Trevor discovered Elegant Themes and began rebuilding my website on a subdomain using the Divi theme and the Divi Builder.
After redesigning just one page we were sold!
Trevor was shocked at how quickly he could design a page with the Divi visual builder.
I was shocked at how easy it was to customize every single element.
Trevor can now quickly and easily implement all of my customization requests.
We also love that we don't have to worry about the developers of Divi abandoning the theme.
With over 500,000 users and growing, Divi is one of the most popular premium WordPress themes on the market.
You can get started with the Divi theme for $89 per year or you can purchase a lifetime license for $249.
The Divi theme also comes with 3 premium plugins – the Divi Builder, Monarch, and Bloom.
Before you purchase a license to the Divi theme, be sure to check out Easy Blog in a Box.
You'll receive a lifetime license to the Divi theme and the 3 premium plugins if you choose to start your blog with Easy Blog in a Box.
Plus, we handle ALL the technical setup of your website, install 9 pre-designed pages, provide you with a step-by-step quick start guide, and give you access to a support community.
If you want unlimited customization with the Divi theme and you want to let us handle the technical development of your website, click here to get started with Easy Blog in a Box.
6. Plugins
WordPress plugins are apps that allow you to add new features to your blog.
To understand the need for plugins on your website, think about your cell phone.
Your phone works perfectly fine the way it comes from the factory.
The phone manufacturer even includes some handy little apps and features.
Now, are you happy with the factory settings, or do you download additional apps to enhance its functionality and customize it how you like?
You download additional apps to make your phone do everything you need it to do.
That's the way plugins work. They provide a vast range of extensibility for your website.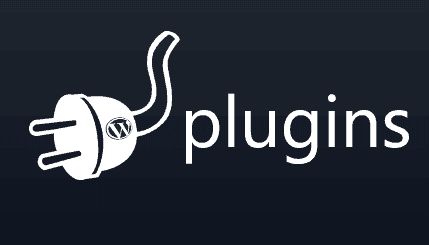 There are over 46,000 WordPress plugins available.
They're easy to install and offer many unique features to personalize your blog and make it more interesting for your readers.
To get started, read 9 Must-Have (And Free) WordPress Plugins for New Bloggers.
This article is a great resource for the best plugins to enable social sharing, improve site speed, and tackle the most feared SEO.
Researching and installing plugins can be a very daunting task, so use that article as your starter guide.
Or, if you choose to start your blog with Easy Blog in a Box, your website will come preloaded with our top recommended plugins!
No research required. Score!
7. Email Service Provider (ESP)
This is one item you won't see listed in a lot of "how to start a blog" resources.
Some people may debate me on this one as it's not absolutely necessary to have an ESP to start your blog.
But here's the deal. If you're not trying to collect your readers' contact information from day one, you're wasting your time.
If you want to build a profitable blog, you need to begin with the end in mind and start collecting email addresses ASAP.
We use the Bloom Email Opt-In Plugin from Elegant Themes to install beautiful opt-in forms on our website.
The forms communicate with our email service provider, MailerLite.
We've used a lot of different ESP's (including some that cost $1,000 per month) and MailerLite is our favorite so far.
It's the most affordable, robust, and user-friendly email management tool we have ever used.
It's completely free until you hit 1,001 subscribers and after that, prices are still ridiculously cheap.
Please don't get talked into starting with other ESPs that charge $30/month or more from day one.
It may take you months to figure out how to successfully monetize your blog.
The last thing you need right now is to blow $30 every single month on a piece of unnecessary software.
MailerLite is perfect for beginning bloggers because it allows you to affordably scale up as your blog grows.
Next Steps to Start Your Blog
Now that you know the 7 essential tools and resources you need to start your WordPress blog, it's time to take action!
If you're fired up and ready to roll, head on over to SiteGround and purchase your domain name and hosting.
Then, check out Easy Blog in a Box and see if it fits your needs.
Trevor and I genuinely love to help others build their dreams, and we'd love the opportunity to help you!
If you need a little more support and hand-holding, be sure to download a free copy of my ebook: The Non-Techies Guide to How to Start a Blog.
If you found this article helpful or you have more questions please let me know in the comments below!