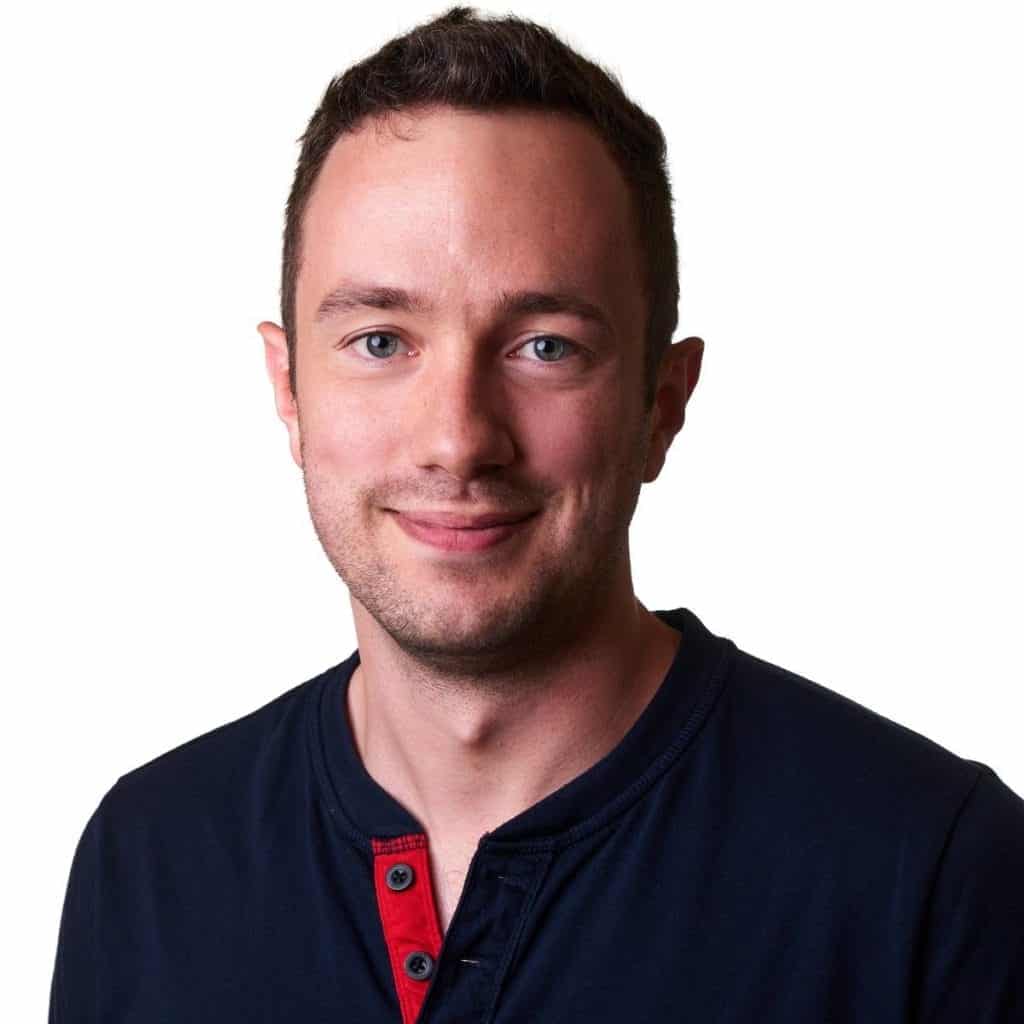 GUEST POST
This article is a guest post from Gael Breton and reflects his opinions and experience. Gael is one half to the Authority Hacker Duo. He spends his days tinkering with the latest and greatest online marketing techniques to separate the best and worst tools, tricks, and tactics!
If we could describe social media in one word, it'd probably be "cluttered".
70% of companies invest in their social media marketing efforts, which includes the creation of visuals. Corroborate that with the hundreds of millions of daily users, and you can probably imagine it's very hard to stand out.
You may criticize this analysis as a bit reductionary. And we'll admit that it is. Social media is a very complex topic.
But it still gets a very important point across: it's hard to capture your audience.
You need every single edge to have a valuable presence on social media.
And the graphics you create are no exception. Eye-catching visuals can make the difference between mindless scrolling, and true interaction with your business.
So how can you create awesome visuals?
Here are 10 ways to generate social media graphic ideas.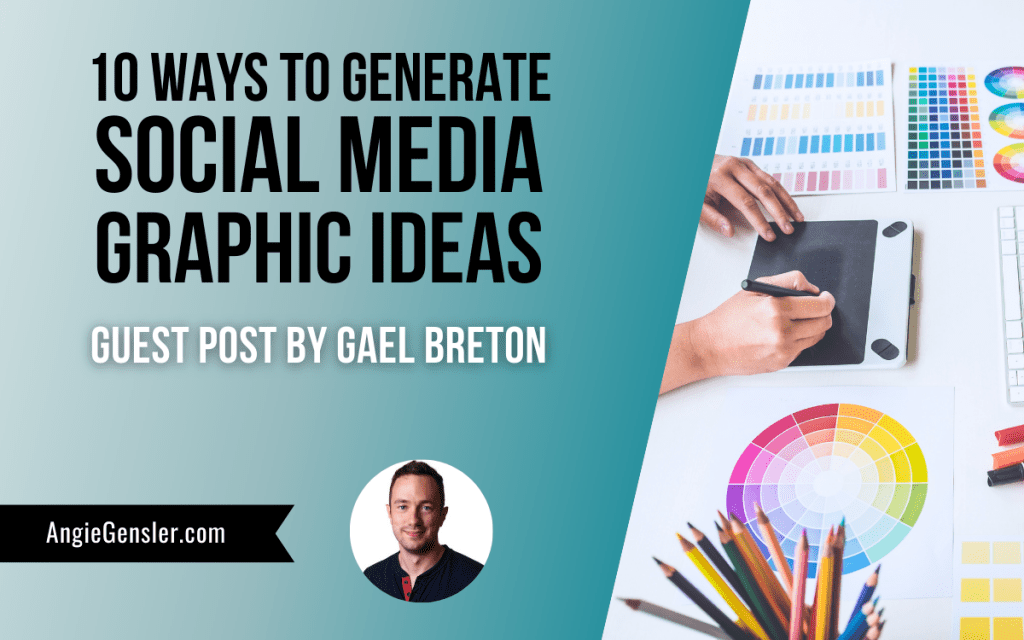 #1: Get Inspired By Successful Pages
Reinventing the wheel is important in social media, especially when you want to bring something exciting to the table. But that doesn't mean starting from scratch.
So a good way to generate social media graphic ideas is to get inspired by other pages that do it right. We're not saying you should outright copy another profile, just that you can cherry-pick valuable graphic ideas from all over the place.
Maybe you like a page's photo angles, its backgrounds, or you find a profile with a great color palette that you want to emulate.
Then from another page, you find inspiration for a seasonal theme.
Yet another page helps you figure out a smart way to include your logo in posts.
Pinterest is a great source of inspiration. Just find a pinboard related to the topic you need graphics for, and you can get a lot of ideas for the visuals.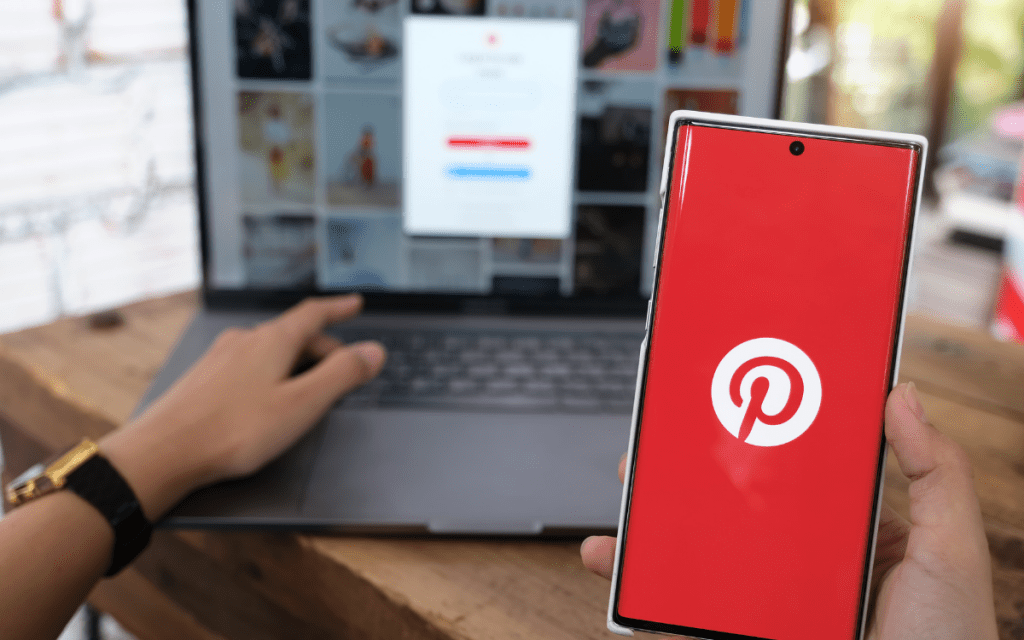 #2: Browse Statistics Related To Your Niche
Infographics are a great way to gain traction on social media, especially on Pinterest. Creating an infographic can be a great avenue to grow your page, but it's not a simple task. You can't just throw a few elements on a blank canvas and call it a day.
Infographics condense a lot of information in a limited visual space, so it's important to browse statistics related to your niche first. Gather the most important data points, and sketch a structure based on that.
#3: Browse Valuable Resources
Whether they're on your own blog, or on someone else's, valuable resources are great for your audience. You want to share them. If you find a good pillar page or just a bunch of resources you want to recommend, you can generate graphic ideas depending on the value said resources provide.
You just have to bundle them in a way that's visually digestible, or the post will slide past most people's radar.
#4: Prepare For Big Events Or Holidays
Holidays, seasons, themed months, or events all have their distinct visual style. Black Friday is, as you probably know, filled with black backgrounds on visuals. A dark, rich shade of orange will always spell "autumn".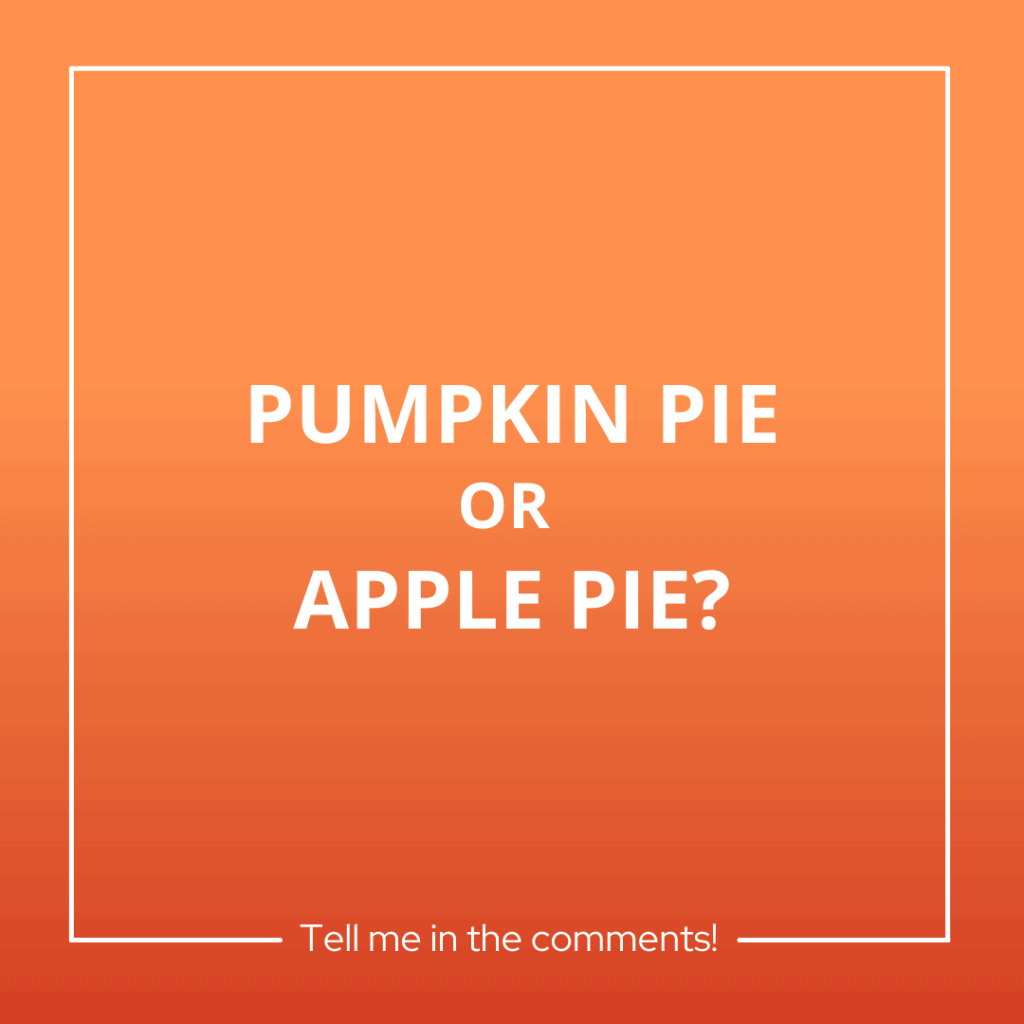 Thinking about these themes in advance helps you generate social media graphic ideas that are truly unique. It's not enough to switch up your cover photo's background. If you want to stand out, you'll need to hop on a trend and give it your own creative twist.
#5: Browse Vector Libraries
Platforms like Freepik are very helpful when you need visual elements to add to your designs, but they can also serve as a way to generate social media graphic ideas. Complex designs in particular provide valuable inspiration when you're in a slump.
The best part is that you can adapt those same vectors in your final graphics. So if you see an element you like, you can download it, open Illustrator or Photoshop, and give it your own twist.
#6: Sift Through Post Templates
Sites like Canva have a lot of social media post templates. We don't recommend you use them directly. They're probably a bit outdated, and if they're not, a lot of pages already use them. You won't stand out too much that way.
However, social media post templates can help get your creative juices flowing. Most of these are made for Facebook or Instagram, so if you're active on a smaller platform like Pinterest, you'll probably get more fresh ideas.
Not to mention, most of the time the templates are sized perfectly for the site you need them on. Just open one, give it your twist, and it's ready to be published.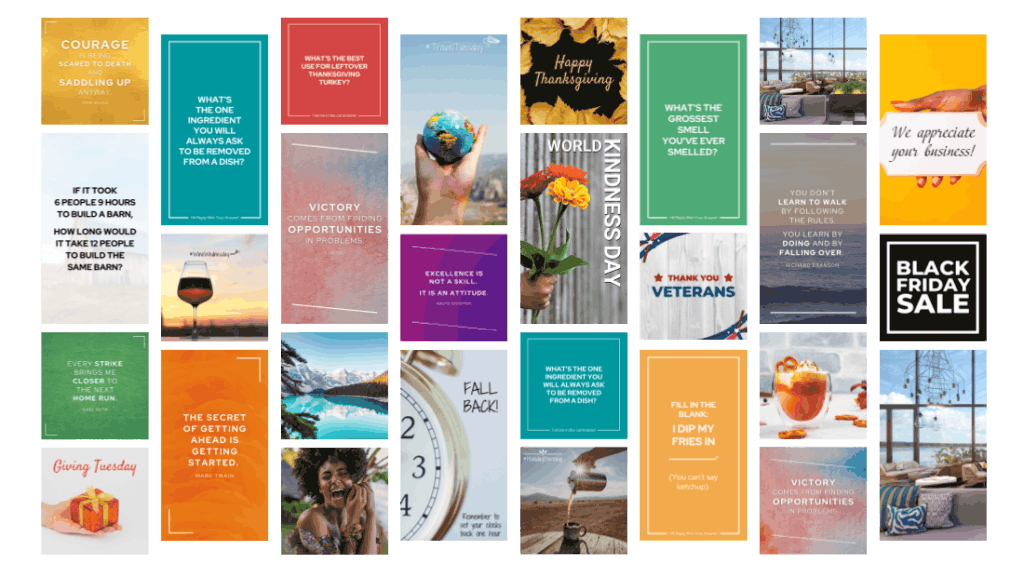 #7: Look At Your Testimonials
Testimonials and customer feedback can both make great social media posts. If you have access to your company's testimonials, you can give them a read-through. The messages people send will usually be varied, so you can pull tons of social media graphic ideas out of those.
And since the text is already taken care of, you're not working with a blank canvas.
#8: Use Your Website Content
Website content like blog posts, product information, or landing pages are great sources of social media posts. Most often, they're a source of value for your audience, and they have tons of information snippets that you can share with a social media following.
This in and of itself can be a great inspiration to generate social media graphic ideas. But on top of that, website content already has some form of graphics. It's easy to take the visuals already here and adapt them to your social profiles.
If you don't have your own website, take a look at these 21 examples of successful affiliate websites.
#9: Shine Light On Your Products
A product can have drastically different "vibes" on different backgrounds.
Let's say you sell handmade jewelry. Putting them on a white background, as is the norm, can net you some results. But adapting that product's visual style to the background of your photos as well will add more flair to your social posts.
For example, any necklace or bracelet with green in them can look great with leaves and shrubbery in the background.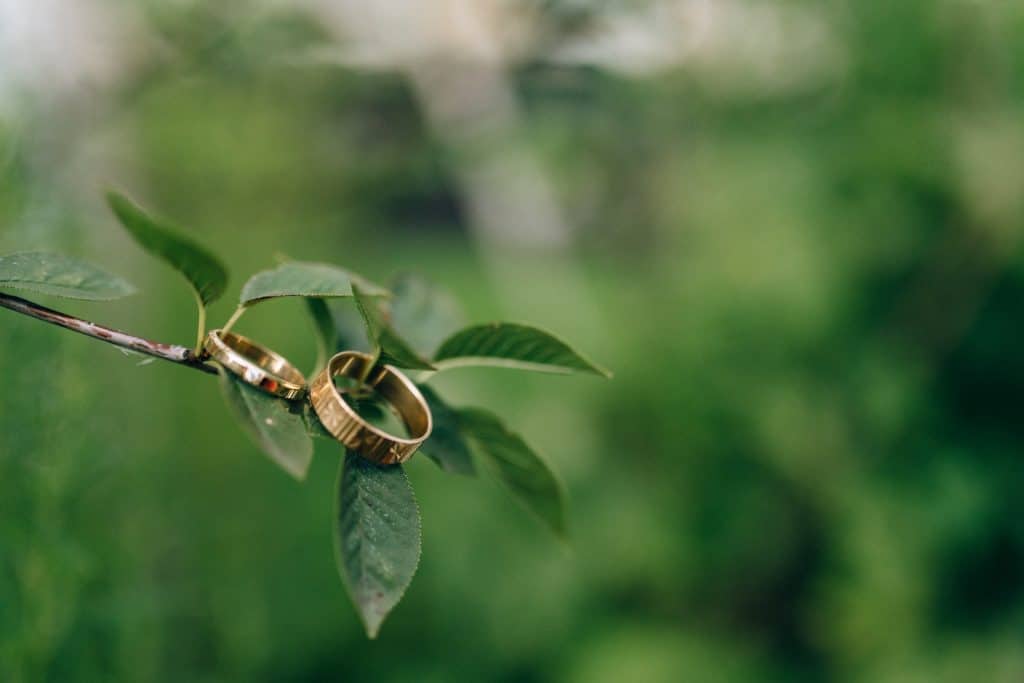 It's just an example, but the principle can be applied to all products. If you adapt the background of the photos they're in to their own style, you can diversify your social account's visual diversity.
Showing your product in action is another great way to break from the boring "white background" norm, and entice your audience.
#10: Take A Break From The Digital
If you get tunnel-visioned on a post idea or some design pointers from the marketing department, you might be doing it wrong. The best ways to generate social media graphic ideas sometimes lie outside the digital realm.
So try to think outside the box by leaving your computer for a while. Maybe even pick up a notepad or some paintbrushes. This will help you get more creative, and find the social media graphic ideas that break away from the norm and truly stand out.
If you want more tips for running your social media page, check out these 210 Daily Hashtags for Social Media.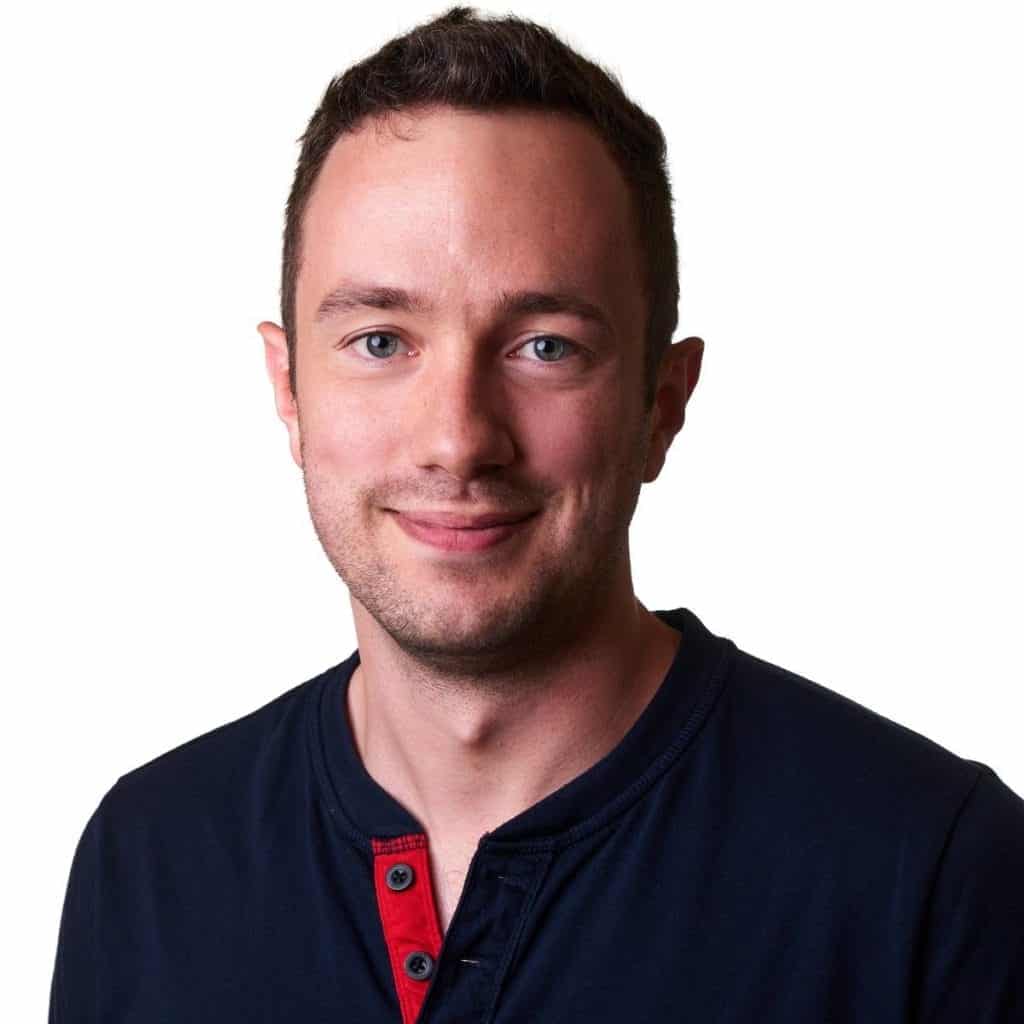 This article is a guest post from Gael Breton and reflects his opinions and experience. Gael is one half to the Authority Hacker Duo. He spends his days tinkering with the latest and greatest online marketing techniques to separate the best and worst tools, tricks, and tactics!
Image Creation Hack
Now that you know 10 ways to generate social media graphic ideas, it's time to create your own engaging images!
Unfortunately, graphic creation takes a lot of time and creative energy – something most business owners and marketers have in short supply.
That's why I've made it my mission to provide affordable resources that remove the hustle and headache from social media marketing.
For as little as $8 a month, you can get social media images DONE FOR YOU for every single day of the year inside the Social Content App.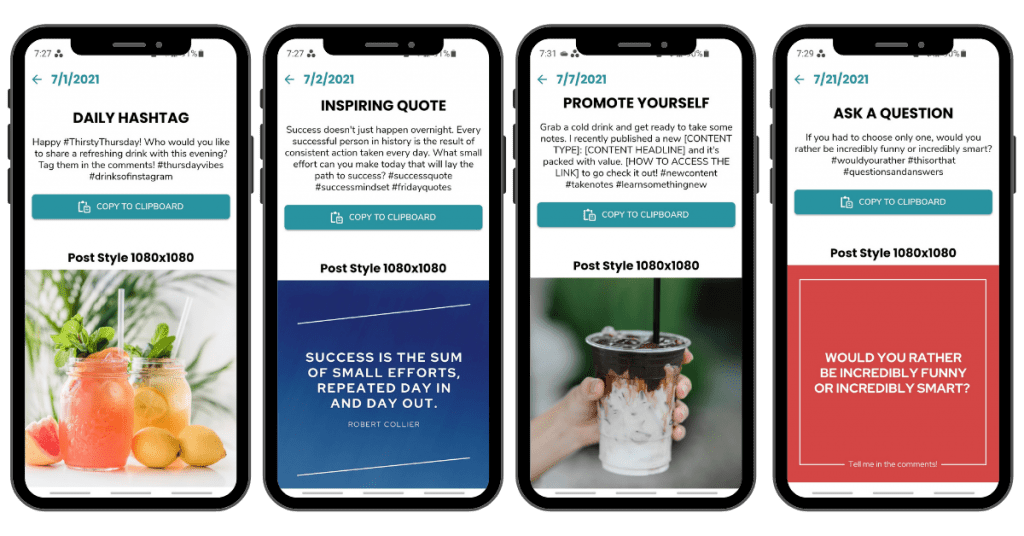 Adrian is using it and said, "Your app is awesome and the content is great. You really make my life much much easier and since the time I started to use your content, the engagement grew exponentially. Thank you!"
Inside the App, you'll get access to daily copy-and-post content complete with an eye-catching image, text status, and 3 relevant and popular hashtags.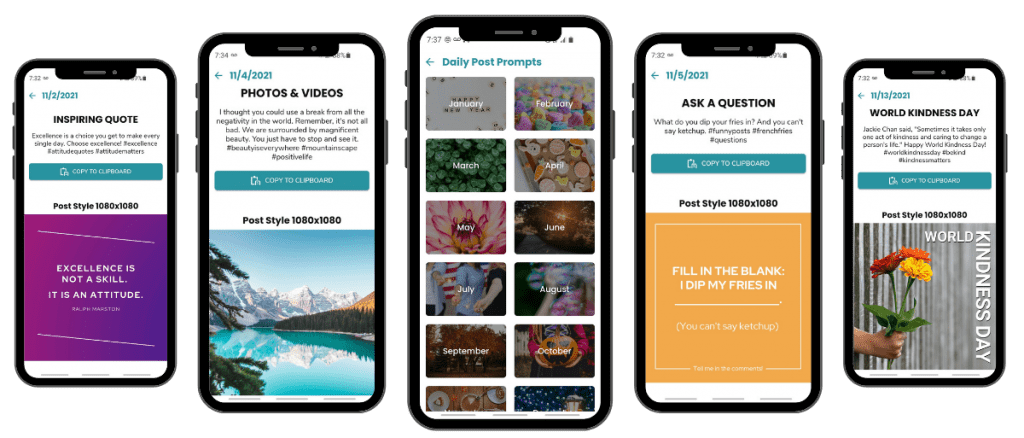 Jecara has been using the App for over a year and said, "WOW!! The copy paste……SUPER EASY! The app didn't just save me time, but saved me mental strain and the sense of social media overwhelm was ZERO!! I LOVE THIS APP!!"
Click here to learn about the engaging content you'll get inside the Social Content App.
KEEP READING