2023 Holidays + Fun, Weird, and Special Days
Are you a small business owner or marketer looking for holidays or special dates to celebrate on social media?
Marketing your business on social media just got a lot easier with this complete list of more than 3,200 holidays, observances, and special dates for the year.
In order to simplify this massive list of holidays, I've divided it out by month.
Click the links below to view the list of holidays for each month.
Better Social Media Results in Less Time
You want all the perks of social media (the huge following, the support, the ready buyers) and none of the hassle (the hours of content creation, the effort to master strategies, the time invested in trends).
That's exactly what the Social Media Content Club gives you.
Created specifically to turn your phone or desktop into your own social media manager, the Social Media Content Club delivers scroll-stopping, link-clicking, copy-and-post content Every. Single. Day.
It's the minutes-a-day way to make genuine connections, boost engagement, and grow your business, all from a copy-and-paste on your phone.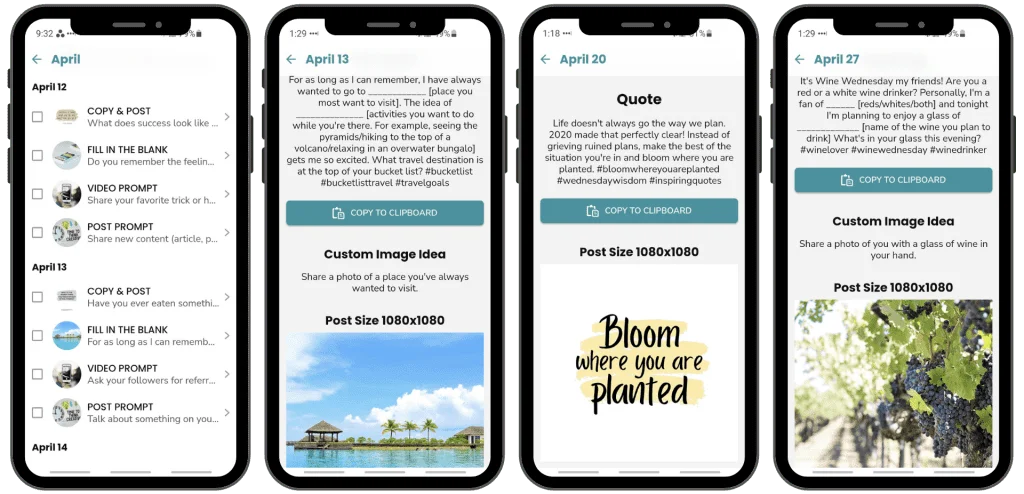 Small business owners and marketers are talking:
"The Social Media Content Club was the best decision we ever made."
"Two months of posts done in about an hour with NO STRESS!"
"Our sales have increased by over 50% since we began using this platform."
"No more agonizing blank vapid stares at my phone wondering what to do for social media today."
Give the Social Media Content Club a try and watch your engagement and business skyrocket.